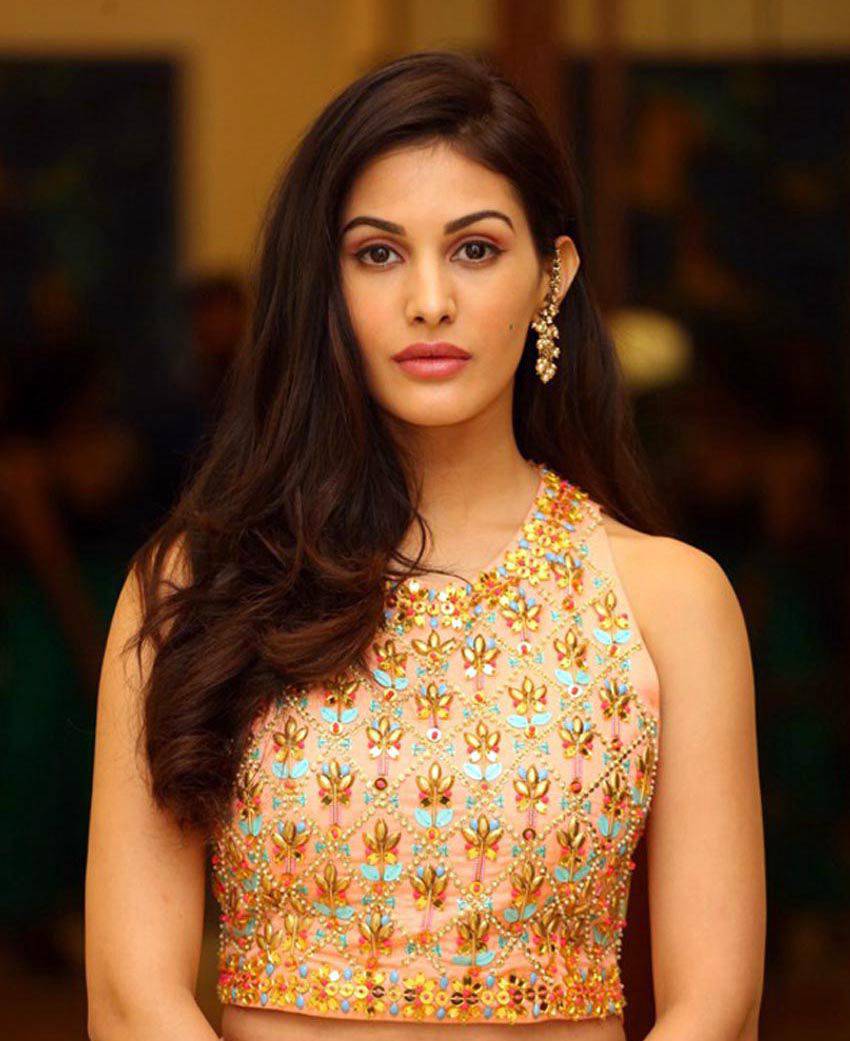 Jassie Gill's upcoming film Furteela has added another member to the star cast. And she is none other than the glorious Amyra Dastur. Amyra, who has worked not only in Hindi but also in Tamil, and Telugu, will soon be making her debut in the Punjabi film industry.
The actress took to her social media and posted a picture with a clapboard. And from the picture and caption, it has been clearly mentioned that she is gearing up for a shoot in Furteela. Amar Hundal's directorial has a star cast of talented actors, and now fans are speculating that the film will be a blockbuster.
Dastur remains tightlipped when asked about her Punjabi project, only revealing that it is a "coming of age story". "I love to do something that is about people my age and shows the problems that youth face today. I'm having a great time filming the project. People have exclaimed, 'Ohh, are you a Punjabi?' as I learned my lines quickly," she concludes.
When asked about the experience and how she is feeling while making her debut in the Punjabi industry opposite 'Lancer' fame Jassie Gill. For this, the actress said, "This conveys the message that we should not stereotype people from particular cultures. For example, actor Samantha Prabhu is set to break into the Hindi film industry. It is a significant step forward because we are becoming more accepting of people from various backgrounds."
Further, she mentions the popularity of films like 'RRR' and 'KGF', saying, "This proves that it does not depend on the location or the language of a film; If it is a fantastic film, everyone will see it."
This blurring of lines, she believes, also helps actors widen their horizons. "It opens up a lot of opportunities for us. There is a lot of work to be done. People are now willing to collaborate with someone from outside the region, such as myself, who does not speak Punjabi but is working on a Punjabi film," she added.
Meanwhile, about the upcoming project, Amyra Dastur will soon be seen opposite Prabhudeva in Bagheera and will hit the big screens on August 11. It is written and directed by Adhik Ravichandran. The film is expected to be a psycho thriller. The film stars a host of female actors, including Amyra Dastur, Ramya Nambeesan, Janani, Sanchita Shetty, Gayathrie Shankar, Sakshi Agarwal, and Sonia Agarwal, among others. Prabhudheva is expected to play a blood-thirsty psychopath who targets young women.
About Amyra Dastur, the actress has also worked on an international project, Kung Fu Yoga, starring alongside Jackie Chan, which was released in India on 3 February 2017. The actress has stepped out and made her name globally, and it has been a proud moment for Punjabi cinema that the audience will see her in regional cinema. Team 5 Dariya with Amyra Dastur, that all your hard work has finally paid off.