Beaches have always remained one of the most preferred holiday destinations. But it is time to move over the usual and overcrowded beaches to the unusual and beautiful beaches. Here are some the 10 most beautiful beaches across the World:
1. Maldives: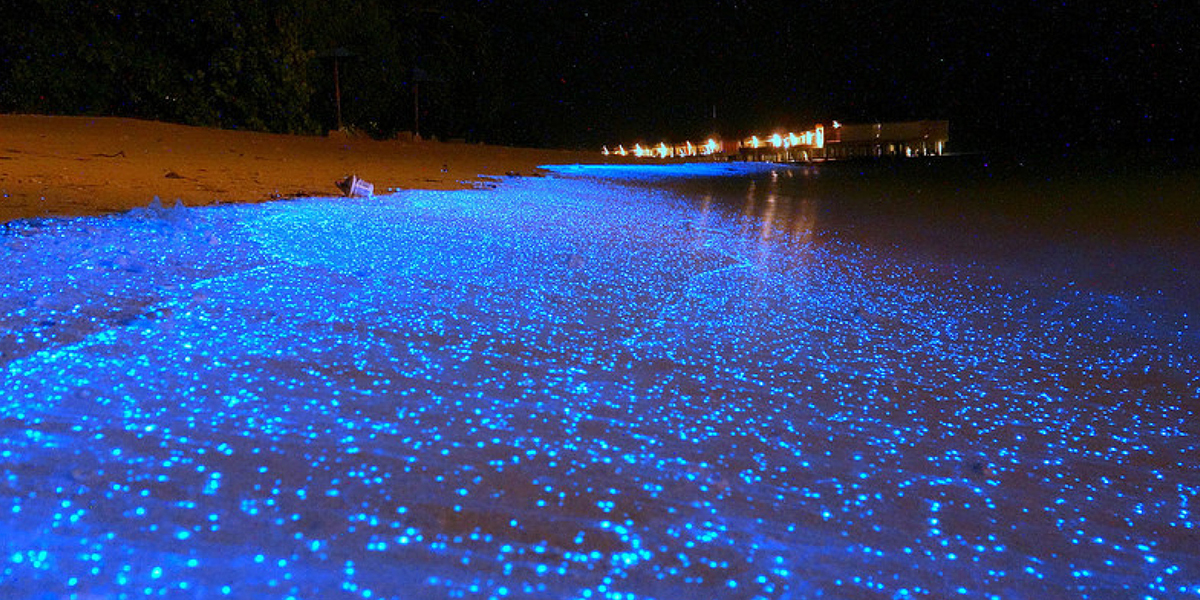 A lot has been spoken about the beautiful beaches in the Maldives. The beaches in the Maldives will prepare you for a light show, the lights on the shores are created by the bioluminescent phytoplankton. They bring the starry nights at your feet.
2. The Beach of the Cathedrals located in Ribadeo, Spain:
An extraordinary piece of architecture has been created by the water constantly pounding against the rocks. It is a beautiful sight to have a Cathedral architecture on a beach!
3. Maho Beach, in Saint Martin:
With an airport located very close to the beach, people can experience the turbulence and the power which are created by the airplanes. This beautiful beach will look normal until an airplane flies over!
4. Jokulsarlon, Iceland:
This beach has one of the most stunning sights. The beach has black volcanic sand, which works as a backdrop over the chunks of ice and lights up the shore.
5. Grass Beach In Kourou, French Guiana:
We all have been to beaches with clear water and sand. This beach consists of grass instead of sand. Unusual right?
6. Glass Beach in California:
Move over the water and grass. A beach in California has glass all over the shoreline, this is mainly because the residents used to dump the trash in the water which has turned the sand into glass.
7. Cave Beach, located in Algarve, Portugal:
Because of the constant collision of water with the rock, the limestone rock is easily eroded with has resulted in beautiful caves across the beach.