This massive collaboration that unites two major production companies with an investment of approximately 1,000 rupees will produce films covering different genres, production scales, talent, and music.
T-Series from Bhushan Kumar and Reliance Entertainment have worked together in music marketing for more than 100 films. Now, for the first time, both studios will collaborate to produce a large number of multiple films and a great start to a broader and long-term content creation relationship between the two organizations.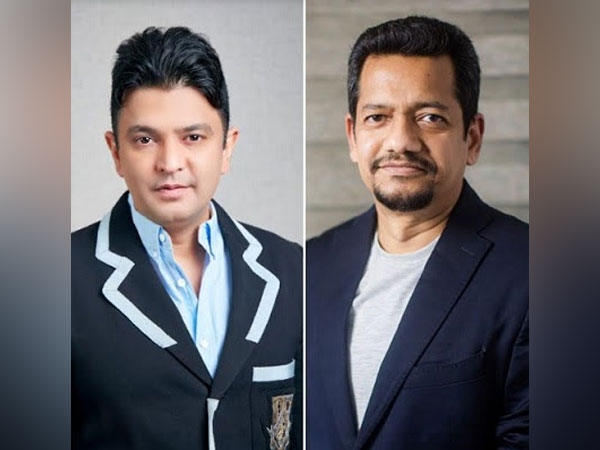 There is a wide range of films in various stages of development. The list is embellished with three big-budget films, and also features high-content films that are topped by some of the most respected on-screen and off-screen talents in the country.
More specifically, the list includes Indian remakes of Tamil dramas and thrillers, massive historical biopics, spy thrillers, court-drama, satirical comedy, romantic drama, and shocking reality films.
While T-Series is India's largest music record label and one of the most successful film production companies, Reliance Entertainment is one of the country's leading media and entertainment companies with over 300 acclaimed films.
In recent years, Reliance Entertainment has produced many successful works under its partnership with Rohit Shetty, Imtiaz Ali, Neeraj Pandey, Vikas Bahl, Vikramaditya Motwani, Anurag Kashyap, Rebhu Dasgupta, and S Sashikant.
The new slate of films will be produced over the next 24 to 36 months, under the auspices of some of these associations and with other promising filmmakers like Pushkar, Gayatri, Vikramjit Singh, Mangesh Hadwal, Srijit Mukherjee, and Sankalp Reddy.
Given the pace of developments, and confirmed lineups with some of India's biggest stars, four to five films will be comfortably screening on a big screen across the globe, starting the next year 2022.
Bhushan Kumar, President, and CEO of T-Series say, "After working together in music marketing, this collaboration is timely and will only strengthen our relationship. Shibashish and I are looking forward to bringing new and offbeat films to the Hindi film audience."
Shibasish Sarkar, CEO of Reliance Entertainment Group says, "I am really looking forward to our partnership with T-Series. This partnership with Bhushan will surely mark the beginning of great achievement in the Hindi film industry as we move forward to bring a pioneering and vibrant film lineup to our audience."
Also, Read - Sunita, Govinda's wife, says she doesn't want to see Krishna Abhishek again