Everyone eagerly waits for Union Budget every year. So here's the wait is over and all about Union Budget 2021.

This time people are expecting relief in many factors from Government after the Covid situation.
In the beginning, Nirmala Sitharaman addresses the Lok Sabha Speaker. Last year in lockdown PM Narender Modi announced the Pradhan Mantri Gareeb Kalyan Yojana it is worth 2.76 lakh crore. This yojana was specifically for needy and poor lives.
PM Modi is more focused on vulnerable areas and the needs of our country. The risk of not having a lockdown was far too high FM, says.
Today India has two vaccines and serving not just our citizens but also other several countries.
The budget is dependent on the circumstances post covid -19. This pandemic has drawn a new era for the living lives and all have new hopes.
Budget undertaken in circumstances like never before FM, says.
This budget is completely different from all past budgets as looking to the circumstances faced by people budget will be like it was never before.
It only happens 3 times in the past that there will be a contraction in the budget of the Indian economy. Again it's happening because of the global pandemic situation. Government is in full support to facilitate our country's lives.
FM Nirmala quotes Rabindranath Tagore in her budget speech:'Faith is the bird that feels the light when the dawn is still dark'
Atmanirbhar Bharat Policy
She added Atmanirbhar is an expression of 130 crore Indians who have full confidence in their capabilities and skills.
The total financial impact of all Atmanirbhar Bharat packages, including measures taken by RBI, was about Rs 27.1 lakh crore., more than 13% of GDP, FM says.
The union budget of last year had 5 mini budgets in the form of stimulus packages.
Budget Proposals for 2021-22 rest on six pillars: FM
Nirmala Announces, Rs 64,180 crore will be invested over 6 years to improve healthcare segments all primary, secondary, tertiary. This is in addition to the National Health Mission.


Union Budget 2021 Jan Jeevan Mission
The government stretched its resources for the benefits of the poorest of the poor, says FM. FM declares health outlay will be used to enhance critical units care and hospital sections. Sitharaman announces an outlay of Rs 2.87 lakh crore for Jal Jeevan Mission. She further proposes in Union Budget 2021 Rs, 2,217 crore outlay for 42 urban centers to tackle air pollution.
According to the Union budget, 2021 vaccines will be served across India and it is expected to save over 50,000 child death annually, says Fm. Sitharaman, Further added Rs 35, crore for covid 19 Vaccines. The total budget outlay for health care is 2.23 lakh crore. This is an increase of 137% from last year, declared FM.
In Union Budget 2021 FM announces a new scrappage policy based on health fitness test – 20 years in a personal vehicle and 15 years for commercial vehicles.
The government has committed ₹1.97 lakh crore for PLI schemes covering 13 sectors. Further, 7 textile parks will be launched over three years: FM Sitharaman.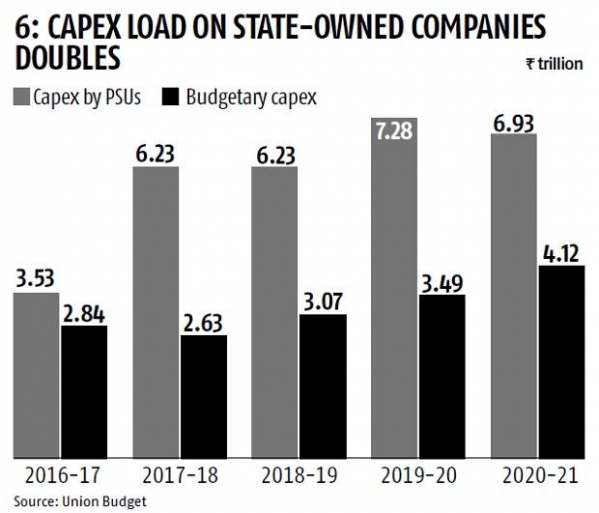 Image Credit(Rediffmail)
She further proposes a sharp expected increase in Capital expenditure at 5.54 lakh crore, from Rs 4.39 lakh crore in 2021: FM
This year government aims to complete 11,000 km of national highway infrastructure, says FM.
She also announces more economic corridors to be added to boost road infrastructure mainly to be focused on Tamil Nadu, Kerala, West Bengal, and Assam.
Read More -
Work From Home: To Be New Normal In 2021, HR Supervisors Enthused About Recruiting

Union Budget 2021 Highway and Railways
675Km of highway works is announced for west Bengal it will cost Rs 25,000 crore. Good news for markets Sensex up over 700 points. FM announces total budget for the railway is expected to be Rs 1.10 lakh crore, of which Rs 1.7lakh crore is for capital expenditure. Center to give Rs 18,000 crore to public transports and hydrogen energy mission for creating hydrogen out of green-controlled sources, declares FM
Seven undertakings worth Rs 2,000 crore in PPP mode for ports. Endeavors will be made to carry more ships to India from Europe and Japan: FM
Rs 3.05 lakh crore cost for power area. 100 additional urban areas to be included the following 3 years to the gas dissemination organization: FM
Govt will encourage a-list fintech center point at Gift city: FM. Gas pipeline undertaking to be taken up in J&K. Lift to the non-traditional energy area. Rs 1,000 crore to sun oriented energy company and Rs 1,500 to environmentally friendly power advancement office: FM. FDI in protection climbed to 74% from 49%. Sensex up 850 focuses at 11:46 a.m. An immortal RK Laxman animation is a decent update
Image Credit(DNA India)
FM declares Asset Reconstruction Company and Asset Management Company to help banks tackle terrible credits. FM reports further imbuement of Rs 20,000 crore for public area banks. The government has endorsed a strategy for disinvestment in all non-vital and vital areas: FM
We propose to take up 2 PSU banks and one public area insurance agency for disinvestment: FM
Government to acquire LIC IPO 2022. The government's FY22 disinvestment income target is Rs 1.75 lakh crore
Separate organization construction to advance simplicity of working together: FM
The government is focused on government assistance of ranchers, says FM in the midst of boisterous fights from resistance individuals. Over Rs 75,000 crore paid to wheat ranchers in 2020-21, 43.36 lakh profited by this: FM. Govt says MSP acquirement to proceed at a consistent speed. The aggregate sum paid to paddy ranchers flooded to Rs 1.72 lakh crore in 2020-21: FM
FM proposes an increment in horticulture credit focus to Rs 16.5 lakh crore. Social security advantages to be stretched out to gig and stage laborers unexpectedly. More than 15,000 schools to be subjectively reinforced under National Education Policy: FM. Ujjwala plan will be extended to cover more than 1 crore more recipients

View from Grant Thornton Bharat

The imbuement of different thousand crores into the public vehicle framework, particularly zeroing in on metro lines and improving public transport administration explicitly in Tier 2 urban areas, can possibly give an upgraded lift to the business age. Expanded admittance to travel offices and connecting of the urban areas through metro lines will build the cash stream in the economy. BPCL, Air India, Shipping Corp, Container Corp, and different disinvestments will be finished in 2021-22
FM declares a unique plan for government assistance of ladies and youngsters in Assam and West Bengal. According to Union Budget 2021 Rs 1,000 crore for tea laborers in Assam and Bengal. In RE 2020-21, a financial deficiency is fixed at 9.5% of the GDP. Financial deficiency in BE 2021-22 is fixed at 6.8% of the GDP. We intend to bring monetary shortfall underneath 5% of the GDP by 2025-26: FM
Rs 30.42 lakh crore BE of all-out use ascended to the amended gauge of Rs 34.50 lakh crore: FM

Also See - Technews: India's TCS Is World's Most Esteemed IT Firm


From Grant Thornton Bharat
"Expansion in FDI cutoff to 74% in the protection business is a much-needed development where control and huge proprietorship can rest with unfamiliar JV accomplice/s with explicit defends, for example, the larger part chiefs be Indian Residents and half of the Board including Independent Directors.". 1,000 more mandis to be incorporated with the electronic public market. Possibility Fund to be expanded to 30,000 crores. Will find a way to ease charge consistence: FM Sitharaman
In the 75th year of Independence of our country, we will decrease consistent trouble on senior residents. For senior residents who just have benefits and interest payments, I propose exclusion of recording of annual expense forms: FM
Will diminish as far as possible for resuming appraisals to a long time from present 6 years: FM
Financial deficiency very nearly multiple times the objective, FM declares anonymous question goal sheet. The expense review limit expanded from Rs 5 crore to Rs 10 crore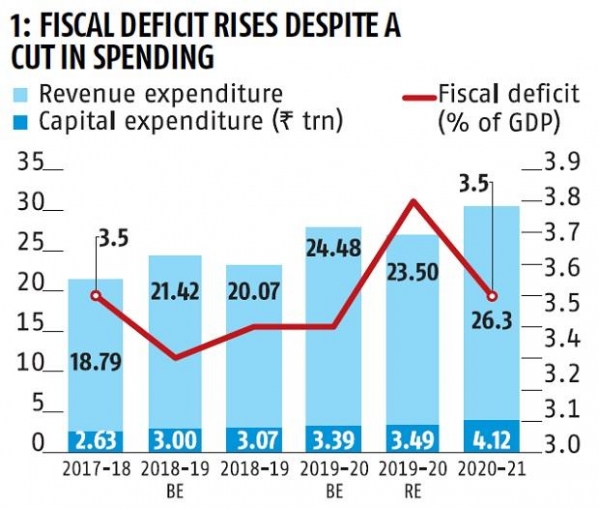 Image Credit(Rediffmail)
Advance expense risk on profit pay will show up exclusively after the presentation of installment of profits: FM
Union Budget 2021: Propose to make profit installments to REIT (home venture trusts) and Invites (Infrastructure speculation trusts) absolved from TDS, says FM. Reasonable lodging activities can benefit charge occasion for one more year till March 31, 2022: FM
To additional straightforwardness documenting of IT returns, subtleties of capital gains and premium from banks, mail depots, and so forth will be pre-filled
Late store of worker's commitment to PF by managers won't be permitted as derivation to business: FM. Feeling among certain laborers who have lost employment because of Covid (another RK Laxman immortal work of art. Propose to advise rules to wipe out twofold tax assessment for NRIs on unfamiliar retirement reserves: FM
Union Budget 2021: Customs obligation on copper scrap slice to 2.5%. Customs obligation on some vehicle parts to be raised to 15%: FM
Union Budget 2021: Customs obligation on cotton expanded to 10%, silk to 15%. Customs obligation on sunlight based lights slices to 5%. Sitharaman finishes up her Budget discourse. This time No adjustment in the I-T sections. Markets cheer Budget 2021. Sensex bounces over 1,600 focus after Nirmala Sitharaman's discourse, Nifty recovers 14,100
Following the Budget discourse, money serves Nirmala Sitharaman tables fifteenth Finance Commission report in Lok Sabha

Govt raises import obligation on pieces of cell phones, chargers

Account Minister Nirmala Sitharaman declared an audit of 400 exclusions in traditions obligation remembering those pertinent for the cell phones section.

Import charge on a gold, silver slice to 7.5% from 12.5%

Union Budget 2021 Defence Expenses
Account Minister Nirmala Sitharaman is introducing the Union Budget 2021-22 to give help to the nation, assaulted by the Covid pandemic, and furthermore liberally centers around safeguard in the midst of the rising strains with China.
Higher spending on protection is normal. To the extent the contrast between military spending by China and India is concerned, India is route behind.
From 2014-2019, China has burned through $261.1 billion on protection financial plan, while India has spent path lesser than half. In the guard area, India has burned through $71.1 billion from 2014-2019. In that time span, Pakistan has burned through $10.3 billion. Follow Budget 2021 Live Updates
As strains with China keep on raising, in the wake of the savage stalemate in Ladakh with China back in June 2020 in which 20 Indian officers kicked the bucket and afterward again in Naku La of North Sikkim, India is anticipating that the government should expand the cost for the protection area.
Indeed, even with a remarkable year with the pandemic and line pressure with China, the assumptions with the protection are probably going to be gigantic.
Sanjeev Ahluwalia, a specialist in the safeguarded area, has said the account serve has recognized 10 areas for which the normal consumption is around 83 percent of what the areas were planned to get. Notwithstanding, the guard isn't one of them.
Sanjeev Ahluwalia likewise said India ought not to be taking a gander at the amount China is spending on its guard. "Our protection financial plan must be adjusted to our own security needs and the position that our strategy takes," Sanjeev Ahluwalia said.
"Under the Modi system, India has an extremely autonomic vital position. In the event that the public authority has decided to receive that position, I am apprehensive, the public authority needs to knock that up to the class An and keep them alongside the other 10 services," the master said
"More cash should be allotted in guard area, not on the grounds that Chinese are perched on our line. I'm taking a gander at a drawn-out point of view. India's essential self-governance position, forceful and wide discretion position is to be financed, the public authority needs to spend more," he said.
Shankkar Aiyar, financial examiner, and creator said the dangers will be critical as India develops while stating that a system must be set up for the safeguarded area.
"For safeguard, we can make a system or an instrument. One of the issues is going through the cash given for capital hardware, that tidy up is going on, it's a moderate cycle, we required around 12 years to get impenetrable vests. That tidy up needs to occur. There is no addition in planting a number there just to say we are there," he said.
"As we develop, our dangers will be huge and our necessities will be huge. Around 20 years back, a paper on the modernization of the military was created. I don't think a lot of progress has happened there...," he said.
Also, Read-
Covid India Live Updates: 1,000 Vaccine dosages discovered frozen in Assam, specialists dispatch test
Stay Tuned to our Newsletter for all the latest Updates related to Union Budget 2021.
Catch Us On
Union Budget 2021, Budget 2021, financial Manager, Financial manager nirmla sitharaman, FM India, latest News, Latest News India, India News updates, India News,indian news, indian news in hindi,articles on latest news, latest article news india, read breaking news india online, भारत की ताज़ा ख़बर
Thumbnail Image Credit(Telegraph India)