An extra feature on the beta version is now live, which allows you to make WhatsApp voice and video calls directly from the desktop or laptop that will appear as a popup. This popup will contain some basic details like caller ID and two buttons to accept or reject the call. Once accepted and while the user is on the call, the popup will be reduced to a much smaller popup with the option to drop the call, switch from audio to video call, or vice versa.
By supporting video and audio calls in the WhatsApp web client, the platform will be able to compete with other prominent video conferencing options in the market such as Zoom, Microsoft Teams, Google Meet, and others which have emerged due to the shift towards working from home environment.

WhatsApp dp will be visible on the whole screen while calling via WhatsApp.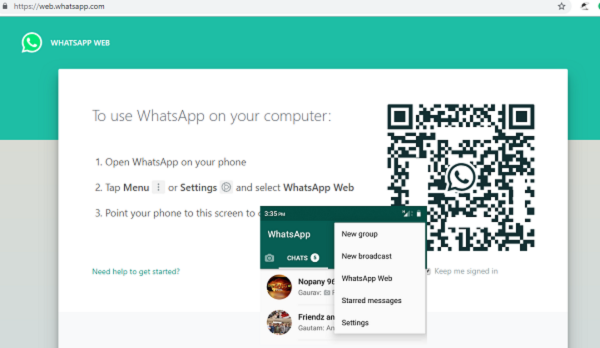 Those who use Windows 10 will also see that the operating system takes over the UI for the call when they communicate with any of their friends or families. The option is also missing in group chats, which are limited to the contact method.
This new guide proves that you will be able to receive calls with a popup that displays caller details and contact information along with the type of incoming call. You can simply accept or decline just as you would on a mobile device. When you are in a WhatsApp web call, you will have a floating window that displays the current calling status with an end call button and additional options like mute the microphone.
We're not sure when we'll be able to see this option in a stable update, but the ability to receive and make calls from a laptop, desktop, or even tablet might be part of the upcoming multi-device support that is supposed to be soon.

Also read: WhatsApp will stop working on some iPhones and Android devices from January 1 after the Whatsapp update

Thumbnail image source: phoneworld.com