All About DigiLocker:
Digital Locker is one of the key initiatives under the Digital India Programme which named Digilocker.
A beta version of Digilocker has been already released by the Department of Electronics and Information Technology, Govt. of India. Digilocker is aimed at minimizing the usage of physical documents and enable the sharing of e-documents across the agencies.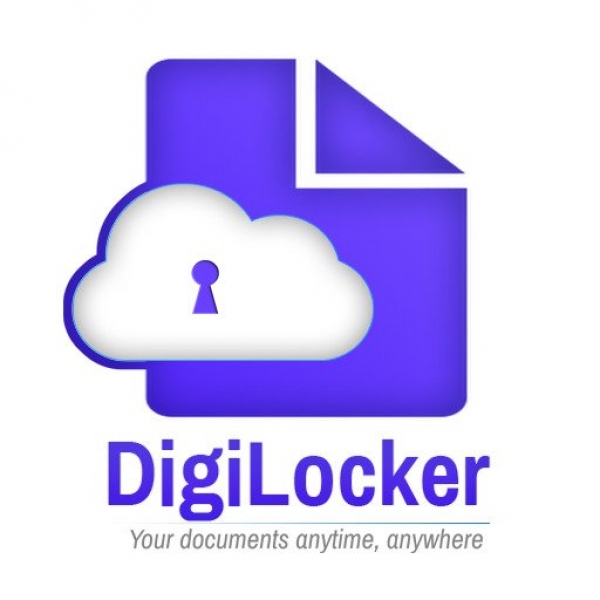 Digilocker App Download
Click here :- DigiLocker Mobile App for Android Platform

Click here :- DigiLocker Mobile App for iOS Platform

With the help of Digilocker, one can easily share the documents with safety through the registered repositories thereby ensuring the authenticity of the documents online. Residents can also upload their own electronic documents and digitally sign them using the feature e-sign. These digitally signed documents can be shared with the Government or to anyone whom who wanna share it with.
Here are the following objectives of Digilocker:
Enable digital empowerment of the residents by providing them Digital Locker on the cloud.

Upload documents easily by digilocker login.

Safely keeping the necessary documents at your ease.

Anytime, anywhere access to the documents.

Well-structured standard document format to support easy sharing of the documents across the departments and agencies.
Components of the Digilocker System:
Repository: It is a collection of the e-documents which are then uploaded by the issuers in a standard format and exposing a set of standard APIs to secure the real-time search and access.
Access Gateway: It provides a secure online mechanism for requesters to access e-documents from various repositories in real-time using the e-document URI. URI is a link that connects to the e-document uploaded by the issuer in a repository.
Digilocker Portal:
To visit the Digilocker Portal you can visit by click here https://digilocker.gov.in/
What all Digital Locker Provides:
It provides dedicated 10 MB free personal storage space, linked with each resident's Aadhaar card number, for security purposes.

Sharing of secured e-documents with requesters.

Currently accessible via a web portal.



Benefits of Digilocker:
Benefits to Citizens:
Free from the problems of handling documents.

Accessibility of documents anytime, anywhere.

Faster service delivery.
Benefits to Agencies:

1) Reduced Administrative Overhead.
2) Provides trusted issued documents.
3) Secure Documentation Getaway.
4) Real-Time Verification.
Security measures of DigiLocker:
256 Bit SSL encryption

Mobile Authentication based sign up

ISO 27001 certified Data Center

Data Redundancy

Timed Log Out

Security Audit
Structure of DigiLocker:
Each user's digilocker has the following sections:
My certificates: this section has two subsections:
Digital Document: this contains the URIs of the documents issued to the user by the government departments or by other agencies.
Uploaded documents: it describes all the uploaded documents which are in the database and already being saved. Each file has a limit of 10 MB.
My Profile: This section displays the complete profile of the user as available in the UIDAI database.
My issuer: this section displays the issuer's name and the number of the documents as well.
My Requester: this section displays the requester's name and the number of documents requested from the user by the requesters.
Directories: it displays the complete list of registered issuers and the requesters along with the URLs.

ALSO READ : How To Update Aadhar Card : Correction in Name, Address, Number, UIDAI