Akshay Kumar - Eat Before Sunset for Healthy Difference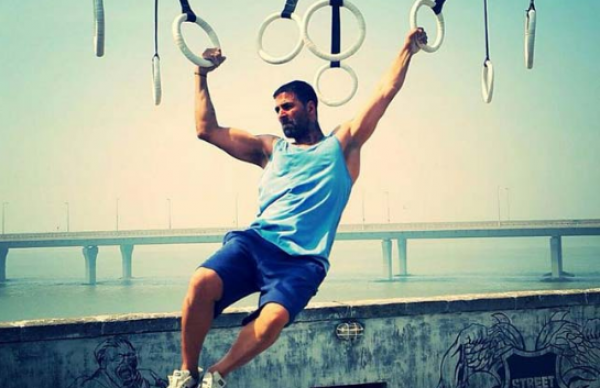 Action hero Akshay Kumar who is as fit as strong and keeps himself fit the natural way. He loves doing outdoor activities like Parkour, functional training or martial arts. According to him, fitness is not about having a bulky body with biceps or abs, but having a strong and fit body. He believes in eating the right amount of food with all nutrition and exercising regularly to stay fit. Following a strict routine, he doesn't like a drink or party. He suggests that your last meal of the day should be around 6:30-7 pm. The reason behind this is that your body needs at least three to four hours to digest the food before you go to bed.

Sonam Kapoor - Take to Pilates and Swimming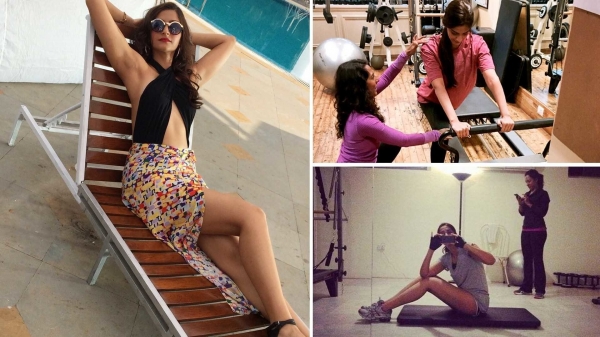 The buzz of the town is Pilates recently. Pilates is a form of exercise which is inspired by Yoga. It helps in the building of core muscles for better posture, flexibility, and balance. It focuses on muscular strength and endurance movements. During Pilates sessions, the trainer used props like a mini ball, foam roller, magic circle (ring) and resistance bands. It is more fun and challenging at the same time. Sonam Kapoor, the fittest girl in town and the fashion queen loves doing high-intensity cardio, jogging and swimming to stay fit and healthy.
She takes training from Radhika Karle. Recently Radhika shared about Sonam that," she does pilates three times a week. She took 45-minute sessions every evening while shooting for her movie Khoobsurat and also traveled with a Pilates Reformer, a kind of equipment used for a full-body integration workout. She is known to have followed an ovo-vegetarian diet where one emphasizes on eggs for protein and excludes dairy and meat. Plug them in your daily routine and you'll never have to worry about diet fails."

Read More: Kareena Kapoor fitness workout, diet plan and yoga exercises
Shilpa Shetty - Yoga and Tone Up your body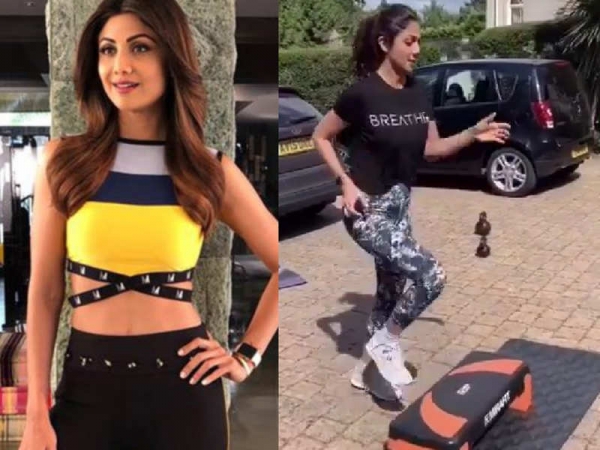 The known yoga enthusiast Shilpa Shetty believes in keeping the body fit by yoga. In order to show how to practice yoga and pranayama correctly, she launched three CDs. To gain back her sleek and enviable slender shape within 10 months of giving birth to her son, she took the help of Yoga and pranayama. In one of her interviews, she said, "new moms should exercise at least an hour for 4 to 5 days in a week and eat right to get back in shape." To keep herself fit, Shilpa does some strength training and cardio for a day or two in a week. Meditation is also a part of her fitness mantra. On her YouTube channel, she has several videos displaying various yoga asanas for weight loss, strength, and flexibility.


Bipasha Basu - Don't Fear Cardio & Muscle Training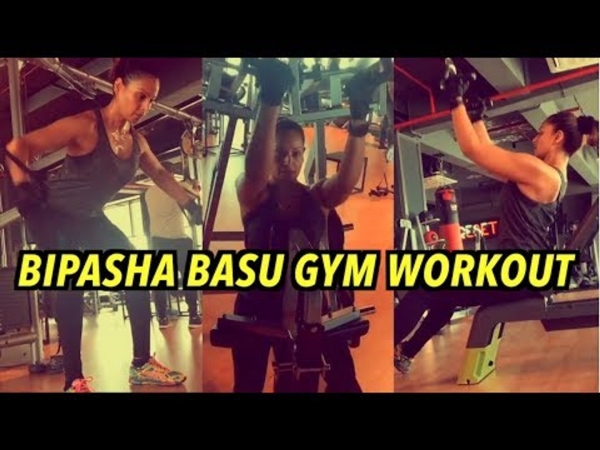 Bong beauty Bipasha is a fitness fiend. She is everyone's choice and every girl's dream to get a body like her but we know it takes a lot to get in shape. To keep herself fit, Bipasha follows a hardcore regime. A regular change in a fitness routine is a must to get fit body. She believes, don't stick to one form of exercise. According to her," discipline and hard work are the keys to a fit body."
She worked with celebrity trainer, Deanne Panday and also released two fitness DVDs. DVDs are quite inspiring in which we can see-To stay fit, You need to follow rigorous workout sessions. Weight training is also required to get the bone density. It will tone flap areas. In one of her interviews she revealed,"I haven't given up on red meat, rice, and junk food but leafy green veggies, chicken, dal, fish, nuts, seeds, yogurts and sprouts are staples in my diet. It is essential to keep your body well hydrated – load up on water and juices."

Radhika Karle - Nutritionist, personal trainer, yoga and Pilates instructor
Don't skip meals. Ensure you eat every 2 to 3 hours. This is the easiest and most effective way to increase your metabolism.

Eat before the hunger pangs start. Don't wait till you are hungry. If you wait until you are hungry you will eat double the recommended amount.

Eat until your stomach is half full. Take at least a minimum of 20 minutes to eat your meal. Eat slowly and without distractions. A fruit and whey protein are best options post workouts.

Drink enough water. Staying hydrated is most important to keep energy levels up and helps flush toxins out of your system.
Read More: Yoga for beginners 10 basic poses to get you started