Deepika Padukone is one of the most versatile as well as immensely popular actresses that India has. She has always shined ever since she has stepped in the industry of Bollywood. The name she has made for herself is more than JUST enormous.
Born to a great sportsman father, Mr Prakash Padukone and mother Ujjala Padukone, Deepika was born to rise to the heights, she is today! All this didn't come for free though. Despite being from one of the most influential as well as reputed families, Deepika strived to find her place in the industry.
You Might Also Like: The Beauty Tips And Secrets Of Deepika Padukone – Now Completely Revealed!
While being one the top of almost everything, she has not forgotten to maintain her charm and humility throughout.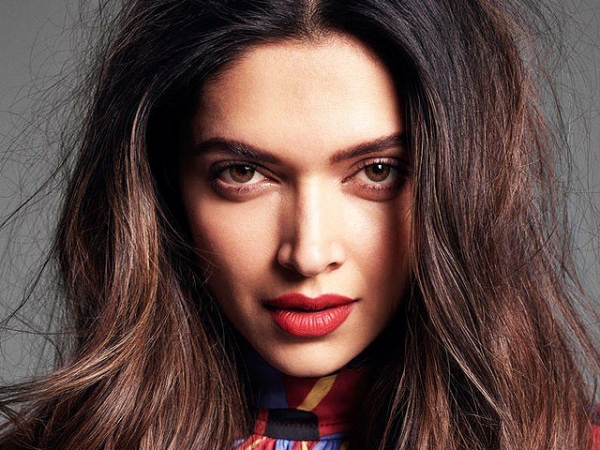 Early life:
Born on 5th of January, 1986, in Copenhagen, Germany, Deepika made it to the movies with an enormous amount of struggle. In her early life, she wanted to follow her father's foot steps into the world of Badminton.
She also gave her childhood to it! Along with it, she enjoyed titbits of modelling assignments! She fell in love with the world of modelling and wanted to pursue a career in the same.
She made it into the world of modelling pretty fast and there was no looking back for her ever since then.
Steps into the world of movies:
In the year of 2007, Deepika made her Debut with the Farah Khan directorial venture, Om Shanti Om! The movie was a definite hit and Deepika prove herself in the industry with her subtle and yet powerful acting skills.
She had proved her acting skills once and again in the movies like Bachna Ae Haseeno! Unfortunately, she saw a downfall in her career when 5 movies back to back couldn't make the mark in the box office, despite her acting performance being appreciated in the process of the same.
With Love Aaj Kal, she saw a ray of hope and but then again, the movies really didn't do well after that. With Ram Leela and Yeh Jawani Hai Deewani, Deepika moved on to better movies and therefore better recognition and fame.
Never ending the array of fame:
Ever since 2013, Deepika hardly had a movie that failed to click at the box office and with the audience. With outstanding performances in movies like Piku and Bajirao Mastani, Deepika definitely made her history in the industry.
Her worth increased every day ever since then. Her last release, Padmavat, was a matter of great controversy with life threats to her and her entire cast. Yet, the movie did greatly with the audience and at the box office as well.
A year of awesomeness:
The year of 2018, came as a blessing to Deepika! She tied her knot on the 15th of November, with the love of her life Ranveer Singh. They married in Italy, Lake Como and definitely threw a grand marriage party that continued for 9 long days.
On the 6th of December, 2018 it was announced that Deepika 1st woman to enter top 5 in Forbes India celeb 100 lists, had a worth of 117.8 Crores. Of course, she was at the top of the world with this title.
And finally, she was also announced as the sexiest woman in Asia for the year of 2018. So many achievements, at such a young age, completely defines Deepika Padukone and who she is.
You Might Also Like: You can take my feet, I like my nose: Deepika Padukone jokes about receiving threats
You Might Also Like: The Beauty Tips And Secrets Of Deepika Padukone – Now Completely Revealed!