One of the most controversial movies of India, Padmavat has hit the theaters. The response to this movie is overwhelming and will surely worth it as it has already crossed the 100 crore club and is moving forward to the 200 crore mark. Initially not giving many statements about the controversies surrounding the movie, the movie stars Deepika Padukone, Ranveer Singh, Shahid Kapoor and director Sanjay Leela Bhansali are now being transparent about their feelings.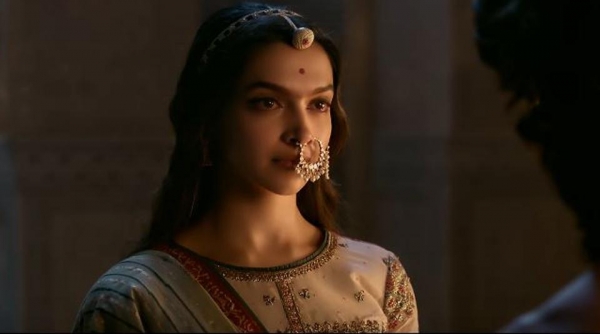 In a recent interview with India Today, Deepika told Rahul Kanwal how she would love to be a part of Padmavat 2 if it ever gets made. She said, "It's important to make and create and express."
Deepika was also very neutral to the threats that were facing the movie or her for that matter. To one of the threats, which involved, a reward for slicing off her nose, she responded very candidly and took it in light humor when she said, "You can take my feet. I like my nose."
The actress was also very confident and proud of the fact that in today's male-dominated society, Deepika was the highest paid actor in the movie. She was even paid more than Ranveer Singh and Shahid Kapoor who also have major roles in the movie. When asked for her views on this Deepika did not shy away and said, "I think I deserve it. It's not about deserving more than somebody else, it's about deserving what I think is right about myself,"
This is Deepika's third movie with Sanjay Leela Bhansali after Goliyon Ki Raasleela – Ram Leela and Bajirao Mastani. On asking how it feels to work with him again she said, "Padmavati wouldn't have been possible if I hadn't been through the Leela experience or Mastani experience. All of those experiences have enabled me to do what I have done in this film." She also subtly hinted towards how the air around the movie has dirty politics involved when she said,"Honestly, I don't understand the politics of this, but I do know is that when you have done something right, you stand for what is right." Deepika did not refrain from praising her co-stars in the movie as well.
"A lot of people advised them to not do the film, not just for the fact that they were both biting into the challenging roles in their own ways but also because it was named after the female protagonist," she said.
Stay tuned for more!