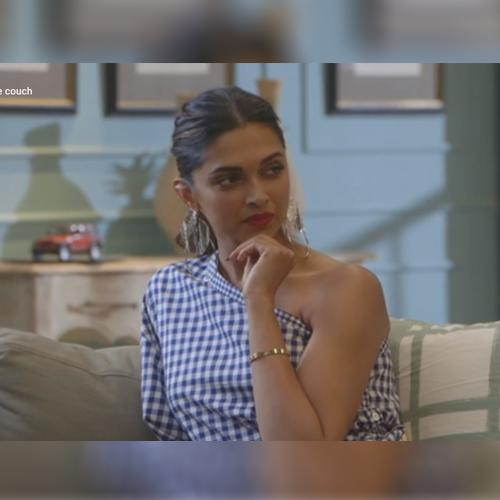 We all know about the cold air which is still prevalent between Katrina Kaif and Deepika Padukone. Things have never been the same for the stars since Deepika's then alleged boyfriend Ranbir Kapoor supposedly cheated on her with Katrina Kaif.
While things seem to have normalized between the ex-lovers Deepika and Ranbir, the 32-year-old actress is still not on cordial terms with Katrina, what seems like with her recent controversial answer as to if she would invite the star to her wedding.
Recently, our 'Rani' appeared on Neha Dhupia's latest chat show and during the Say It Or Strip It segment of the show, Neha asked Deepika if she would invite Katrina Kaif to her wedding to which the Padmavat star bluntly replied 'No'. Katrina, on the other hand, is equally if not colder as said by her silence on Karan Johar's show when asked if she considers Deepika as a friend. During this controversy Deepika said,
"Sometimes you have a certain feeling for other people and they don't necessarily feel the same way about you. But that's okay," she also added that she is "extremely fond" of Katrina personally and professionally. Deepika is now dating Ranveer Singh but they have not come out completely open out about it, whereas Katrina and Ranbir's relationship status remains unknown after the duo supposedly separated in 2016 while filming for Jagga Jasoos.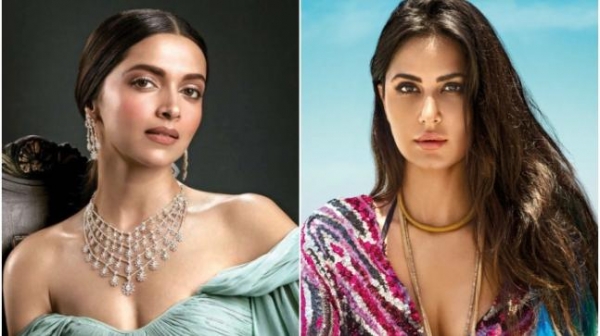 On a professional note, Deepika's movie Padmavat hit the theaters on January 25 amidst great controversy and uproar from the Rajput community and Karni Sena yet the movie has still grossed a total of 73 crores in mere three days of its release. Katrina is busy with her upcoming movie Thugs of Hindostan, which features Aamir Khan, Amitabh Bachchan and Fatima Sana Shaikh along with Shah Rukh Khan's Zero.