A movie's success, these days is calculated whether it crosses 100 crore marks. Apart from the actors, there are some directors who are known to give 100 crore films. One such director who has established himself as the undisputed king of Box Office's Rs 100 crore club is Rohit Shetty.
Rohit Shetty was born on 14th March, 1973 to stunt man M.B. Shetty. Since childhood, Rohit had been passionate about making films.
He started his career at the age of 17 as an assistant director in 'Phool aur Kaante' with Kuku Kohli starring Ajay Devgn. At the age of 29, he directed his first debut movie as an independent director "Zameen" starring Ajay Devgan. Owing to the popularity and the ensemble cast of his film, Rohit Shetty has always been compared to the veteran director Manmohan Desai who had ruled the industry in the 70s and the 80s. The common thread which combines these two directors is the fact that their films target the masses. Apart from being a director, Rohit is also a TV Show host and a cinematographer. In this birthday special, let us take a sneak peak of the movies that made Rohit Shetty the true director of the masses.
Golmaal Series (2006-2017):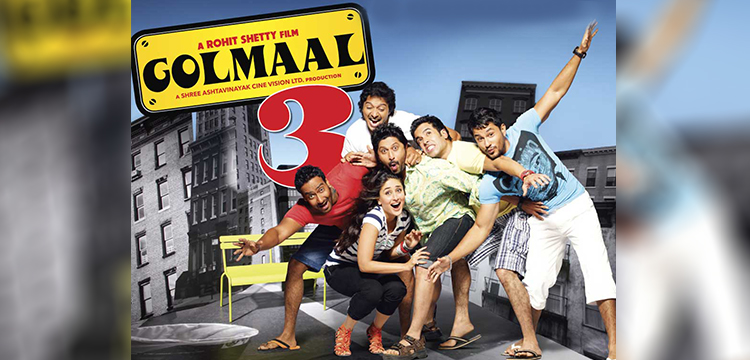 Revolving around the lives of four friends and their antics which always leads to a dramatic end, 'Golmaal' Series holds a special place in shaping up Rohit Shetty's ctareer. The first installment of the series 'Golmaal: Fun Unlimited' came in the year 2006 and was declared as a super film, which was followed by 'Golmaal Returns' in 2008 and 'Golmaal3' in 2010. Rohit has just started the shoot of the 4th installment 'Golmaal Again' and it is also expected to cross the 100 crore mark.
Singham (2011):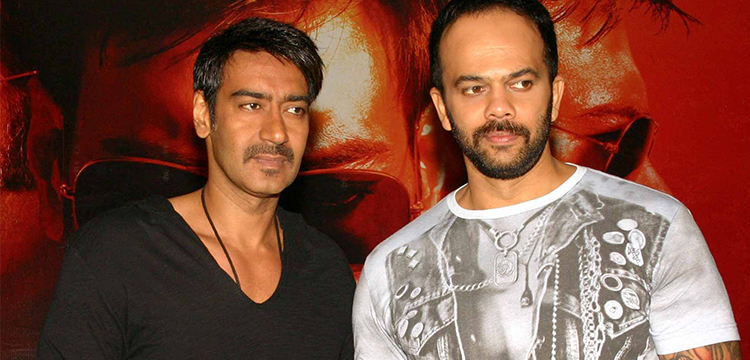 Looks like Ajay Devgn is Rohit's lucky mascot. After 'Golmaal', Rohit directed an action packed film 'Singham' starring Ajay Devgn in the lead role. A remake of the Tamil film 'Singam', it's about an honest cop's battle against the corrupt politicians. The movie was a huge commercial hit. This was followed by a second installment "Singham Returns". None of Rohit's film is complete without a sequence in Goa and which is evident when you can witness a number of stalls named as "Singham", at Dona Paula. Such is the popularity of the film.
Bol Bachchan (2012):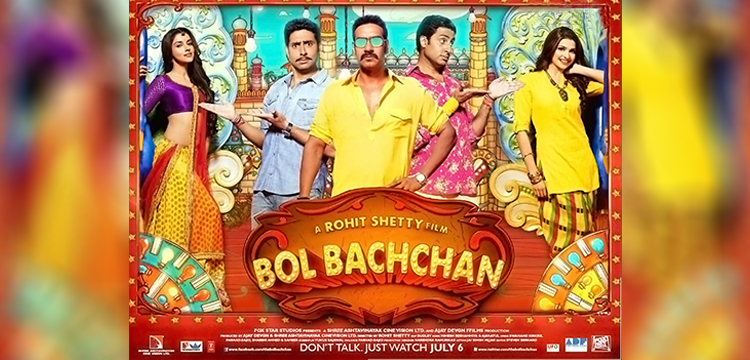 Rohit Shetty who is known for his ostentation and elaboration in his films came up with this comedy of errors which was based on Hrishikesh Mukherjee's cult classic 'Golmaal'. Rohit was intelligent enough to not better the original film and therefore he simply attempted to stay true to the original and kept the cult scenes and characters untouched. This film was not Rohit Shetty's 'Golmaal' style but it followed the footsteps of the original 'Golmaal' which made it an entertaining hit at the box office.
Chennai Express (2013):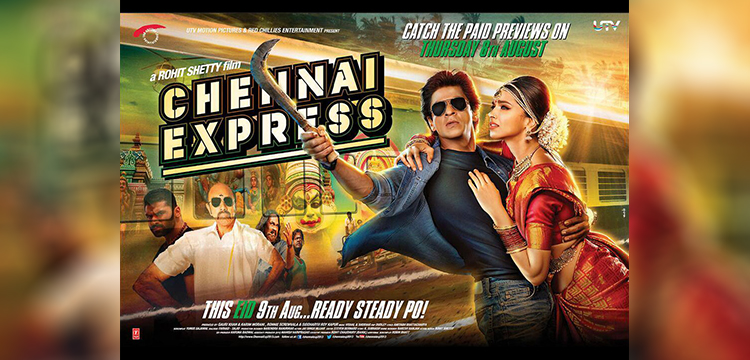 Rohit Shetty tried his luck with another actor apart from Ajay Devgn with this film and once again he scored a winner. This, Shahrukh Khan and Deepika Padukone starrer film was a complete laugh riot. An action packed romantic journey of Shah Rukh Khan with a series of adventures and the challenge of an unfamiliar language was loved by all.
Dilwale (2015):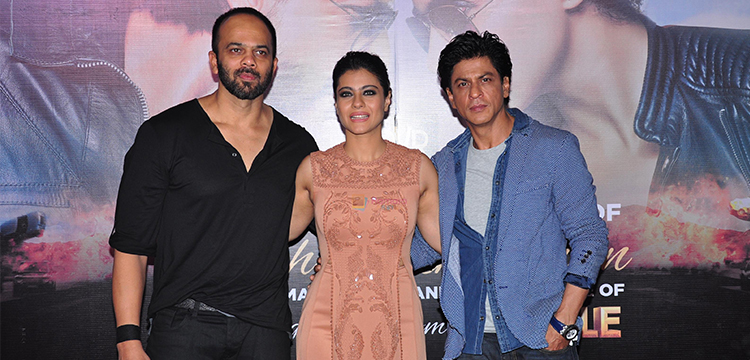 The highlight of the film was the reuniting of Kajol and Shahrukh Khan on big screens after a gap of five years, post "My name is Khan" released in 2010. With the huge entertainment quotient, a 100 crore film was again added to Rohit's kitty.
Rohit's Shetty films are a complete dose of masala entertainment and the fun element is on a high spree. We wish the director many such entertaining rendezvous with silver screen in coming years.