A legend steps down
The legendary Indian Cricket team Captain, Mahendra Singh Dhoni has decided to step down from his post of India's limited- overs sides. He will be available for selection of the upcoming England ODI and T20I starting 15th January. MSD has led team India into 199 ODIs and 72 T20Is – the highest for any captain ever, 331. Ricky Ponting stands second with 324 matches in all.
They way Dhoni called it quits was just badass. He needed just 3 words to convey to MSK Prasad that he is hanging his hat and turning over the reins to Virat Kohli. The Selection Committee supports Dhoni's decision and has high hopes from Virat for when India plays for the World Cup in 2019. They also want Dhoni to mentor Kohli and guide him and the Indian team into the upcoming World Cup.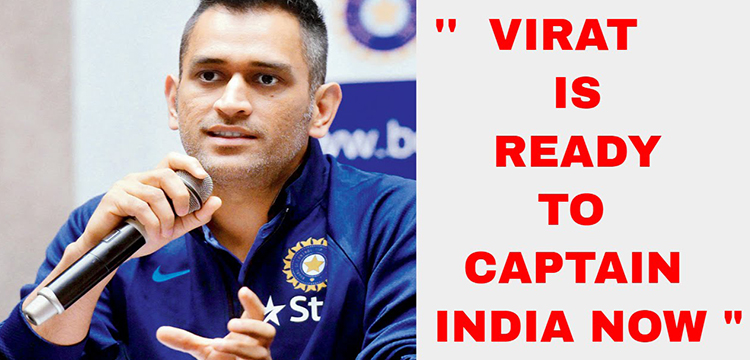 "Virat is doing an excellent job with the Test team and we know he is ready. But the pressures of ODI captaincy are different. And they wanted MS to be around, overseeing matters on the field and guiding Virat as he takes his first few steps as the limited-overs captain," said sources. "They didn't want a situation where MS hangs up his boots and Virat is left to take on the mantle all by himself."
This came as a surprise for all Cricket fans around the country but their respect and love for Dhoni does not waver. But fret not fans, Dhoni will play in the 1029 World Cup as confirmed by his agent, Arun Pandey.
Phew.