Did you realise that Amazon's Prime Video is a benefit of the service that most of us use for free delivery? There are a tonne of great films available there. very spooky films.
Due to the sheer number of films available, it may initially appear hard to choose what to even watch first. But worry not, dear reader; we have the perfect guide to help you get your fill of thrills and screams on your next movie night.
The Best Horror Movies Hollywood available for streaming right now on Amazon.
1. Nope(2022)
Nope," Jordan Peele's latest film, is a thought-provoking blend of science fiction and horror, featuring some truly chilling scenes. Through its exploration of filmmaking and humanity's fascination with spectacle, "Nope" evokes contemplation. Notably, even an IMAX camera becomes intertwined with the core narrative, serving as the pivotal element during the movie's climax. This one is a must-watch for all you movie enthusiasts!
OJ (Daniel Kaluuya) and Em (Keke Palmer), siblings tasked with managing a Hollywood horse ranch following their father's unexpected demise, stumble upon a UFO. They hatch a plan to capture the UFO encounter on camera, aiming to sell it to the highest bidder and seize a chance for swift financial gain. This is your ticket to one of the best horror movies Hollywood has to offer.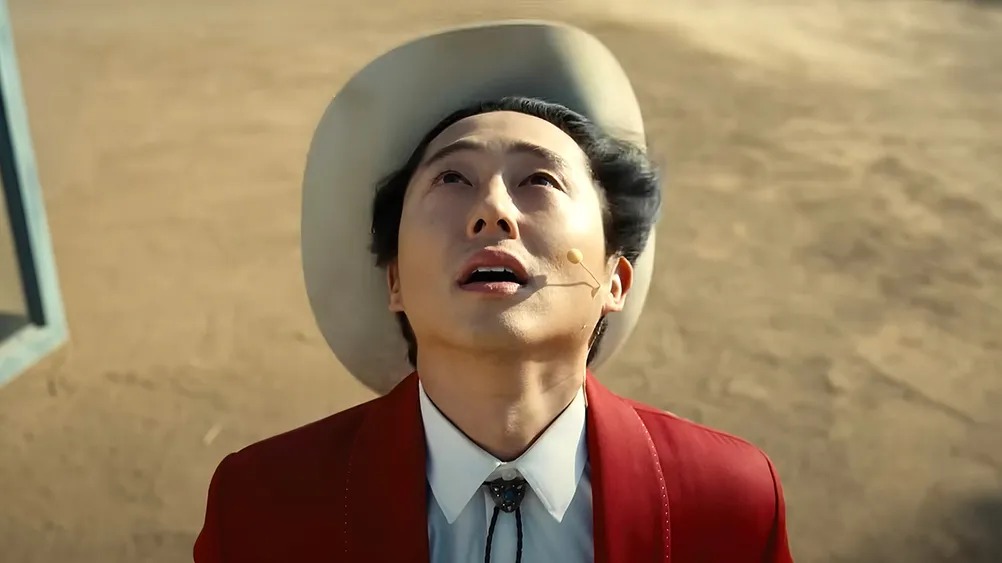 2. Smile(2022)
When it was released, "Smile" became one of the best horror movies Hollywood had to offer. The movie was initially created for streaming until Paramount chose to release it in theaters. Another viral marketing campaign for "Smile" saw fans showing up at various live sporting events wearing the movie's trademark grin. The film itself is a suspenseful, expertly crafted horror story with an astonishing climax.
After witnessing a peculiar patient suicide, psychiatrist Rose Cotter (Sosie Bacon) begins to be haunted by characters with sinister smiles. Initially, the occurrences are simply unsettling, but as she becomes more convinced that a malevolent entity is pursuing her and putting her life in jeopardy, the fabric of reality starts to unravel.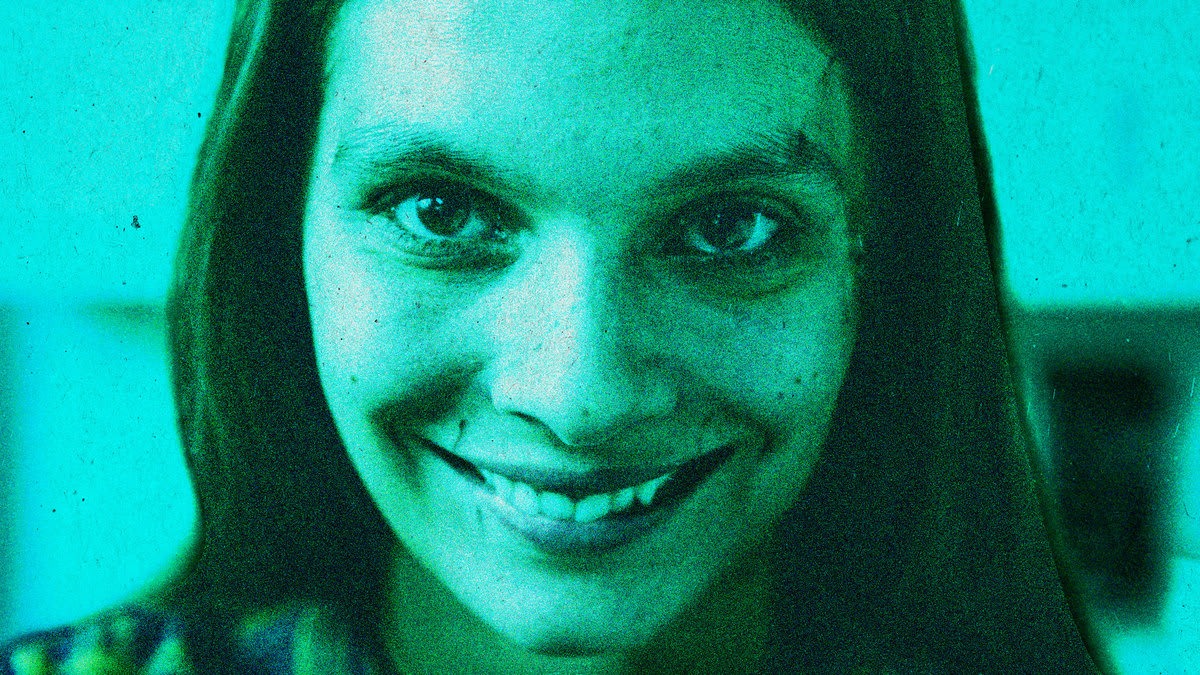 3. Halloween Ends (2022)
The conclusion of Laurie Strode's (Jamie Lee Curtis) and Michael Myers' story is promised in "Halloween Ends," the third installment of the most recent "Halloween" trilogy, which first aired in 2018. By delving into unexpected themes and ideas that are more reminiscent of "Christine" than the first "Halloween," "Halloween Ends" establishes itself as an ambitious installment in the long-running horror franchise. In contrast to past "Halloween" sequels, "Halloween Ends" aims to break the trend and present something completely new.
It has been four years since Michael Myers attacked the sleepy village of Haddonfield once more. Laurie Strode is currently seeking to move on with her fellow neighbours.
There are hints that Michael's reign of terror might not be finished when a mysterious young guy named Cory (Rohan Campbell) enters her life and begins dating her granddaughter Allyson (Andi Matichak). This installment is destined to become one of the best horror movies Hollywood has ever Seen, captivating audiences with its gripping storyline and spine-chilling suspense.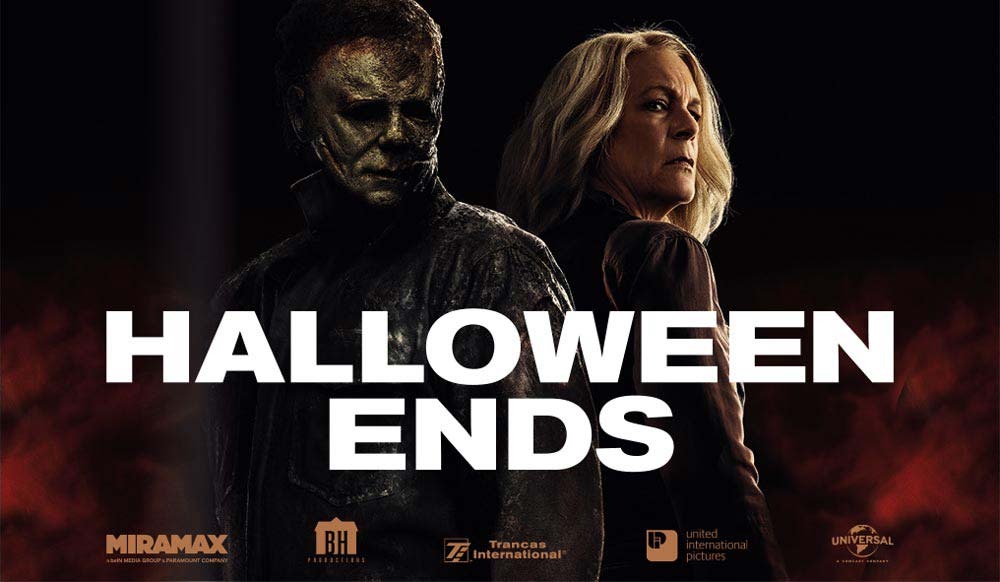 4. Orpan: First Kill (2022)
Despite being released nearly 13 years after the original "Orphan" movie, the eagerly anticipated prequel "Orphan: First Kill" recasts Isabelle Fuhrman as the original star. The lead actress in "Orphan: First Kill" is made to look younger using inventive filmmaking techniques rather than CGI technology. These include expanding the sets and requiring her co-stars to wear platform boots for the whole shoot. The movie itself is good as well; it maintains the mood of the first movie and even has a twist ending that is just as shocking as the first movie.
Ester (Isabelle Fuhrman) flees an Eastern European mental hospital and arrives in America where she pretends to be the missing daughter of a prosperous but unassuming family. This prequel stands as one of the best horror movies Hollywood has offered, keeping viewers on the edge of their seats with its captivating narrative and chilling surprises.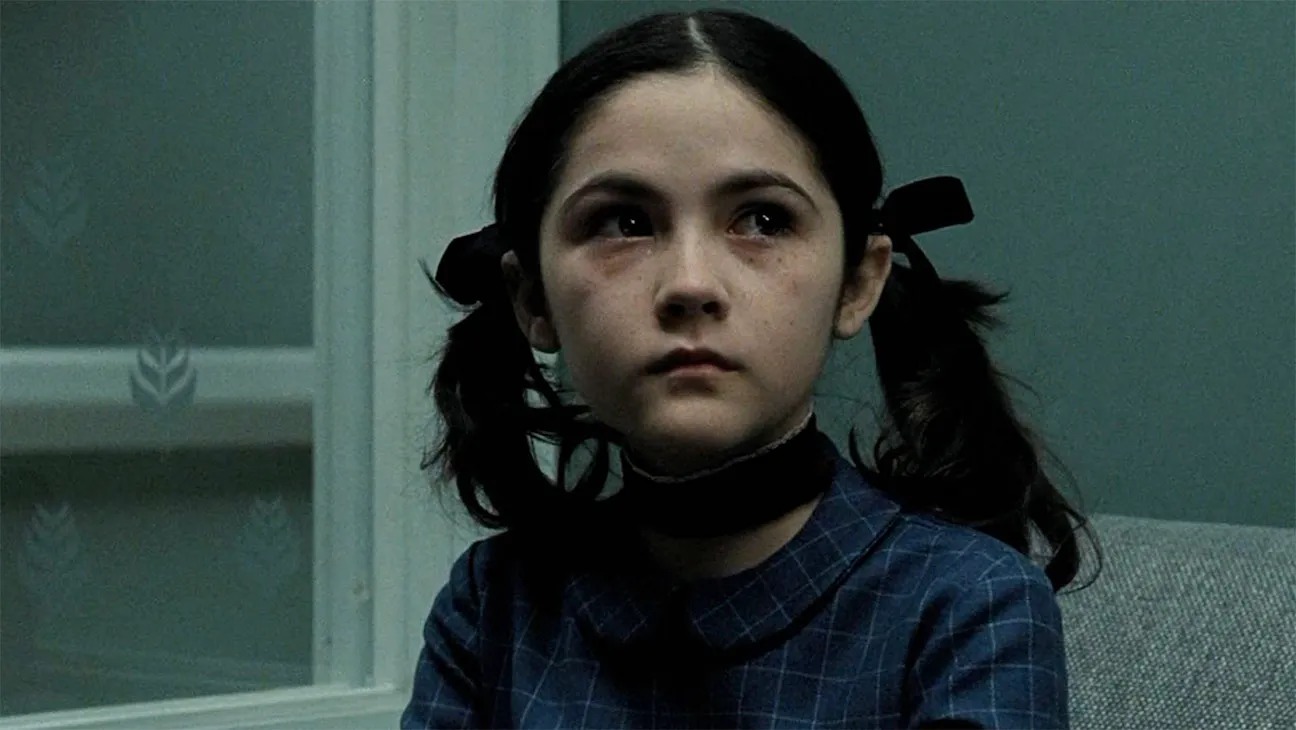 5. Candyman(2021)
The "Candyman" reboot/sequel to the initial film revitalizes the hook-handed killer mythology and places it against backdrop of gentrification in contemporary Chicago. Director Nia Decosta can explore contemporary art scene and legacy that generational trauma leaves behind using this as backdrop while still connecting all of these ideas to original movie.
Artist Anthony McCoy (Yahya Abdul-Mateen II) is inspired to create his most recent art display after learning about legend of Candyman and how he terrorized Chicago. He soon becomes increasingly fixated on mythology to point where he suspects he might have actually summoned Candyman to resume his gruesome reign of terror. This captivating blend of horror and societal commentary solidifies "Candyman" as one of Best horror movies Hollywood has produced, weaving chilling narrative that resonates deeply.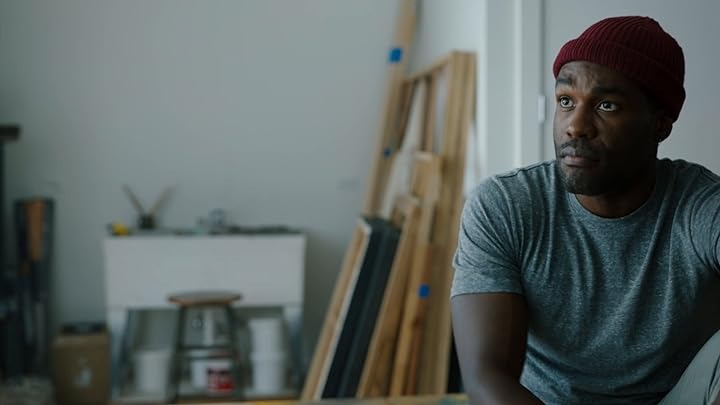 6. Paranormal Activity: The Marked Ones(2014)
The Marked Ones," the inaugural spinoff within the "Paranormal Activity" franchise, introduced a unique Latino-inspired backstory and locale, diverging from the series' established primary plot. This episode illuminated the show's willingness to deviate from the main narrative in order to offer one of the best horror movie experiences Hollywood has to offer.
Protagonist Jesse (Andrew Jacobs) and Hector (Jorge Diaz) anticipate sun-soaked summer fun. Alas, their discovery of a slain neighbor unveils something more sinister, plunging them into the realm of occult and dark magic. As their battle for survival and souls unfolds, "The Marked Ones" stands as a testament to some of the best horror movies Hollywood has produced, crafting a gripping storyline that lingers.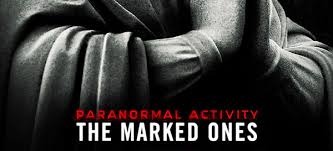 7. Train To Busan(2016)
"Train to Busan" revolutionized the zombie genre by infusing it with fast-paced, high-stakes action storytelling, resulting in some of the most exhilarating and best horror movies Hollywood has seen. This film stands out with its high-octane vibe, setting it apart from other zombie films in the canon, while drawing inspiration from American and Japanese classics like "Ghost in the Shell" and "World War Z." The film's immense popularity has birthed a series, including an anime prologue and a sequel titled "Peninsula."
In Seoul, South Korea, chaos ensues as a zombie virus sweeps through the city. Seok-woo (Gong Yoo) and his daughter board a high-speed train to Busan, joining fellow passengers in a fight for survival against the relentless hordes while hurtling at high speeds. The intense journey, filled with tension and suspense, showcases why "Train to Busan" is celebrated as some of the best horror movies Hollywood has to offer.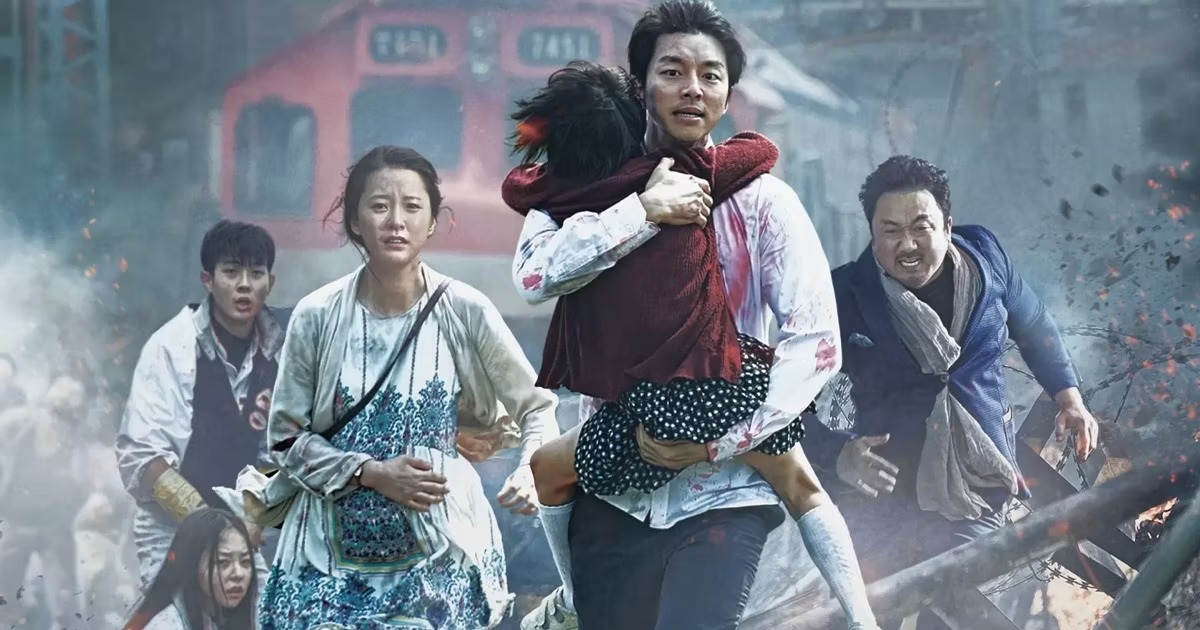 8. Maniac Cop(1988)
The iconic slasher and zombie film "Maniac Cop" exudes extravagance and late-80s panache. Despite its straightforward concept, "Maniac Cop" takes viewers on a thrilling and disturbing journey through the gritty streets of New York City. The movie has inspired several sequels, with Nicolas Winding Refn currently working on a remake. If you're a fan of crime and horror movies, "Maniac Cop" is a must-watch.
Panic grips New York City as reports surface of a killer wearing a police uniform. Two police officers (Tom Atkins and Bruce Campbell) begin to investigate the gruesome killings, uncovering a horrifying truth: the murderer is a police officer who died and was resurrected to exact revenge. "Maniac Cop" is undoubtedly one of the best horror movies Hollywood has produced, offering a blend of suspense, action, and horror that will keep you on the edge of your seat.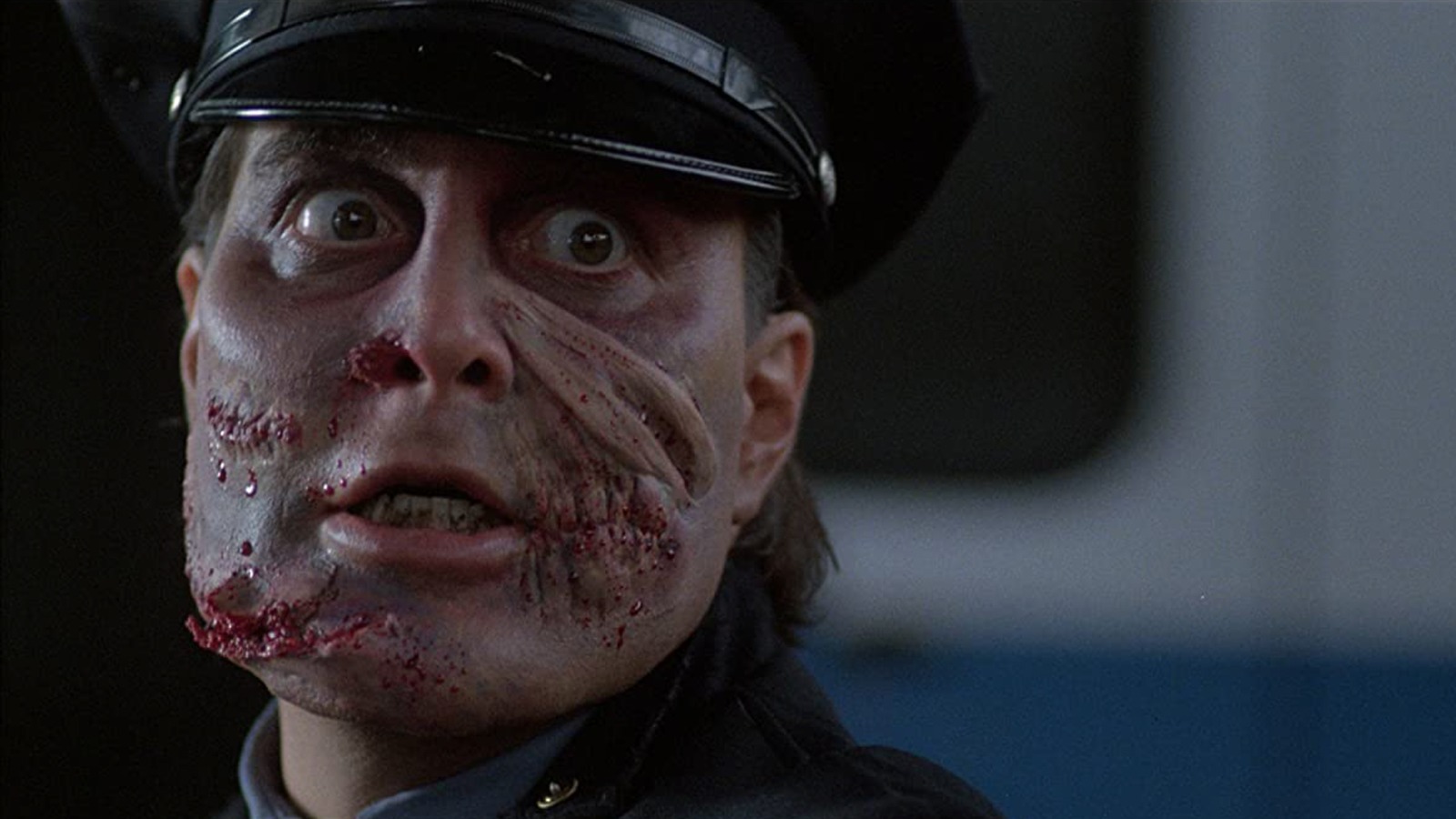 "The Neon Demon," Nicolas Winding Refn's latest cinematic creation, presents a stark and unsettling portrayal of the modeling industry. Set against the backdrop of Los Angeles, Refn weaves a narrative that delves into themes of envy and the steep costs of fame. The film's vibrant and captivating color palette, reminiscent of the 1977 classic "Suspiria," enhances its storytelling. "The Neon Demon" seamlessly blends moments of disconcerting horror with serene and dreamlike sequences, establishing itself as one of the best horror movies Hollywood has produced.
Jesse embarks on a journey to Los Angeles with aspirations of ascending the ranks of the fashion world. However, amidst the glitz and glamour, she encounters a cast of characters who reveal the dark underbelly of the industry. The film skillfully juxtaposes spine-chilling horror with moments of ethereal tranquility. As "The Neon Demon" peels back the layers, it becomes clear that not everything that glimmers is gold. To survive the malevolent forces lurking within, Jesse must undergo a profound and harrowing transformation. For aficionados of exceptional horror cinema, "The Neon Demon" stands among the elite, offering an experience that is both mesmerizing and unsettling.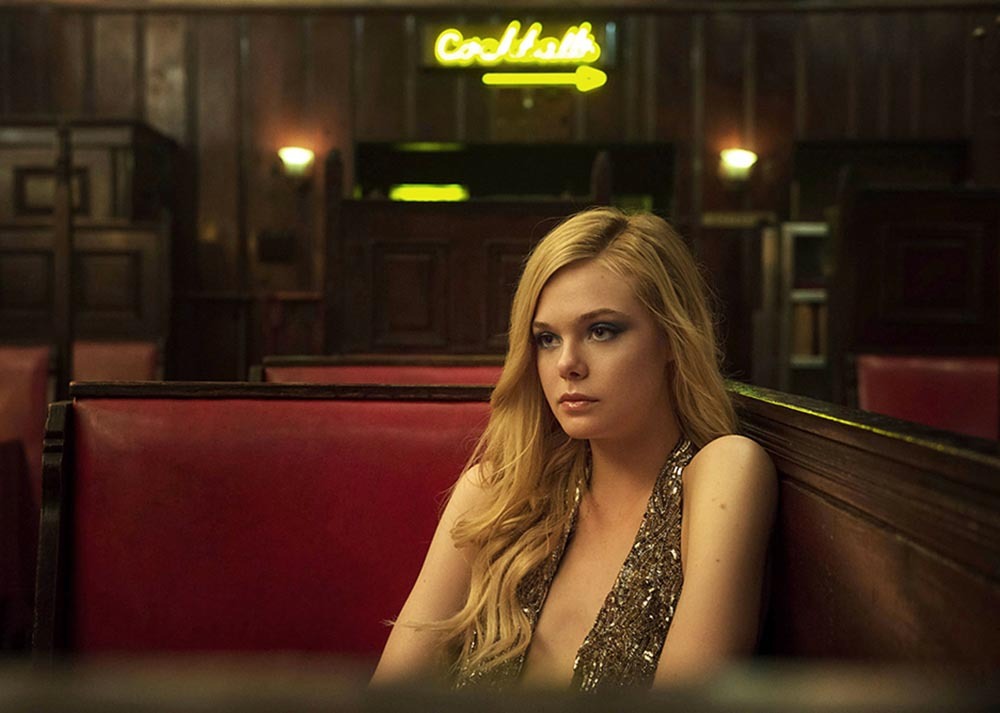 10. Suspria (2018)
Luca Guadagnino helmed this reinterpretation of Dario Argento's 1977 masterpiece. In stark contrast to the original's vibrant palette, Guadagnino opts for a subdued color scheme, infusing the narrative with a sense of darkness and melancholy. While delving into deeper thematic layers, the director ensures the film remains a rollercoaster of thrills and spine-tingling moments, true to the essence of modern horror. "Suspiria" may not surpass the impact of its predecessor, yet it stands as a rare remake that boldly holds its ground.
Dakota Johnson takes on the role of Susie, a young woman who embarks on a journey to Berlin, Germany, drawn to the prestigious Markos Dance Academy. Unbeknownst to her, the academy conceals a coven of powerful witches. As a malevolent horror unfurls, Susie becomes entwined in its grip, undergoing a transformative ordeal that redefines her very being. In the realm of the best horror movies Hollywood has to offer, "Suspiria" emerges as a haunting and unmissable gem, solidifying its place as a worthy contender in the realm of remakes.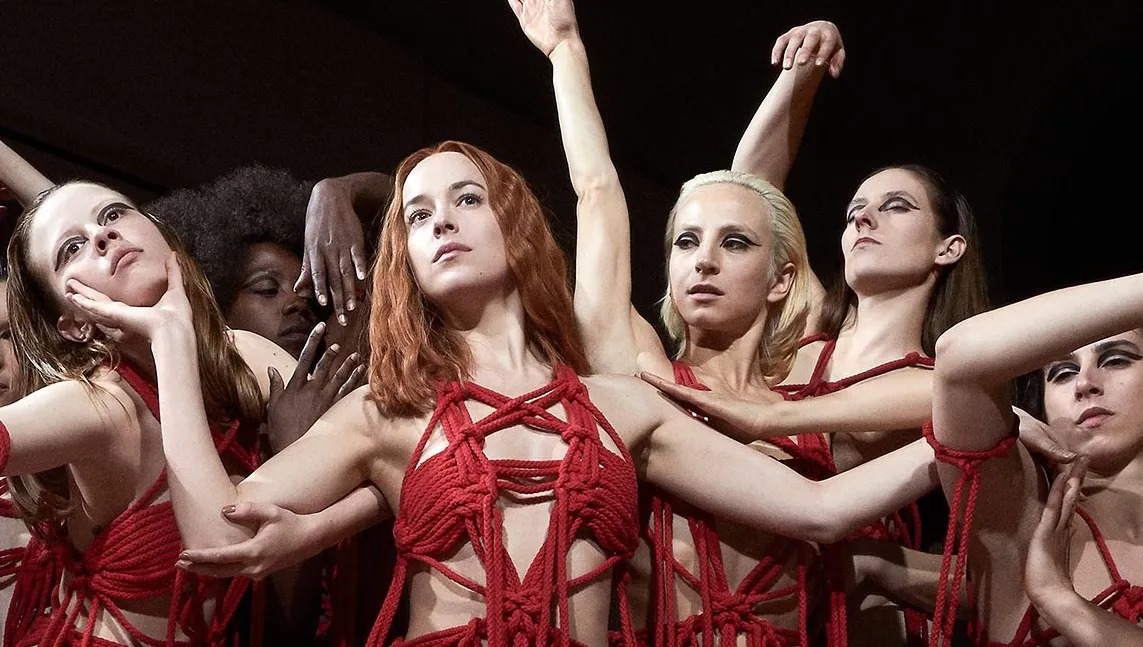 11. The Collector(2009)
Originally conceived as a "Saw" prequel, "The Collector" evolved into a completely original movie that subverts the conventions of the home invasion subgenre. The narrative's protagonist defies the norm, presenting the traditionally perceived "villain" as the central character. The clash between good and evil takes center stage as "The Collector" unfolds its gripping tale. Drawing inspiration from the "Saw" franchise, the movie incorporates intricate Rube Goldberg-style contraptions, delivering the anticipated blood and gore synonymous with the Best Horror Movies Hollywood genre. For those with a taste for the macabre, "The Collector" is an enticing choice.
As the revelation of The Collector's intrusion and his deadly traps inside the house dawns upon him, the scheme unravels disastrously. Arkin finds himself compelled to save the very family he initially intended to rob. With The Collector's sinister agenda to annihilate the entire family and abduct the sole survivor set in motion, Arkin is thrust into a perilous race against time. In the realm of the Best horror movies Hollywood boasts, "The Collector" stands as a distinctive and riveting entry, free from the clichés of the "one-dimensional antagonist" trope and offering a thrilling narrative that captivates from start to finish.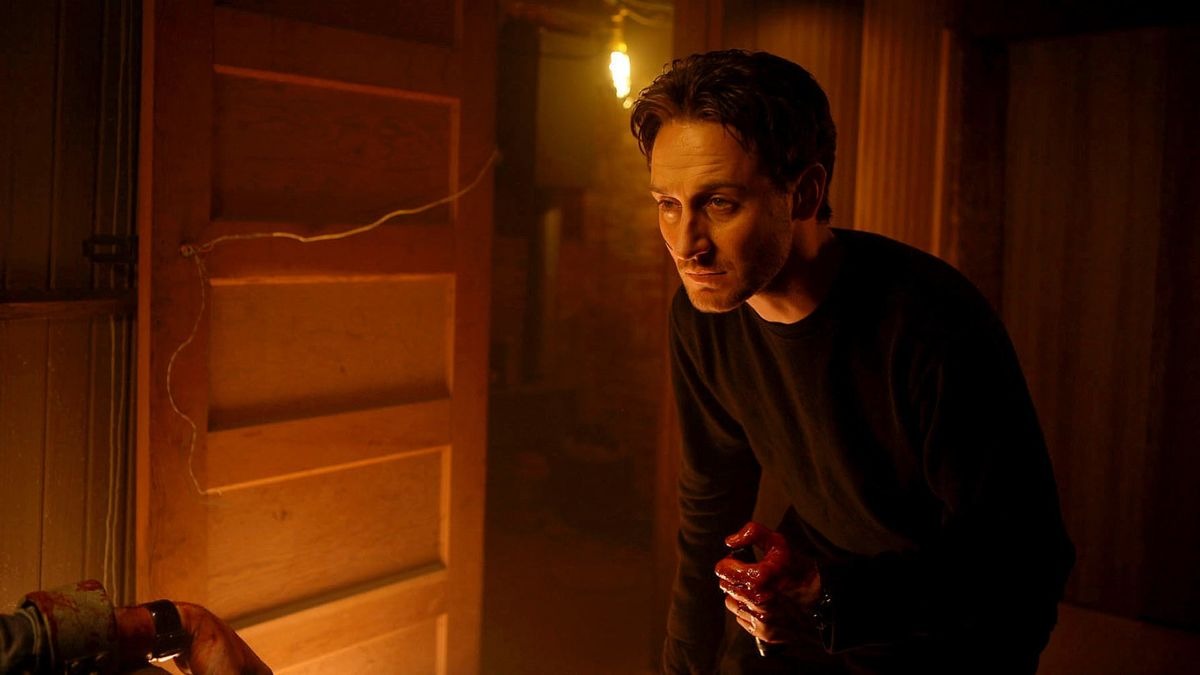 Also Read- Pawan Singh Drops Kashi Mein Shiv Shankar Devotional Tune