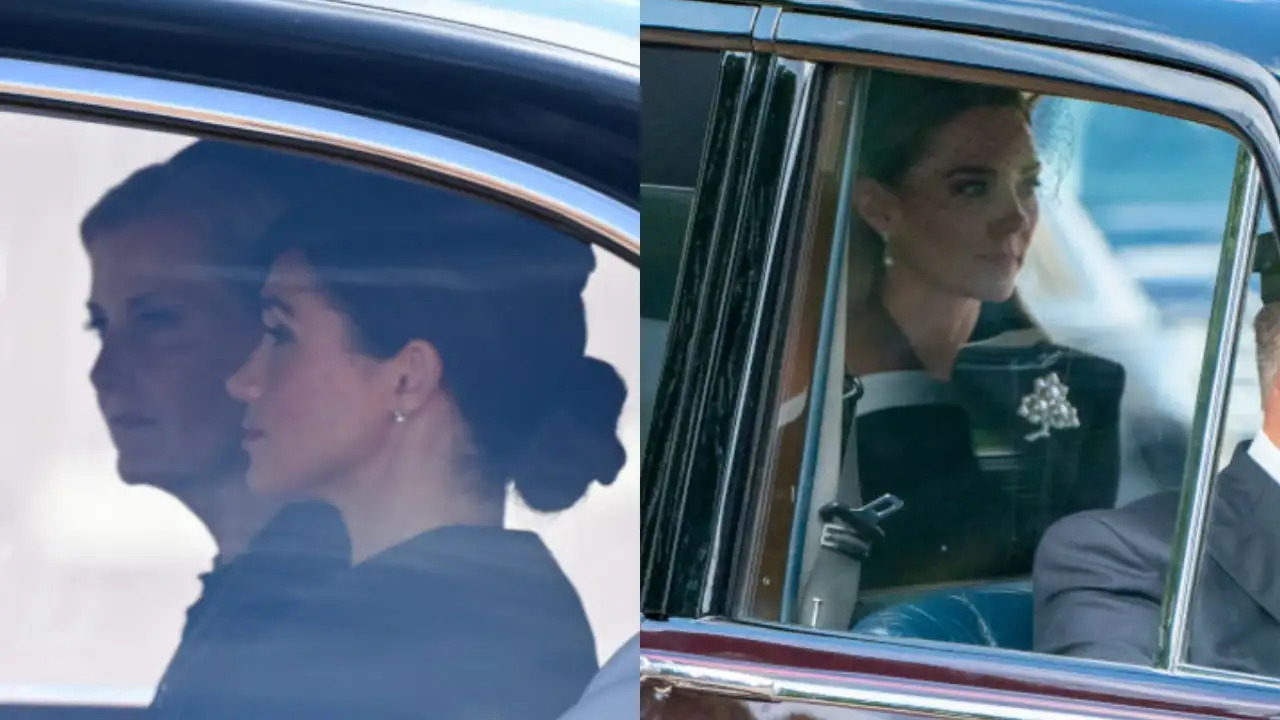 On Wednesday, royalists noticed that Meghan Markle took a different car from Buckingham Palace to Westminster Hall during the late Queen's procession. While the Queen Consort Camilla and the new Princess of Wales Kate Middleton came in one car, Meghan shared space with the Countess of Wessex, Sophie, who is wife to Prince Edward. Meghan's royal rankings were the reason behind this demarcation, per Page Six.
After quitting the royal family and moving to the US, Meghan Markle and Prince Harry surrendered their high ranks and adopted their new titles the Duke and Duchess of Sussex. This distinction in rank, led to Meghan having to travel in a different car than Kate and Camilla. While Meghan had to obey the rules of the royal rankings, her husband Prince Harry also had to go by the book.
Although Harry did join and walked beside his brother William the new Prince of Wales during the procession for the late Queen's coffin on the streets of Buckingham Palace, he had to avoid wearing his military uniform which was worn by the upper-ranking royals including Prince William, King Charles III, Princess Anne, Prince Andrew and Prince Edward as they walked behind the Queen's casket.
Meanwhile, Meghan and Harry once again gained some keen traction as they decided to hold each other's hands while coming out of Westminster Hall which aggravated some royalists who thought that their PDA was unnecessary and rude. Though there were also those who defended the couple for just being humans and supporting each other during a time of immense stress and pain.
Also Read: Meghan Markle REVEALS Son Archie's Nursery Caught Fire During 2019 South Africa Tour