After Salman Khan, Hrithik Roshan and Alia Bhatt, the Kapoor sisters- Sonam and Rhea Kapoor have also joined the bandwagon of celebrities with their own fashion brands. Sonam Kapoor is the country's official fashion Queen. Her quirky unique looks are much discussed be it at the red carpet or any events or at the airport. Sonam calls Rhea her style guru and country's fashion icon is finally launching her own label with sister Rhea which is called as 'Rheson', amalgamation of their names Rhea and Sonam.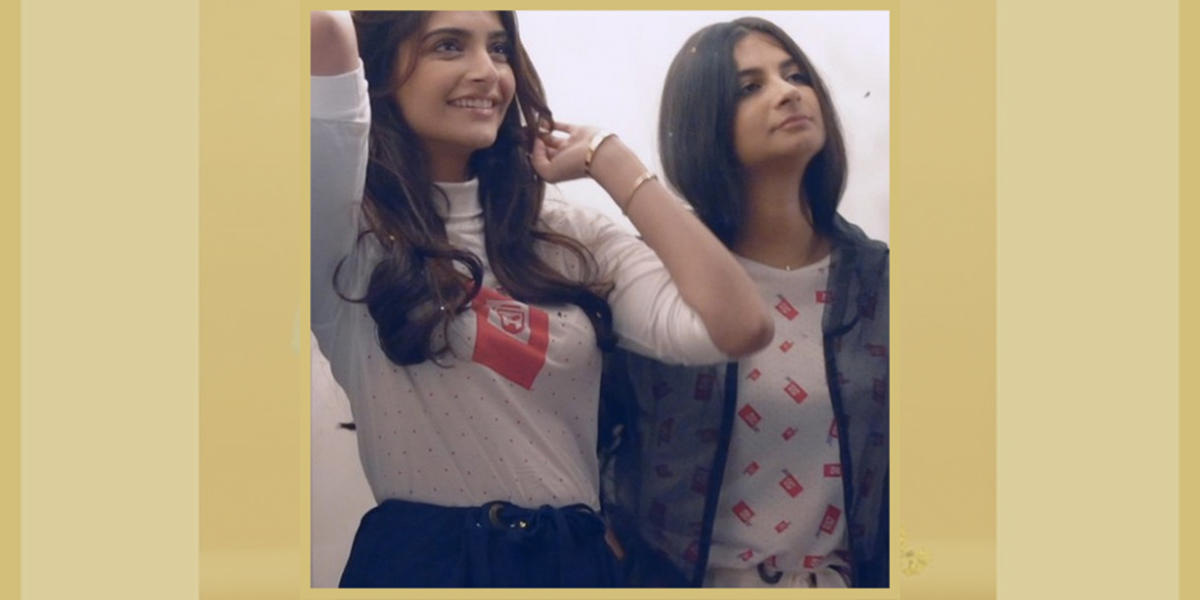 'Rheson' is a high street fashion brand which is getting launched today and will be available in all Shoppers Stop outlets all over the country. The brand stands for a fashion clothing line which makes women feel embraced by fashion, instead of being intimidated by it. Sonam and Rhea had been working on it for years. Sonam had a lot to offers as the face of a clothing brand. There are so many girls who follow Sonam's fashion sense on social media. Therefore, they did not want to put her name to any of the clothing brand. The sisters wanted to work on something which is owned by them and had their personal touch at every level. Finally the sisters decided to come up with their own fashion brand which will offer worldwide shipping so that girls all over the world can adorn their brand.
Rheson is not limited to clothing; the first collection also promises bucket bags, backpacks and mini bags. The bags are leather free as Sonam supports vegan and leather-free principles in life. They have kept the pricing of the label at a very reasonable price and the collection will start at a price of Rs.400 and will go up to Rs.4000. The label will be designed by both of them with a group of designers working under them and they plan to roll out 40-50 new pieces every couple of weeks.
The sisters have been promoting their line of label on their social media accounts and the fans could not wait for its official launch. The high-street fashion brand is specially crafted for the young consumers and girls will be able to buy some super stylish clothes.
Much before an official announcement was made, daddy Anil Kapoor's seemed quite proud of the achievement of his daughters and he tweeted, "My two geniuses & their creative minds have been cooking up a storm! Big reveal on #May12th! @RheaKapoor @sonamakapoor @WeAreRheson". Indeed the country is taken up by storm with this new label of clothing being launched and specially the B-Town celebs. Alia Bhatt was seen sporting the 'Rheson' jacket at the much talked Justin Bieber's concert in Mumbai on 10th May, 2017. Other actresses are tweeting and praising their work.
Rheson will appeal to female customers between the age group of 18-35 and will also be available online at www.shoppersstop.com.