Pollywood queen Neeru Bajwa and diamond star Gurnam Bhullar are on their first cruise together: "Kokka" is just two weeks away from release. Therefore, the filmmakers finally decided to end the suspense and treat the audience to the long-awaited trailer for the film. Yes, you read that right, the trailer for "Kokka" has been prepared and it will be served hot and nice to the audience tomorrow.
This latest update on the movie has been shared by the filmmakers and actors along with the new movie poster. On the one hand, where the news of the trailer excited everyone, on the other hand, the new poster itself caused quite a stir on the internet. The poster shows Neeru Bajwa looking stunningly cool in a hot pink dress, while Gurnam Bhullar looks cool with a sinisterly amused face.
Check out the new poster for "Kokka" starring Neeru Bajwa and Gurnam Bhullar here: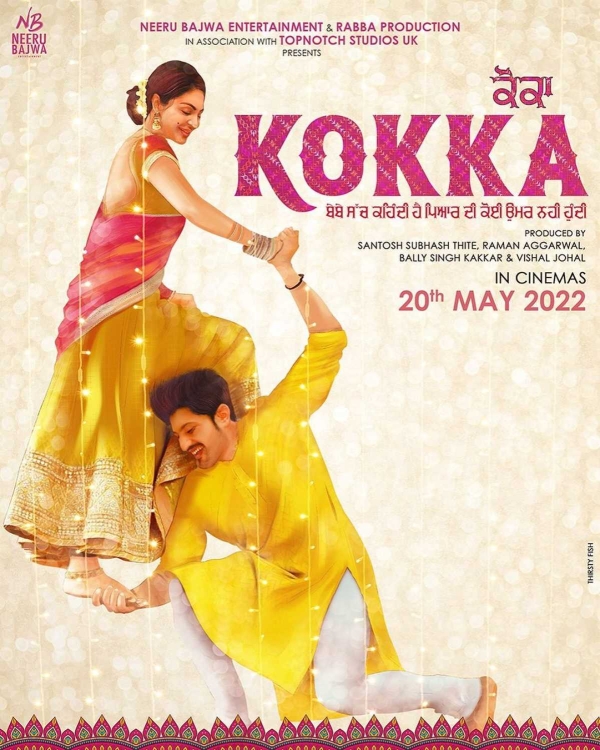 Directed by Santosh Subhah Tithe and Bhanu Thakur, the film is a romantic comedy. With its fun and lively style, the film will highlight the issue of anti-aging in society, which feels that it is acceptable for an older man to fall in love with a younger woman, but not the other way around.
Also Read -
Top 10 Most Sexiest Punjabi Actresses in 2022