Scoring a goal for the country is a dream of every footballer. They aspire to reach the achievement from the day they start playing it. And not only the professional soccer players, even we all dream of playing for our country and score a goal with a majestic kick. But alas, it all remains in our dreams. But that is not the case for the international players. There are a few who have scored tons for their country. But before we dive into that list, let us go back to the history from where it all started.
You Might Also Like: Christiano Ronaldo says he has "never seen anyone better" than himself after winning Ballon d'Or 2017
You Might Also Like: Intercontinental Cup: Learn About Sunil Chhetri's Prowess Both On And Off-Field!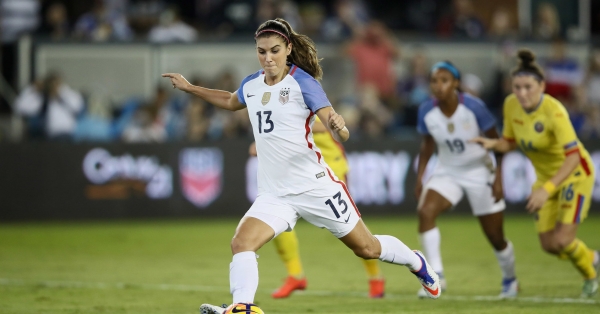 From militants to millionaires, the journey of Soccer
Soccer was known in England as Football which is its birthplace. Probably in the 13th century, it created a ripple in the history of sports what also had a negative impact due to hooliganism. It is said that the lower caste people used to play this game and they brought the viewer and militancy in the field. For this adverse effect, it was banned in England by the authority for a couple of times. But, over the years it underwent, in due course, a sea of changes and has now gained overwhelming popularity and considerable reverence. So now you can say Football or Soccer is a temple of sports.
So, now let us have a look at the famous footballers who have made up their way up to our list of the top 10 international goalscorers of all time. The list goes in ascending order.
Miroslav Klose (Germany) - 71 goals
Accuracy, pace, aerial ability, name it, and this German striker got it all. Within a career of 13 years which starter from the year 2013, Miroslav Klose scored 71 goals in 137 matches with an average of 0.512 goals per game.
Majed Abdullah (Saudi Arabia) - 71 goals
Even though the country didn't make much fame in soccer, but this Saudi Arabian player, Majed Abdullah didn't leave any stone unturned to pin his name in the soccer hall of fame. Within a career of just 17 years, Majed Abdullah played 116 matches in which he scored 71 goals with an average of 0.612 goals per game.
Bashar Abdullah (Kuwait) - 75 goals
Yet another marvellous player from an underdog team who have scored 75 goals within a career of just 11 years in which he appeared in 133 matches. The player has an average of whopping 0.569 goals per matches.
Sandor Kocsis (Hungary) - 75 goals
Even though their ae Hungarian players such as Ferenc Pukas who are considered as the legend, but Sandor Kocsis is the player who has also scored 75 goals in just 68 matches. He has one of the most impressive careers of all time with an average of 1.102 goals per match.
Godfrey Chitalu (Zambia) - 76 goals
At number five, we have the top goal scorer of Zambia of all time, the legend Godfrey Chitalu. With an average of 0.704 goals per match, Chitalu is one of the best African soccer players of his time. He made only 108 international appearances.
If you know soccer, then you will know Pele who is the most legendary player of all time. He scored his first international goal when he was just 16. In just 91 appearances, Pele scored 77 goals within an average of 0.846.
Hussein Saeed (Iraq) - 78 goals
Currently, the president of the Iraq Football Associations, Hussein Saeed have scored 78 goals in just 137 appearances. Within a career of 14-year, Hussein Saeed is one of the all-time top scorers of all time.
Kunishige Kamamoto (Japan) - 80 goals
Kunishige Kamamoto is a legendary player of Japan of all time. He is one of the most lethal strikers of his generation who scored 80 goals in just 84 appearances with an average 0.952 goals per match.
Ferenc Puskas (Hungary) - 84 goals
Puskas was the captain of the legendary era when Hungary ruled the internal soccer league as they remained unbeaten for 31 matches just before the 1954 world cup. Puskas scored 84 goals in just 85 appearances with an average of 0.988 goals per match.
Ali Daei (Iran) - 109 goals
Ali Daei is one of the finest footballers of Iran who is also considered as one of the best Asian strikers of all time. Within a career of just 13 years, the Iranian striker scored 109 goals in just 149 appearances with an average of 0.731 goals per match.
Gradually becoming a favorite among sport enthusiastic, Soccer becomes one of the wealthiest sports. This attracted more and more youths. Time to time, different players, different clubs dominated the fans worldwide. The most famous rivals are Brazil-Argentina in national teams and Barcelona-Real Madrid in clubs.
You Might Also Like: The 5 Reasons Why Lionel Messi is Going To Stay At Barcelona
You Might Also Like: Christiano Ronaldo says he has "never seen anyone better" than himself after winning Ballon d'Or 2017