On a food hunt
Every city is known for various things- its people, its sites, and its atmosphere however; the one thing that lingers on even after your trip is over is the food. Food has the ability to stay in your heart forever; it makes your trip more memorable. Street food is the essence of any city and makes it what it is. Here is a list of some famous street foods all around India.
1. Vada Pav, Mumbai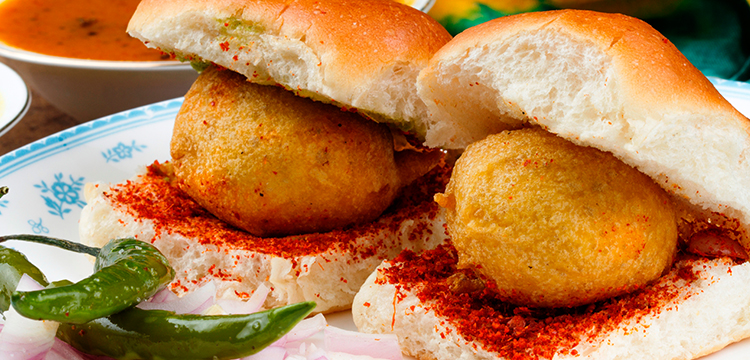 The city where dreams come true, vada pav is the most famous street food there. A fried Aloo tikki pressed between a Pav and smeared with the spiciest chutney makes this a perfect evening snack.
2. Gol Gappe, Delhi
Known by many names in different states, gol gappe in the capital city are the most popular street food. You will see vendors on every street corner selling this spicy yet delicious delicacy.
3. Poha Jalebi, Indore
Everyone has had Jalebi once in their lifetime, but Indore takes it up a notch and serves poha with it. Poha is a savory flaky dish that isn't generally eaten with something like jalebi.
4. Litti Choka, Patna
Don't get confused with the Dal baati of rajasthan, both may look the same but are indeed very different in taste and texture. Litti is made from sattu, grinded gram nut and served with choka made out of potato, brinjal and tomato.
5. Tunday Kebab, Lucknow
Lucknow is the land of Kebabs, but the most famous is hands down the Tunday kebab. Succulent meat cooked to perfection, we are drooling already. Haji Murad Ali, the creator of this authentic cuisine had only one hand and hence the name Tunday.
6. Momos, North East
The most loved Indian street food, momos is native to north east India. Cousin of the delicate dim sum, it has a thicker outer covering which is filled with succulent meat or vegetables. The variations available for this snack are unbelievably good.
My bucket list is ready.