Bollywood marriages are surely something to look at. All the glamour and gala put in one place and who can resist a big fat Indian wedding. But controversy is the second name of Bollywood and it doesn't leave it behind even when it comes to love and marriages. Today, we have for you some of the most scandalous and debated Bollywood marriages which were thoroughly surrounded by controversies. Have a look-
Sridevi and Boney Kapoor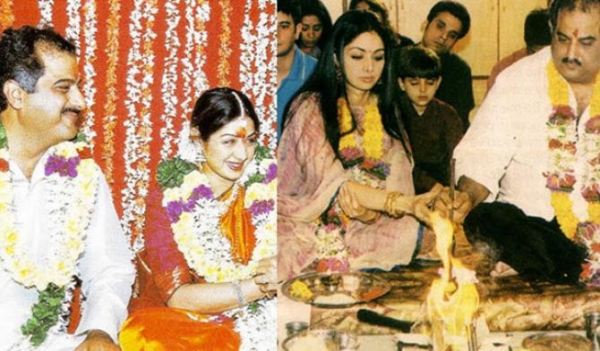 The love story that tops our list is the one that caused an uproar in Bollywood way back. This is because Boney's ex-wife Mona had graciously hosted the Sridevi when she was new to Mumbai. Sridevi even stayed at his house when the city was on high alert in 1993 and ended up getting pregnant with Boney's kid. Mona was completely shocked when she got to know that Sridevi and Boney Kapoor had ended up in each other's back behind her back. The couple eventually got married and hid it for 6 months until making it public. Sridevi was and still is considered as the reason which broke off the 13 years long marriage of Boney Kapoor and Mona Kapoor. Their marriage was one of the most controversial marriages of Bollywood.
Hema Malini and Dharmendra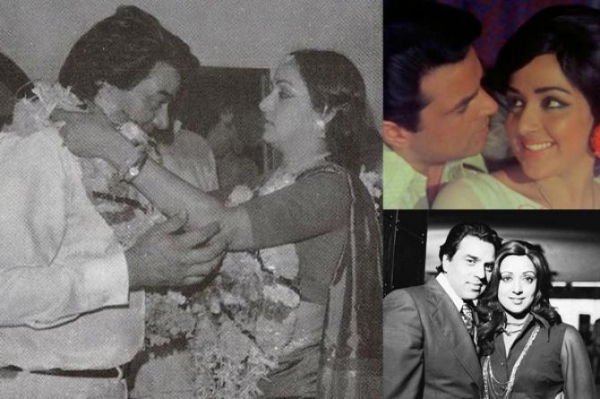 Our south "Indian Dreamgirl" also had to face enormous challenges whilst marrying the love of her life Dharmendra. Some were due to the regional differences, that is Hema from being South and Dharmendra being a Punjabi. Other than that Dharmendra's existing marriage and two kids from the first marriage were also a major obstacle in their marriage. This did not go well, particularly with Hema Malini's father who did not approve of this marriage. Therefore, Hema decided to marry her love after the sad demise of her father and both of them adopted Islam and having a secret 'Nikaah' as Dharmendra's wife had refused to divorce him.
Amrita Singh and Saif Ali Khan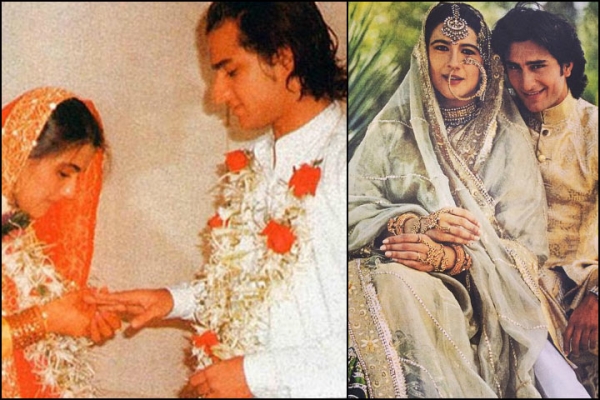 Amrita and Saif's love story began when the Saif had gone to a party over her house. The duo eventually fell in love after boozing up a little and decided to tie the knot later in 1993. The couple has a lot of religious differences and also a major age gap as Amrita was 13 years elder to Saif. Amrita gave up her career when it was at its peak and decided to become a homemaker and the duo became parents to Sara and Ibrahim. But their marriage did not last forever as the couple eventually split up in 2004, after approximately 10 years of their marriage.
Bipasha Basu and Karan Singh Grover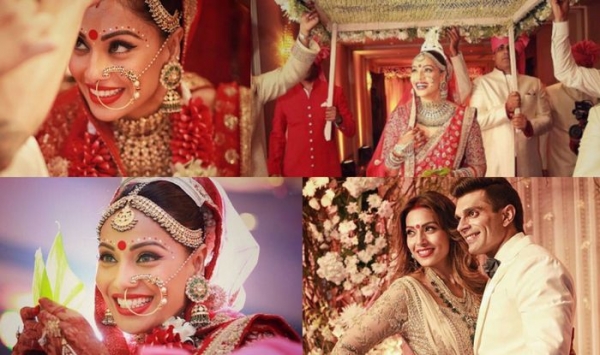 This specific marriage also had its own hashtag which was #monkeylove. Their marriage was also the center of many memes and internet jokes. Karan Singh Grover, the groom was famous for his numerous love affairs and also his previous two marriages to Shraddha Nigam, which lasted even less than a year, and then his Dil Mil Gaye co-star Jennifer Winget which also ended in a little less than two years. Salman Khan was also rooting up for their marriage as he said, "I hope Bipasha and Karan's pair will last and that's important."
Nargis and Sunil Dutt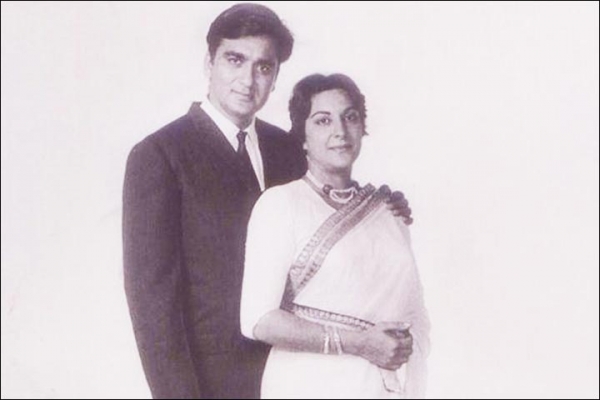 Even today, inter-caste marriages are a big taboo by some. Nargis and Sunil Dutt's marriage took place during the post-partition era! Imagine the ruckus it must have created. Nargis, who was upset with her very painful break up from Raj Kapoor found solace in Sunil Dutt's arms. Their love grew stronger especially when he saved her life when the sets accidentally caught fire. After the incident, Nargis wrote in her personal diary, "If it were not for him, perhaps I would have ended my life. For I alone know the turmoil that was going through me. 'I want you to live,' he (Sunil Dutt) said and I felt I had to live."
Rani Mukerji and Aditya Chopra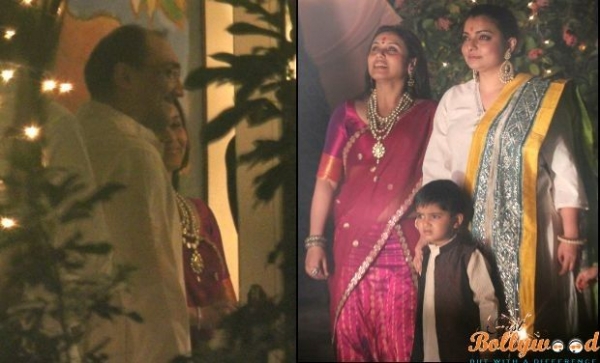 Being Yash Chopra's good luck charm, Rani Mukherjee eventually fell in love with his son Aditya Chopra. Their marriage shocked everyone in 2014 as the couple very secretly tied the knot. Many even considered it to be just a rumor. It only became official when Yash Raj studios officially revealed about their marriage in a statement which said, "We are happy to announce that Mr. Aditya Chopra and Ms. Rani Mukerji got married last night on April 21, in Italy. The wedding was a very small intimate affair with very close family and friends".
Shahid Kapoor and Mira Rajput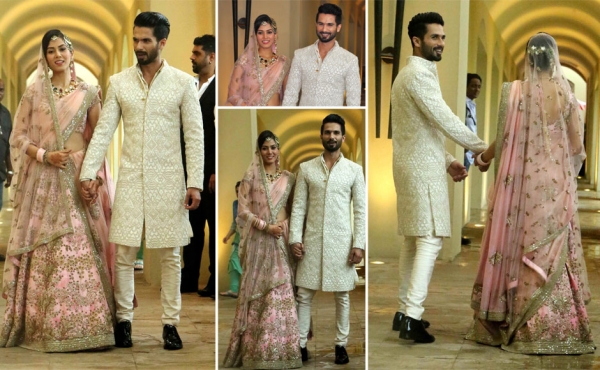 After numerous love affairs, Shahid Kapoor finally found love in the girl chosen by his family. Mira Rajput, who was an outsider to the industry was chosen by Shahid's family and the two fell in love soon enough. Shahid's parents selected Mira for him from their religious community and the rest is history. The couple's social media and PDA are enough to know that the couple is madly in love with one another. The couple's marriage was in the news not just because Mira was an outsider but also because they had an age-gap of an eye-popping 13 years! The couple now have an adorable baby girl 'Misha' who will soon turn one and in a recent interview, Shahid told the media they are planning for a second baby soon!
Stay tuned for more gossip and Bollywood updates!