We asked beauty maven Shahnaz Husain and celebrity hairstylist Asgar Saboo for top tips
The dust and grime of summer have given way to the dampness of monsoon. Dandruff, an oily scalp and brittle hair are just two of the issues that crop up in this otherwise romantic season. Hair turns limp because of the humidity from the atmosphere and sweat from your scalp. Monsoon doesn't spare straight hair either, making it dull.
We got the best people in the beauty biz to tell you how to maintain your crowning glory in the downpour – Shahnaz Husain and Asgar Saboo.
1. Indulge in marigold rinsing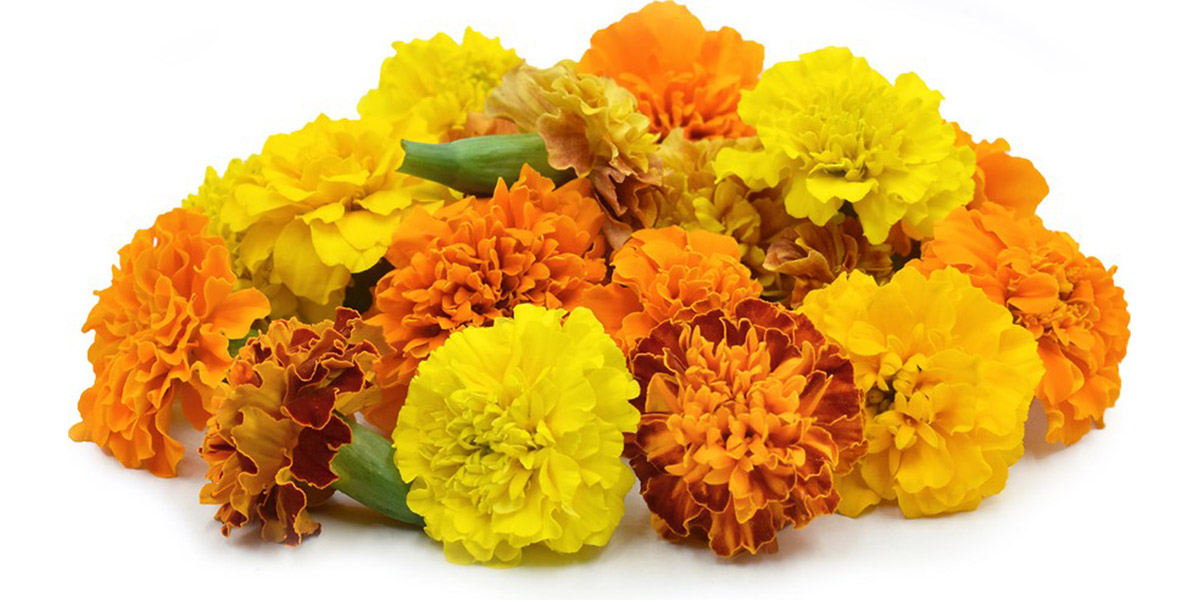 Rinse your hair strands with gainda phool in the rain. Use marigold flowers to prepare a rinse for extra body and shine. Take a dozen marigold flowers and dry them by the window. Boil the dried flowers in three cups of water. Switch off the gas and leave the water to cool for an hour. Strain and use as a rinse after shampooing.
2. Hot oil therapy for dandruff
Have you noticed how your scalp gets oily in monsoon but the hair remains dry and lifeless? Dandruff scales tend to stick to the scalp in monsoon along with oil and sweat from the unpredictable weather. Hair styling products clog the pores of the scalp and worsen the condition. Do hot oil therapy to combat dreaded dandruff.
Hot oil therapy:
a) Gently heat til (sesame seed) oil in a bowl.
b) Use a cotton swab dipped in the warm oil to dislodge dandruff flakes.
c) Dip a bath towel in hot water, squeeze and wrap it around your head.
d) Leave on for 5 minutes only.
e) Repeat steps c and d three more times so the scalp absorbs the oil fully.
f) When you wake up the next morning, squeeze the juice of one lemon and rub gently onto your scalp.
g) Leave it on for 20 minutes and then shampoo.
3. Use a mild herbal shampoo
If you have oily hair, you will need to shampoo more often than usual. Use a mild herbal-based shampoo that has the goodness of natural ingredients like amla, reetha, shikakai, lemon. For more body and less grease, apply egg whites 15 minutes before shampooing. Use lemon juice in your final rinse for pH balance.
4. Aloe vera gel
Massage aloe vera gel into your hair and leave it overnight. It is useful to treat dandruff and split ends and keeps your scalp from itching. Aloe vera gel reduces hair bacteria and promotes hair growth.
5. Fragrant rinse for smelly hair
Dandruff and dampness can make your hair smelly. To avoid being called a smelly cat, take a bottle of rose water and a lemon with you into the bathroom when you shower. After shampooing, squeeze the juice of the lemon and half a cup of rose water to a jug of water. Pour this fragrant rinse over your hair and let it soak before towel drying.
6. Neem therapy
Neem is a natural wonder to relieve itching and scalp infection. Boil two handfuls of dry neem leaves in water. Let the liquid cool overnight. Strain the liquid and use as a hair rinse. It is useful in dandruff. You can also apply a paste of soaked neem leaves to your scalp as a pack for half an hour.
Asgar's tips for monsoon maintenance:
Hair strands are weakest when they are wet. So never comb hair when it's wet. Air dry your hair and only then use a wide-toothed comb.
Don't use flat iron and avoid the hot setting on your hair dryer.
Don't tie your hair into a tight pony or plait unless you want to get tangled up.
An anti-frizz hair serum will keep your hair moisturised and free of frizz.