A-listers and supermodels are literally putting their best foot forward for the world's press
The best way to kick out rivals on the most acclaimed red carpet in the world? Boldly flash your best leg in a thigh-high (or higher) gown. The opulent Cannes 2017 red carpet witnessed the fashionable stars in risqué evening gowns all too keen to show off their sexy legs in the best light.
It's a peculiar pose to master. Angelina Jolie paved the way with her famous right leg pose at the 2012 Oscars. The trick is to flash one leg for the world to see while leaving the other completely hidden, giving the impression that you are out on a limb.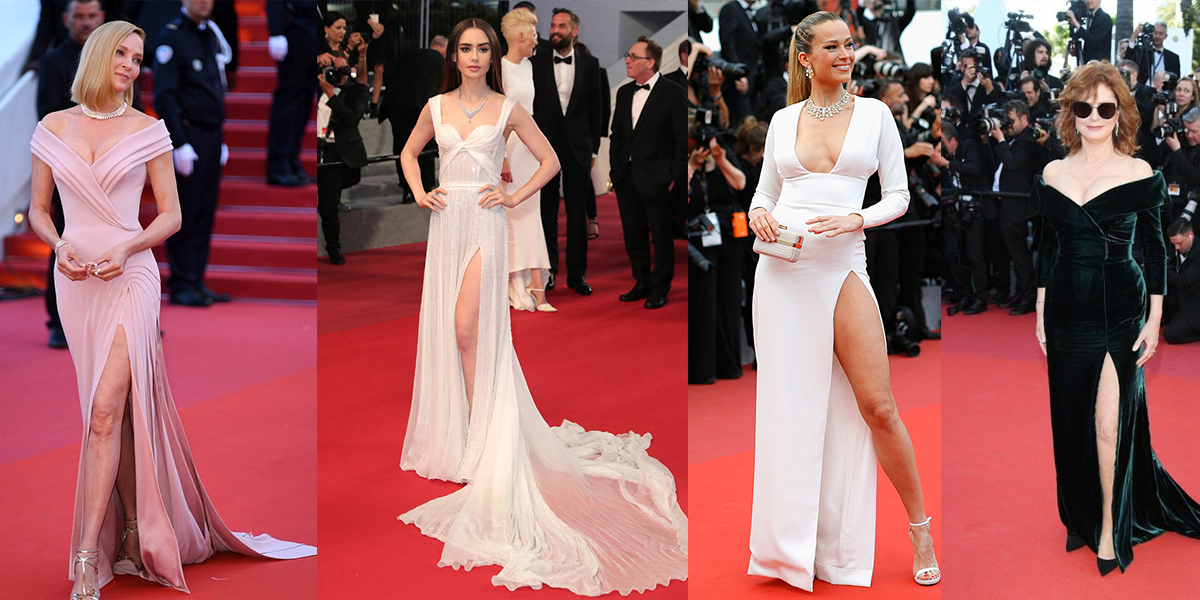 Model Bella Hadid flaunted her sexy pins in a pink silk Alexandre Vauthier frock. Uma Thurman's legs in her Bardot-inspired gown made her years younger than her 47 years. You could see how toned model Petra Nemcova's legs are in her gown, which barely missed a wardrobe malfunction. Susan Sarandon was unlike any 70-year-old in her revealing gown while Emily Ratajkowski's Simona Barbieri gown showed off her beautifully smooth legs. Eva Herzigova looked anything like a 44-year-old that she reportedly is in her gold Roberto Cavalli outfit. Rihanna was a daring Disney Princess in a blue dress that revealed her innerwear, with a lot of leg of course. Phil Collins' daughter Lily Collins wore a white lace dress with a lot of train and enough room for leg. Michelle Williams' Louis Vuitton number showed her porcelain skin pins.
If you're planning on showing leg...
Get a good wax (ask the salon to include a bikini wax) the day before
Use body foundation to avoid the camera from catching any cellulite and unsightly blemishes
Wear heels that you're comfortable in. You don't want to trip in that sultry gown and make a mess of your big entrance
Extreme confidence is key