Bollywood stars make the tricky trend easy for you to follow
From hipster Aditya Roy Kapur to lumbersexual Arjun Kapoor to boy-man Ranbir Kapoor who consistently reinvents his denim attire, there is no dearth of double denim looks to take a leaf out of.
1. Skater style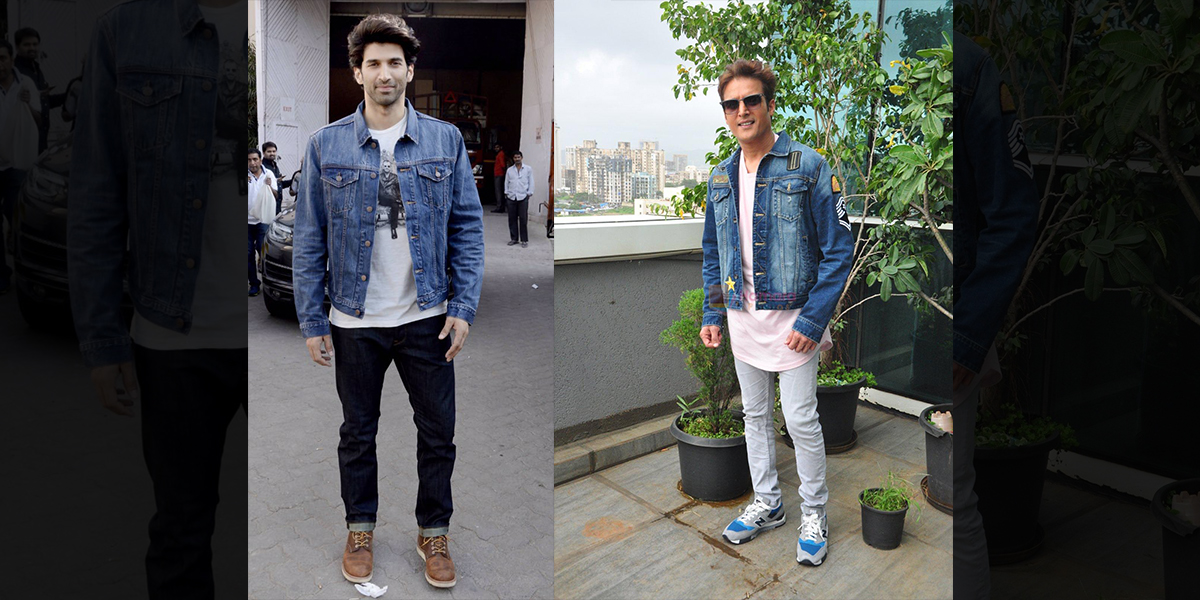 This style has trickled down from skateboarders and BMX bike riders who prefer skinny jeans because their stretchy material allows them movement and flexibility. If you are on the younger side of 30, do denim on denim the Aditya Roy Kapur way – skinny jeans and a cropped jacket with a white T-shirt and sporty keds. Men in their thirties would do well to keep the tee longer.
2. Brawny in blazer
Shah Rukh Khan just schooled us in how to make an entrance in double denim for semi-formal occasions. His cool blue shades match the blue of his jeans and the overshirt he wears over a white vest and under a corduroy denim jacket. The blue of his wristwatch matches the overall colour story, yet he looks understated and commands attention. Saif Ali Khan does a funky version of this look by teaming his denims with a graphic print vest. Gentlemanly both.
3. The lumbersexual
If you'd rather be a man's man and let your ruggedness shine without apology, do the lumbersexual version of denim-on-denim. Find the roughest-looking stonewashed denim jacket and matching jeans and do like Sushant Singh Rajput. And let your backpack and shoes be canvas a la Arjun Kapoor. Or simply show off your toned body in a two-sizes-small denim shirt and straight-fit jeans; don't forget the Ajay Singham Devgn-style aviators when you step out in the sun.
4. Sporty vibe
Making girls go weak in the knees and feeling comfortable is all in a day's work for Hrithik Roshan and Shahid Kapoor. Whether you accessorise with a baseball cap or geeky glasses, don't forget the baddest pair of sports shoes money can buy.
5. Colour stay
When in doubt, bring some colour into your outfit. And we don't mean black and dark brown. Worn with a simple denim shirt, corduroys and skinnies in beige, green, mustard yellow and maroon are suitable for an evening with the boys. Go all out like Ayushmann Khurrana in electric green pants and a denim blazer or keep it subtle as Akshay Kumar does. The rainbow is your playground.
Done right, double denim is a trend that will have people do a double take for all the right reasons.