In Bollywood, there are many director-actor jodis which when come together give splendid results to the viewers. Salman Khan - Kabir Khan, Ranveer Singh - Sanjay Leela Bhansali, Shahrukh Khan - Yash Chopra are perfect examples to this and now we have another actor director duo added to this list -Shahid Kapoor and Sanjay Leela Bhansali.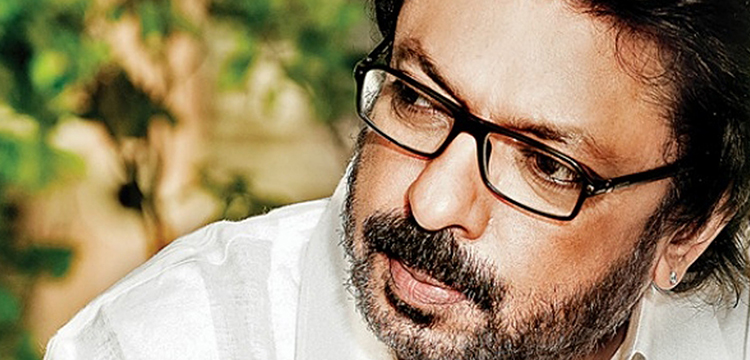 Shahid Kapoor is currently working for Sanjay Leela Bhansali's magnum opus 'Padmavati' and is playing the one of the lead roles in the film along with Ranveer Singh and Deepika Padukone. It looks like that Shahid has already impressed the meticulous filmmaker, as the former has already in talks with the director's productions for their next film. Sanjay is known for his bonding with his actors during the course of his film. He has worked twice with Salman Khan, it is his third film with Ranveer Singh and Deepika Padukone and now it is Shahid's turn to work again with the veteran director.
The said film will be a light-hearted rom-com with a lot of dancing. Said an insider, "It is the kind of film Shahid should be doing. It's what his fans want to see him in. It is a light-hearted rom-com with a lot of dancing. It's the kind of film that his audiences have always loved. He has heard the script and liked it. He is getting a final narration and soon after, he might sign it. SLB is producing the film, and it will be directed by a new director."
The source further added, "The film is titled Tuesdays And Fridays. It's the kind of film Shahid needs after a taxing film like 'Rangoon'. He has wanted to do a commercial film that connects with the masses and the classes, unlike 'Shaandaar', which was too nice and didn't connect with anyone. Shahid is returning to this genre after a long break. He has been trying to woo back audience. And this is the space that has always worked for him."
Even Shahid mentioned during his recent twitter chat with his fans that he wants to do a dance film post 'Padmavati' as he has done enough of serious cinema and wants to take a break from it. Reports say that Vicky Kaushal who has been signed by SLB Productions for three films deal was first approached for this film. The female lead is yet to be decided. However, the newbie Kiara Advani is a strong contender for the same.
It will be good to see Shahid returning to this genre of light hearted movies after a string of serious films. We are sure his fans would love to watch him burn the dance floor once again!