If we ask you to name one actor who can make you laugh as well as cry with his flawless acting, an actor who can handle comedy and pathos with the same ease, we are sure the first name that will strike your mind is of veteran actor Anupam Kher. Born on 7 March 1955 in Shimla, Anupam Kher is a Kashmiri Pandit. Anupam is been in the industry for almost 35 years and has appeared in over 500 films and numerous plays. He has showcased his talent with the plethora of roles by being a villain, hero and a comedian. Anupam is presently enjoying his stint as a writer, a teacher at his acting school and a motivational speaker which has earned him an ever growing circle of fans and admirers.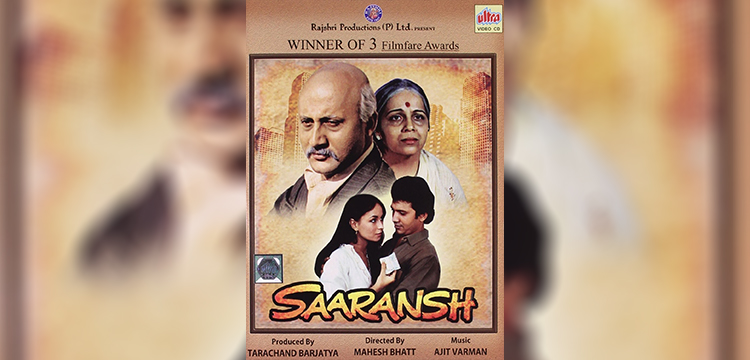 Anupam Kher made his debut in the industry in the year 1982 with the film 'Aagman'. But it was in 1984 when his film 'Saaransh' brought him the desired recognition as an actor. In this film, Anuapm played a retired middle class Maharashtrian man who has lost his son. He was just 28 years old when he played the role of an old man. It was challenging but Anupam accepted it and turned it into history.
In the year 1986 his role as 'Doctor Dang' in the movie 'Karma' is till date considered being one of the most iconic villains in Hindi film industry. By this time Anupam had arrived. In 1989 he won his first National Award for his film 'Daddy' where he played the role of an alcoholic father who is trying to reconnect with his teenage daughter. It was in the year 1991 when people saw his different shade in the movie 'Lamhe' where he showcased his humorous side. He won his first Filmfare award in the 'Best Comedian' category. Kher currently holds the record for winning five times in this category. Besides Bollywood, he has also worked in British, Chinese and American films as well.
Besides film, we have also seen Anupam trying his luck out in television. He has worked in shows like 'Say Na Something To Anupam Uncle', 'Sawaal Dus Crore Ka', 'The Anupam Kher Show – Kucch Bhi Ho Sakta Hai'. He also started a new film production company called 'Karol Bagh Production' along with his friend and actor Satish Kaushik. He ventured into directing with the film 'Om Jai Jagdish.'
Anupam Kher is married to Kirron Kher and has a step son Sikander Kher, who is also an actor. Anupam Kher is an actor who has garnered critical as well as commercial success and has never looked back since the time he has entered the industry. The versatile actor manages his acting school 'Actor Prepares' that has branches in Mumbai, Chandigarh, Ahmedabad and Britain.
We wish Anupam Kher a very Happy Birthday.