Designer who gave new definition to ethnic, traditional Fashion
Every Indian girl dreams of owning Sabyasachi Attire in her closet. Such is the magnificence of this noted Indian Fashion Designer who hails from the city of joy, Kolkata in India. Born on 23rd February, 1974 to a middle class Bengali family, little did his parents know that his childhood love for handicrafts would turn him into one of the most acclaimed fashion designer all over the world.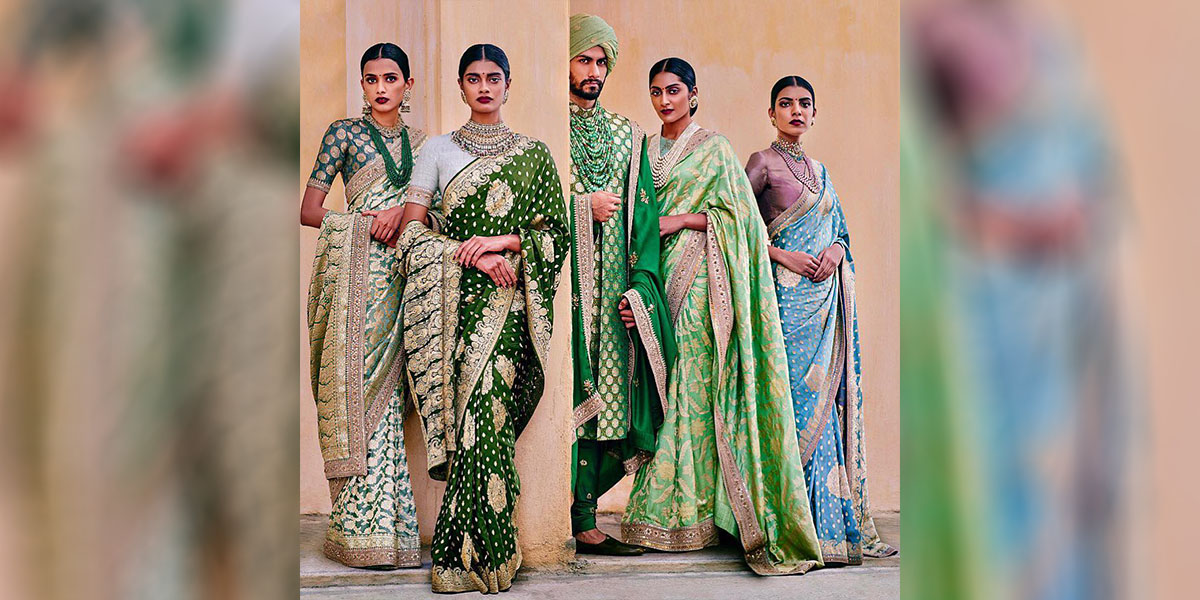 A regular piece of garment is when you put a piece of cloth with a few threads but it is said when you merge the international style with ethnic panache, you get a Sabyasachi Attire. The designer who truly believes that clothes are an extension of one's intellect decided at the age of 12 that he wanted to be a designer in life. When he was in the 12th grade he designed his first sari. Since then the use of unusual fabrics, fusion of styles, patch-work in vibrant colours, evoke images of ancient and medieval ages is the trademark of his work.
After selling his books to get admission in NIFT (National Institute of fashion Technology), he graduated from NIFT in the summer of 1999 with three major awards to his name. Soon after his graduation, he started his label 'Sabyasachi' which started as a small company of three people and ever since the label has been ruling the fashion world. Currently, brand 'Sabyasachi' is one of the leading brands in contemporary fashion.
Sabysachi's first recognition came in 2001, when he won the 'Most Outstanding Young Designers of India' award from the Femina British Council. Today, apart from being known as one of the fashion virtuosos of the nation, Mukherjee is also a valued part of the Associate Designer Members of Fashion Design Council of India and the youngest board member of the National Museum of Indian Cinema.
His debut at the Indian Fashion Week was in the year 2002 where he was named as the Future of Indian Fashion. Not just India, in 2003 he debuted on the International platform via the 'Grand Winner Award' at the New Asia Fashion Week in Singapore.He established himself as a great designer with Indian tradition that he was the only fashion designer from India who was invited to showcase his collection at the Milan Fashion Week in 2004. His collections were widely accepted in London and other foreign states.
Impressed by his art work, Sabyasachi Mukherjee was requested to display his collections at the Oxford University Annual black tie charity dinner fashion show. Although he designs for A-list stars for the film festivals and red carpets, he still maintains a fine distance from designing costumes for the movies, mostly. When comes to Hindi movies, he chooses to work with some of his special people. He had designed for many movies in the past like 'Guzaarish', 'No one killed Jessica', 'Paa', 'Raavan', 'Laga Chunari Me Daag', 'English Vinglish' and many others.
Sabyasachi's design philosophy is very simple and clear - "An International styling with an Indian soul". Here is wishing the talented designer many more creative years ahead!