No one has the energy to go on forever. A time comes even in our favorite sportsmen's lives when they have to give up on their favorite sports. 2017 saw an end to some of famous sports legends that may not step on the field now but they will forever rule our hearts. Have a look at the list given below.
USAIN BOLT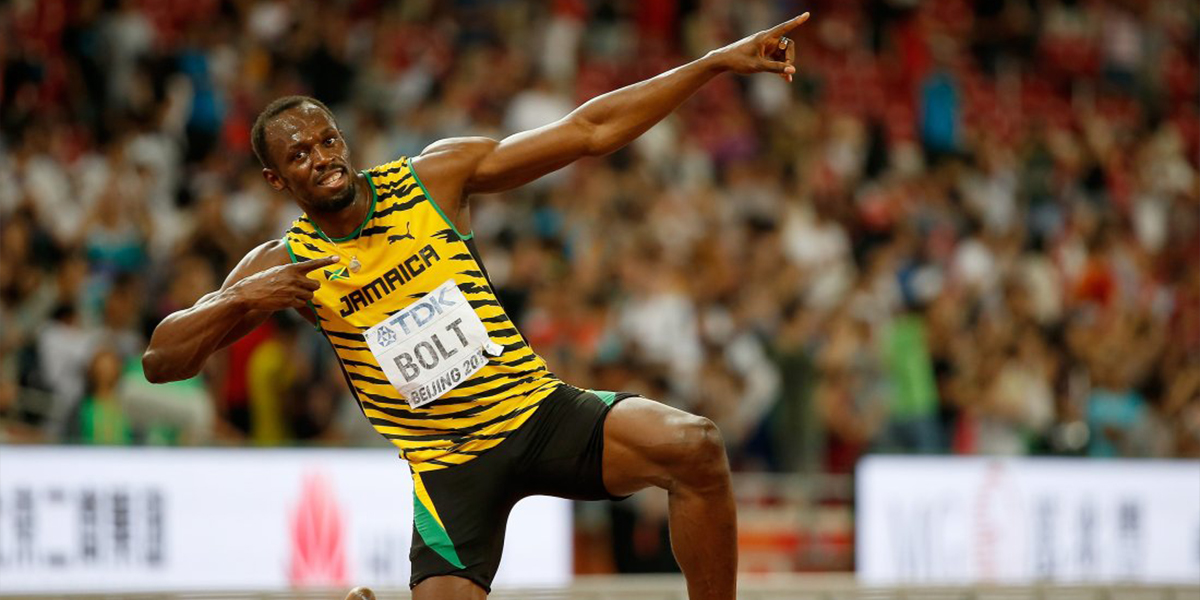 Literally, the sprinter who runs with a lightning fast speed, Usain Bolt took his retirement in August 2017. The Jamaican was the fastest man in the world in both 100m and 200m and boasts of an 8-time Olympic Championship by then end of 2016 Rio games. Although in his last farewell race at the IAAF World Championships he got a bronze in 100m, he will always be an absolute favorite.
ANDREA PIRLO
Andrea Pirlo the midfield maestro at the age of 38 took his retirement. Pirlo was one of the greatest players and showed his mettle when he was in the AC Milan and laded it with trophies. He also has the world cup 2006 title under his name when he played for Italy. He has also won six Scudetto crowns, two Coppa Italia titles and two Champions League triumphs. Later in 2015 he shifted to the United States and spent three seasons with the New York City FC.
MARTINA HINGIS
Five-time Grand Slam singles champion Martina Hingis announced her retirement in the year 2017 for the third time and for good. She has won 13 women's doubles and seven mixed doubles titles at the majors and is certainly one of the best players of this era. She was for 209 weeks as the singles world No.1. She said in her retirement speech in Singapore that "The years that followed have been some of the most rewarding years of my life, both personally and professionally, but I believe the time has come for me to retire, which I will be doing after my last match here in Singapore."
XABI ALONSO
Xabi Alonso started his career in the year 2000 from Real Sociedad. He then joined Liverpool Football Club and helped them win the Champion's League (Treble). After this, he joined Real Madrid and helped them in winning the La Liga title and another UCL trophy during his 5-year term with them. He also won the Bundesliga twice after joining the German club Bayern Munich. "Lived it. Loved it. Farewell beautiful game." Alonso said on twitter whilst announcing his retirement.
FRANCESCO TOTTI
The Roma lifter announced his retirement this year. Although it is not a total retirement as he has joined Roma's technical board. In an interview he said,
"It's a fantastic feeling. I always wanted to end my career having only worn one shirt -the Roma one - and I think I earned it." The player had been around for 25 years.
FRANK LAMPARD
Frank took his retirement this year in February 2017 after going through suggestions and options whether to continue his career or not. He posted a picture on Instagram which he captioned "I'm immensely proud of the trophies I've won, of representing my country over 100 times and of scoring more than 300 career goals." He intends to coach while working as a pundit for sky sports.
PHILIPP LAHM
Another sports legend, Lahm took his retirement this year. The player started his career with Stuttgart on loan and later ended up being one of the best players in Bayern Munich. He won the Bundesliga 7 times and won the Champions League title winner. He said in an interview, "My leadership style is in the way I give my best every day, in every training session and every match. I believe I can do this until the end of the season but not beyond then. It is clear to me I will stop,"
Stay tuned for more!