From celebrities to politicians all have sparked controversies and meaning-less storms with their foot-in-the-mouth comments. These 7 comments by Indian politicians will show you the need for more educated and knowledgeable people in Indian politics. Have a look-
Boys will be boys, they commit mistakes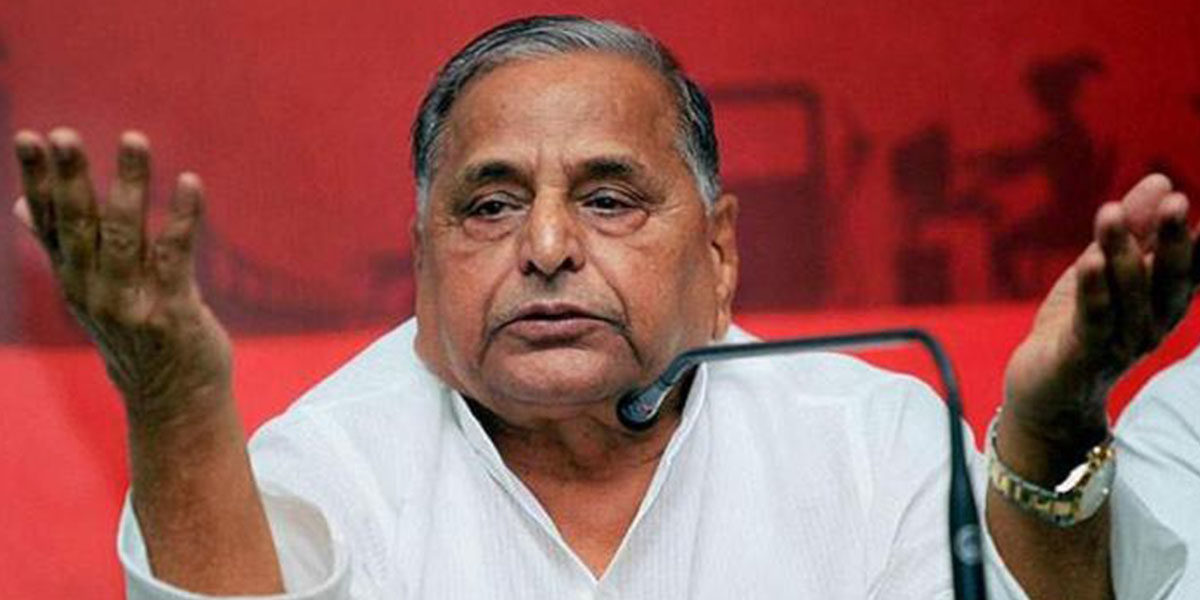 This statement was given by ex-Samajwadi Party leader Mulayam Singh Yadav while opposing the death penalty given to three boys for a gang rape case. He said, "boys will be boys, they commit mistakes." He even blamed girls for getting too friendly with guys and "asking for it"
We have black people all around us
A controversy was sparked when BJP's former Rajya Sabha member and president of the India-Africa Parliamentary Friendship Group -- Tarun Vijay called south Indians black in a statement where he said "If we were racist, why would we have all the entire South (India) which is… you know Tamil Nadu, you know Karnataka and Andhra… why do we live with them? We have black people all around us,"
If women dress provocatively, then rapes are not under the control of the police
In 2011, Dinesh Reddy, former police chief of Andhra Pradesh blamed "women for dressing up provocatively" that cause rape. He said, "Now, wealth has increased, corporate styles have seeped into the villages bringing in liquor and other cosmopolitan cultures. These modern women are more vulnerable to rapes. When you are taking food which gives good josh (energy), you tend to be more naughty as time passes. I am giving you down-to-earth facts. Rapes are not under the control of the police. Even the villagers from coastal Andhra are wearing salwar-kameez (as against traditional dress). All these things provoke."
Sau tunch maal
Congress general secretary Digvijaya Singh passed a comment about Rahul Gandhi's aide Meenakshi Natrajan, party MP from Mandsaur as "desirable object". In the statement he said,
"Gandhiwadi hain, saral hain, imaandar hain. Sabke paas jaati hain, gaon gaon jaati hain. Rajneetigyon ko thodi si baat me pata chal jaata hai ki kaun farzi hai, kaun sahi hai. Main purana jauhri hoon, ye 100% tunch maal hai."
Rape by 2 men, not gang rape
Karnataka's then Home Minister K J George in a statement said that rape by 2 men should not be termed as gang rape. This statement was made in response to the South East Bengaluru rape case where a 22-year old BPO employee was returning late from work, that is, around 10 pm, when she was raped by a tempo driver and his helper.
Rapes linked to rising population
In the year 2013, West Bengal Chief Minister Mamata Banerjee said in Kolkata that the high number of rapes is directly proportional to rising population. She said,
"You say rape incidents are on the rise. But the population is also swelling. Is the population in the state the same as it was during the tenure of (the state's second chief minister) BC Roy? There are more cars now. Shopping malls are increasing. Young boys and girls are becoming more modern"
I will send my boys and they will rape people
Actor and TMC MP Tapas Pal was caught on camera when he was agitated by the opposition and during a speech in Choumaha village in West Bengal said
"If anyone from the opposition or their wives and sisters are here, then listen up, if anyone of your people touches anyone from TMC I will destroy you, I will not spare them. I will send my boys and they will rape people."