As soon as people start earning good generally their first step is towards a lavish lifestyle. Our celebrities are known for their luxurious lifestyle along with style and glamour and some of them are even famous for their lavish homes. Here is a list of top 7 houses owns by B-town stars which surely live up to the hype-
SHAH RUKH KHAN - 200 crores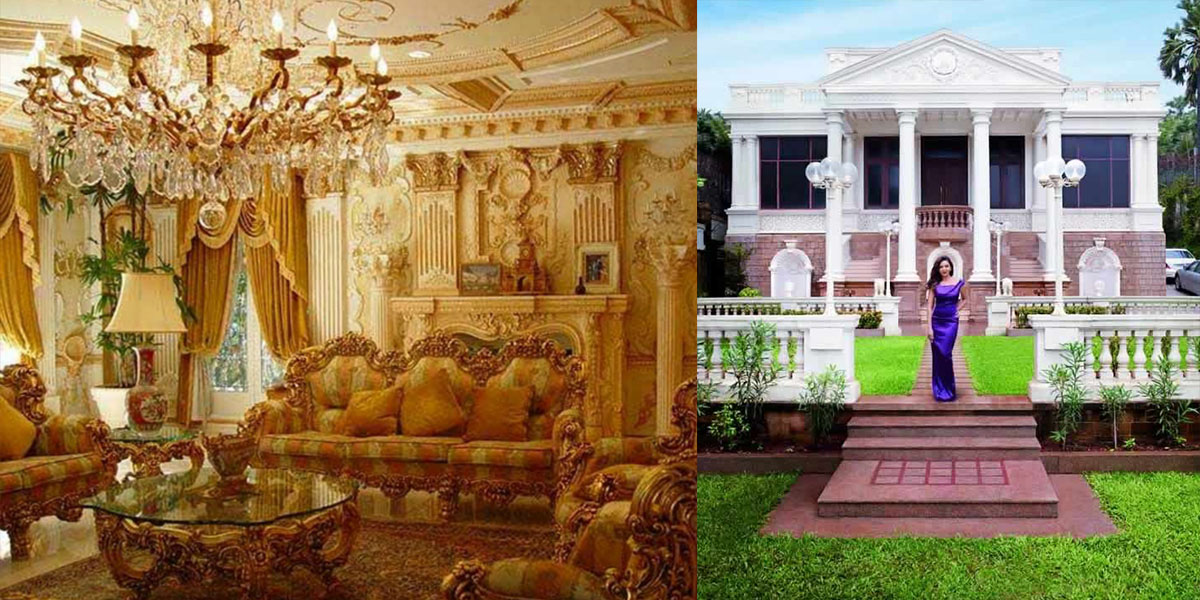 The king of Bollywood surely knows how to live in style. His luxurious house is named 'Mannat'. The house is a 6-storey exorbitant bungalow has a mini theatre, gym, swimming pool, basement parking and a huge library. The worth of this sea facing beauty on Carter road, Mumbai has a net worth of approximately 200 crores. The house has been declared a heritage site which means it can never be demolished.
AMITABH BACHCHAN - 112 crores
Probably one of the greatest stars of Bollywood, Amitabh Bachchan owns 5 houses in Mumbai but the star along with his family lives in a huge bungalow near Juhu called 'Jalsa'. The house is of approximately 112 crores but did you know this house was not purchased by the great actor himself? It was a gift to him from the Bollywood director Ramesh Sippy for Amitabh's fabulous acting in the movie Satte pe Satta in the year 1982.
SHILPA SHETTY - 100 crores
Married to the business tycoon Raj Kundra, Shilpa Shetty has a beautiful house called 'Kinara' near Juhu, Mumbai. The couple recently started living in the mansion when they moved back from London. The interior of this beautiful house was done by Shilpa herself and has hand-picked items from all around the world. The estimated cost of this house is give or take 100 crores.
SALMAN KHAN - 16 crores
Our Bollywood "Tiger" lives in a 1 BHK apartment on Carter road! Yes, you heard that right but this lavish 1 BHK sea facing apartment costs a whooping of 16 crores! Salman lives in Galaxy Apartments on the ground floor in Mumbai. The house supposedly has beautiful interiors and is a perfect house for an aristocrat.
JOHN ABRAHAM - 75 crores
John Abraham's duplex penthouse was designed by his brother and father. It is the perfect combination of luxury and nature. The house has a stunning view of the Arabian sea visible from almost every room of this house. Although reconstructed the house has not lost it originality and remains as glamorous as the actor himself. The cost of this house is approximately 75 crores.
AMIR KHAN - 60 crores
Amir Khan was living in a rented apartment for a long time. His rent was 10 lacs per month and reportedly the actor has purchased the same house. Little is known about his apartment just like his private life. The cost of this apartment was 60 crores. the sea facing flat is on Carter road, Freeda apartments in Mumbai.
REKHA - 100 crores
Veteran actress and now a Rajya Sabha member Rekha owns a huge bungalow near SRK and Salman's house. The sea facing bungalow is guarded by high bamboo towers so no one can get a sneak peek of what is happening inside her house. The net worth of her house is unknown but we are sure it is nowhere below 100 crores.
Stunning houses, right? Stay tuned for more such B-town related gossips and facts!