She is not a Khan, but she is definitely nothing less than any of the Khans ruling the industry. Vidya Balan has given a new horizon to the women centric films in the Hindi Film Industry. Without size zero body and sexy legs, Vidya definitely know how to rule the industry as with each performance she has left the viewers spellbound. Though she had to face a lot of struggle to enter the industry but when she came, she definitely came here to survive and today she is amongst the ruling actresses of our commercial cinema.
We would like to celebrate her Birthday in a special way by bringing to you the five powerful roles portrayed by her on screen which have been marked in the history of Indian Cinema.
PARINEETA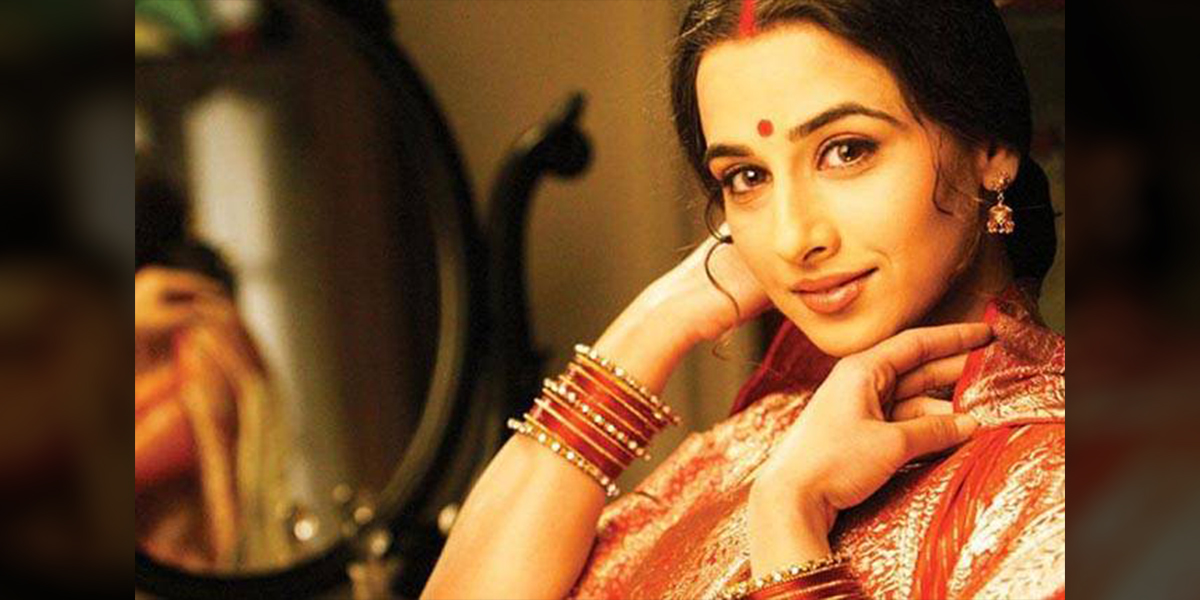 If we talk about debuts, this is definitely the best debuts of recent times. Vidya Balan made her debut with Pradeep Sarkar's film 'Parineeta' and she proved that she is an effortless actress who can speak volumes with her eyes. With her amazing acting abilities, she wooed everyone. Her portrayal of 'Lalita' garnered her appreciation from all over.
ISHQIYA
Her role of 'Krishna' as a seductress who made two men Khalujaan and Babban dance to her tunes was well accepted and loved by everyone. Vidya played the role of a manipulative woman who is raw and fierce. This performance of hers clearly showed that she whatever role given to her and also she knows how to own it.
KAHAANI
After leaving the audience awestruck with her roles of 'Lalita' and 'Krishna', came another powerful role of a pregnant woman looking for her missing husband. Vidya played the role of 'Vidya Bagchi' in this mystery thriller and she carried herself so effortlessly in this film and proved her finesse and mettle. She proved with this film that actresses don't need a Khan to make their films super hit.
THE DIRTY PICTURE
Entertainment! Entertainment! Entertainment! - Vidya said this dialogue in the film and with it she bagged the title of the biggest entertainer of the Hindi film industry. She had to put on 12 Kgs. for this role. She portrayed the role of Silk Smitha on screen and her fearless performance won her the National Award.
TUMHARI SULLU
This one is her latest film in which she plays the role of simple housewife 'Sulochana' who dreams of becoming a working woman and one day she lands herself at a radio station after winning some deal. She becomes a radio jockey who with her sensual voice answers the calls at the night show. Vidya once again gave the confidence to the audience that she can carry the whole film on her shoulders.
We wish many more thrilling roles for this wonderful actress in future, on her birthday.