Everyone knows about Shashi Tharoor's excellent orating skills. Apart from being a politician, he is also a very learned and well-read man who has written 16 best selling fictional and non-fictional novels. Keeping in mind his affection for big words like rodomontade, Amul made him the center of its recent tropical. It showed how people need to decrypt his words with a dictionary as soon as posts some Parliamentarian tweet. Amul added a witty tagline with the tweet which said "Tharooraurus anyone?"
The dig was that the creative directors at Amul tried to amalgamate thesaurus with Tharoor- which indicated how people need a dictionary to understand what he speaks.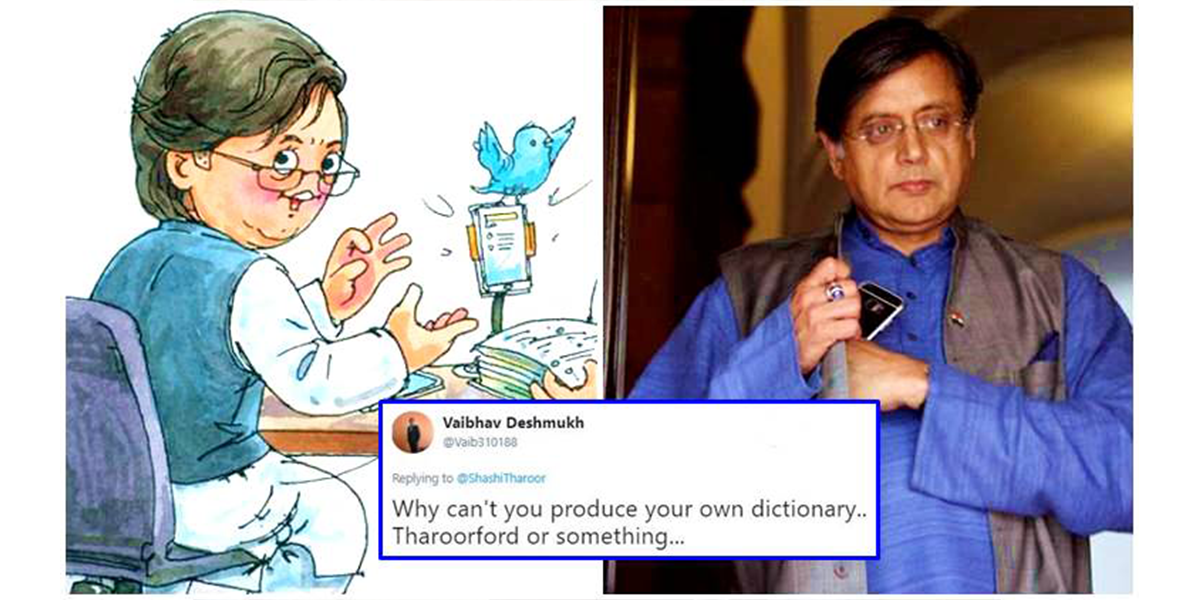 No sooner did people start saluting to Amul's creativity than the Kerala MP took the spotlight back to himself when he replied to the cartoon saying that he was "butterly honored" but that was not it, as what he wrote beyond that brought back his thunder. He replied with such honor while keeping his love for huge words intact that he actually felt like- a Tharoorosaurus Rex. He tweeted on December 16,
"Butterly honored. But I feel like a Tharoorosaurus Rex, an ancient creature soon to be extinct, snuffed out in a cloud of incomprehension,"
Tharoor, gave the situation a whole new angle as he merged Tyrannosaurus Rex from the dinosaur family to his name and more than this he was immensely felt proud of it. People all over could not get over this and started appreciating the politician's commendable wit and humor.
Some of the tweets praising him were,
"Ha HA! This is thoroughly enjoyable! A refreshing change from the otherwise, polarized political disquisition! " -
@chockalingam_Ra
"Why can't you produce your own dictionary.. Tharoorford or something... " -
@vaib310188
And this tweet which was in reference to his last famous tweet
"@ShashiTharoor Sir u r responsible 4 creating that cloud of incomprehension!! :P :P with a farrago of incomprehensible tharoorous/ tharoortionary!!" –
@simi_ag
So what do you lot think about Tharoor's reply and Amul's creativity? Let us know in the comment section down below!