Winter is advancing on us, ladies. Soon, the brisk autumn mornings will be a distant memory, and we'll be reaching for ankle boots over open-toe slides. How'd that happen so fast? Having to choose between fashion and warmth is a winter wardrobe dilemma that plagues us every. single. morning. Dressing for below 30 degrees is hard enough as it is, but needing to look polished on top of it? Sometimes it's just asking too much.
For the lazy girl that sleeps in all of us, we came up with fashion formulas that prove fashion and warmth aren't mutually exclusive. We see the changing of the seasons as a new opportunity where you can have a re-think about what you want your winter fashion vibes to be. To help you prepare your winter style, we've rounded up five of the biggest new season trends, so you can start your shopping list early. You might've seen a few of these pop up throughout the last few months, but they're only going to gain further traction from here, so jump on board before it's too late.
Play with BLACK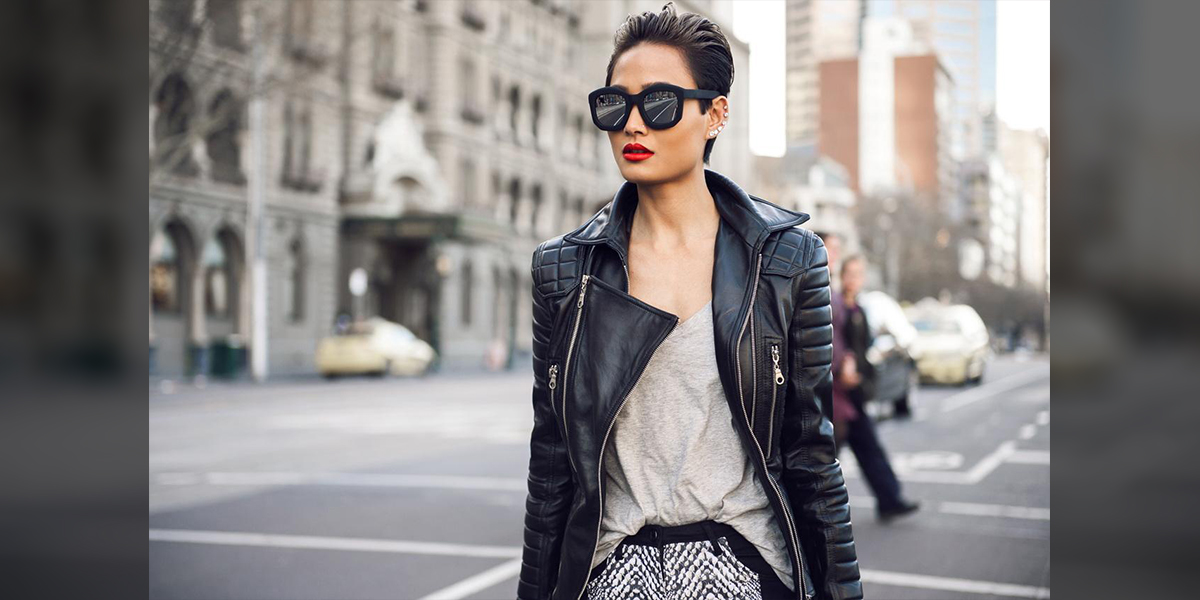 In winter of 2017, play with the colour black. You can get cheapest leather winter wear in markets of Karol Bagh and Inder lok. You can also visit Sarojini to add some grace in your black.
Pair a black leather jacket with black shades and you are 'oh so sexy' for the winter look.
Kashmiri patterns are never out of fall fashion
On matte black inner wear colorful pashmina shawls to create an Indo western look. Merge it with boots probably, brown in color. It's that time of year when the weather turns crisp and a chill echoes through the air — and when shawls is so in. If you're still getting by in a wind breaker and calling it a day, then it's high time to turn to a new option to keep you warm. The right shawl is like icing on the cake; it brings handsome flavor to a casual look or covers up a tailored suit with an added layer of style. It creates a beautiful and graceful look for any casual winter day.
Winter ethnics
Try wearing subtle colored ethnics that you can get for INR 1000 or less in Chandni Chauk for a regular day at work.
Coats and Boots
What is the best thing about winters, definitely coats and boots. Pair a dark colored over coat on brown colored boots with tight skinny jeans. If you're the type to avoid wearing tights whenever you can (guilty), make sure the length of your dress overlaps the height of your boot to prevent any skin exposure. Winterize a sleeveless dress with a turtleneck, and throw on a cute tweed jacket over for good measure. Your look of the day is ready.
Ponchuuuuus !
Ponchus look as cute as they sound on winters. Easy and trendy to wear Phonchus you can get easily in Sarojini just for INR 100. Pair them with open hair and light earrings and you ready.