Hindi films might have not witnessed much success this year as per their regular standards and the number of box office hits were also less. But B-town has not disappointed us in giving blockbuster music that has ruled the parties all over. Year 2017 gave us many songs that were played on loops, be it their catchy beats, smooth melodies or some absolute sublime rehashes. As the year is coming to an end, we bring you the top 5 songs which deserve to be on your play list. Here is the compiled list:
1. 'Laila main Laila' from 'Raees'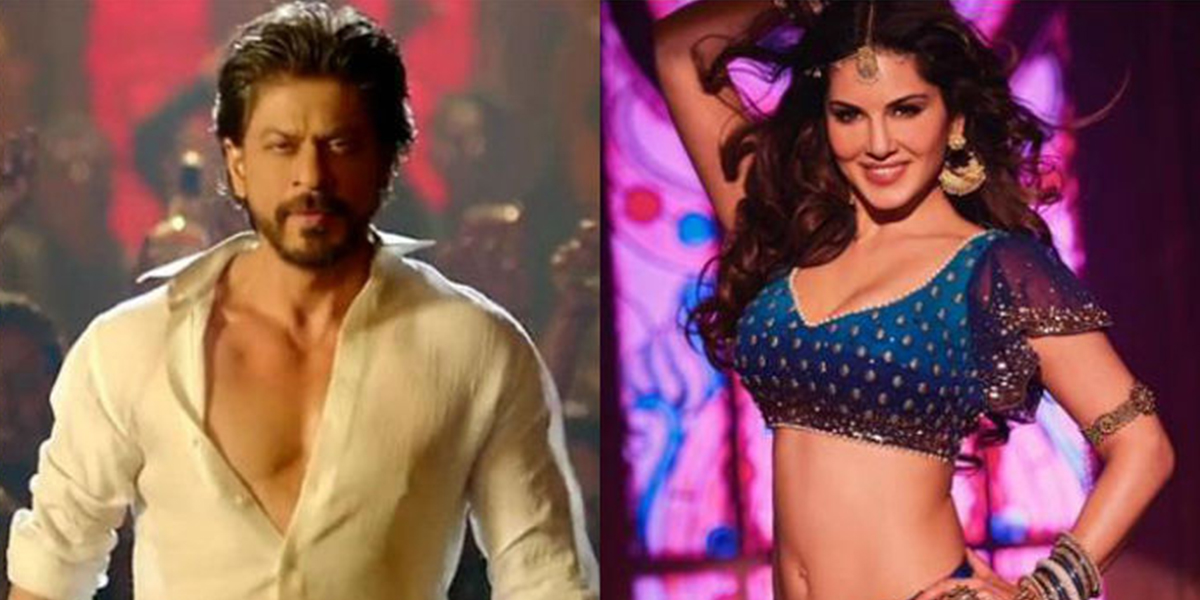 Recreated & Produced By: Ram Sampath
Singer: Pawni Pandey
Sunny Leone was a stunning addition to this rehash of the original song from 'Qurbaani'- 'Laila Main Laila' is one of the biggest hit of 2017. Listening to this fabulous track will make you remember the veteran on-screen character Zeenat Aman. This 'Laila' is administering hearts with her dhinchak moves in this track. The melody is in each gathering playlist and how can we ignore King Khan's presence, in spite of the fact that he isn't dancing still won many hearts with his intense looks.
2. 'Tamma Tamma' from 'Badrinath ki Dulhaniya'
Singer: Badshah, Bappi Lahiri, Anuradha Paudwal
This melody is a redone rendition of 1990 film Thanedaar's well known tune 'Tamma Loge' and here's the best part - even in 2017, the tune will still hypnotize you. Bappi Lahiri and Badshah combining together is a treat to ears. To put it plainly, 'Tamma' Again is as marvelous as its antecedent. The tune's rule movement and snake steps will not disappoint you. Be it any place you just cannot skip 'Tamma Tamma'.
3. 'Tu cheez badi' from 'Machine'
Composed By: Viju shah, Anand Bakshi
Singer: Udit Narayan, Neha Kakkar
The foot-tapping number that gets the crowd grooving instantly is till date the favorite of many from 90's generation and this remake is nothing less than the original one from the movie "Mohra". The music video received 1082520 views, 17507 thumbs up in just 24 hours. This status gave the clear indication that even now the song can have the magic on listeners. The tune overflows a type of freshness as far as music and it denotes the comeback of Udit Narayan.
4. 'Chalti Hai Kya 9 Se 12' from 'Judwa 2'
Composed By: Anu Malik
Singer: Dev Negi & Neha Kakkar
The next song in our list is none other than Anu Malik's marvelous creation "Chalti hai kya 9-12". Not only the song is a remake but the entire movie is a remake of Salman khan's 'Judwaa', and the film makers have done complete justice in order to match the standards of the old "Chalti hai kya 9-12". Varun Dhawan is among the best artists we have today. Indeed, he is enchanting. Jacqueline does what she is relied upon. Taapsee Pannu additionally shows up in the tune, all glam up. No party playlist can disregard this song.
5. 'Ghoomar' from 'Padmavati'
Composed By: Sanjay Leela Bhansali
Singer: Swaroop Khan, Shreya Ghoshal
Any list is incomplete without a song from Sanjay Leela Bhansali's film. Though 'Ghoomar' is not a party track but the popularity it gained among the audience is magnificent. Be it Deepika's costume, Be it fancy sets, Be it the magical melody that Bhansali creates, it's the whole production which makes it grand. The moment this song was launched it left the people spellbounded. Far from the furious vitality that Sanjay Leela Bhansali and Deepika stirred up for 'Nagada' in 'Raam-Leela' or the richness of 'Mastani' from 'Bajirao Mastani', Padmavati's 'Ghoomar' is illustrious in its treatment.
It was a tough job to pick just 5 songs from entire year but these songs have an extra edge from the others, that's why these are our top 5 blockbusters of 2017 that you can't miss.