Festivals have been a large part of our Indian culture for thousands of years. The festival of light, the festival of colour and much more have been part of our ethnic diversity and now the Delhi/NCR have been infected with the food festivals that focus on filling your bellies with scrumptious food and chilled frothy bear. From chilled vibes to trying out new cuisines Food Festivals are getting bigger and better. Here are some of the reasons why this the new hype in town.
1. Day Time Play Time: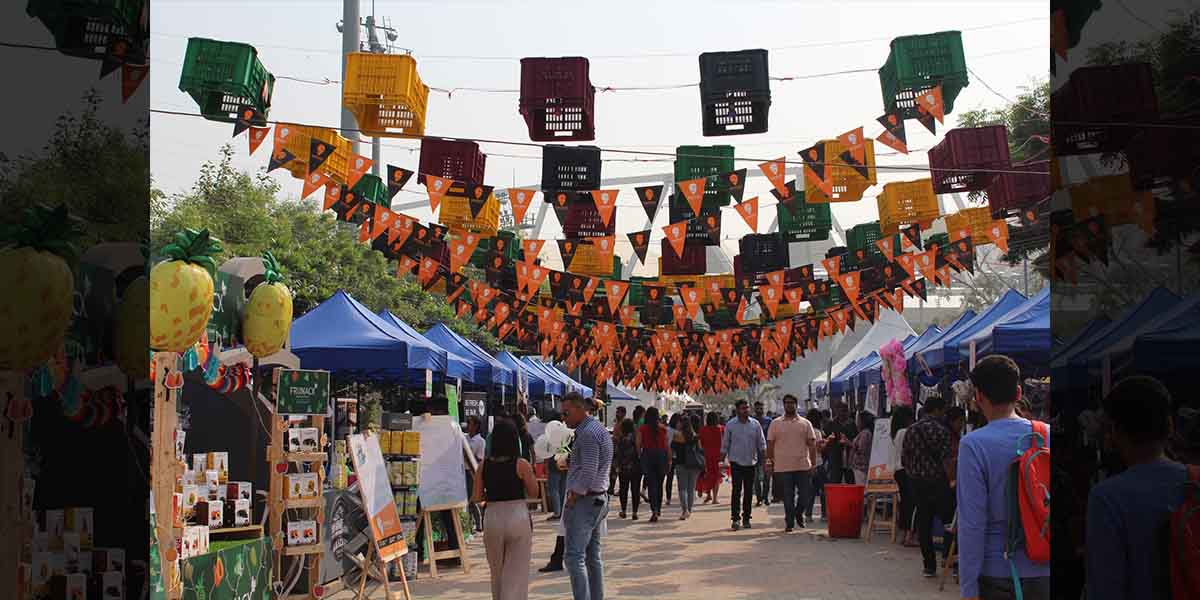 Having a place to in the day time is just as good as night time pubbing and clubbing . College students who have a 10pm curfew seems to be the one enjoying this kind of festival because it provides us with the booze and music in broad daylight without making it a boring picnic like event . It's a kind of a modern Kumbh Mela with your favourite buddies and food stalls instead of rides.
2. Foodie Paradise:
Some these festivals are food theme based and the whole area is set up with food counters based on common dish or recipe with their own tweaking as a main attraction for their food stalls. This, for a foodie is a dream come true, having a full festival stalls of savouries and delicious new dishes for tasting. All at one place and new recipes being promoted as a part of the food festival campaign. Socially being able to enjoy with your friends and have your favourite dishes at the same time!
3. Social Media Love:
All the trendy things in your city always have the eyes of the social media platforms until it becomes viral. Nowadays being a part of something fashionable and trendy gives your social media likes and follows a big boost and everyone loves that, don't they? Making it one of the things to look forward to as it only makes you more famous but also gets you good food, Still not dreamy enough?
4. Different Is Always Better:
Being a party person and pubbing on every weekend might look like the ideal American dream, but until when? You will eventually grow bored and tired of the blacked out nights and the endless run of vodka shots only to get up and regretting your night before, Rather go out with a couple of friends and have a pint of two or beer and enjoy the sunsets with a plate of scrumptious momos or tikkas.
5. Less dancing, More Music:
Food festivals also let us enjoy a variety of bands and solo artists performing at one corner of the ground that makes the experience quite soothing and enjoyable as you don't have to dance your socks off to those beats and can roam around the fest with a drink and some delicious treats to saviour on.This type of music arrangement not only exposes you to new and upcoming artists but also makes you less more open to music trends and concerts.