Tightness in your face means wintry days will continue. Keep it soft and smooth with expert tips
Winter means less humidity in the air so the skin loses more moisture. "Keeping your face fresh and smooth calls for replenishing lost moisture so prepping must begin in advance," says beauty maven Shahnaz Husain. Flaky skin, redness, patches and dryness are just some of the issues you will be face-ing (pun intended). If you haven't prepped for the chilly weather, she has some tips to make up for lost time.
1. Cleanse every day... and night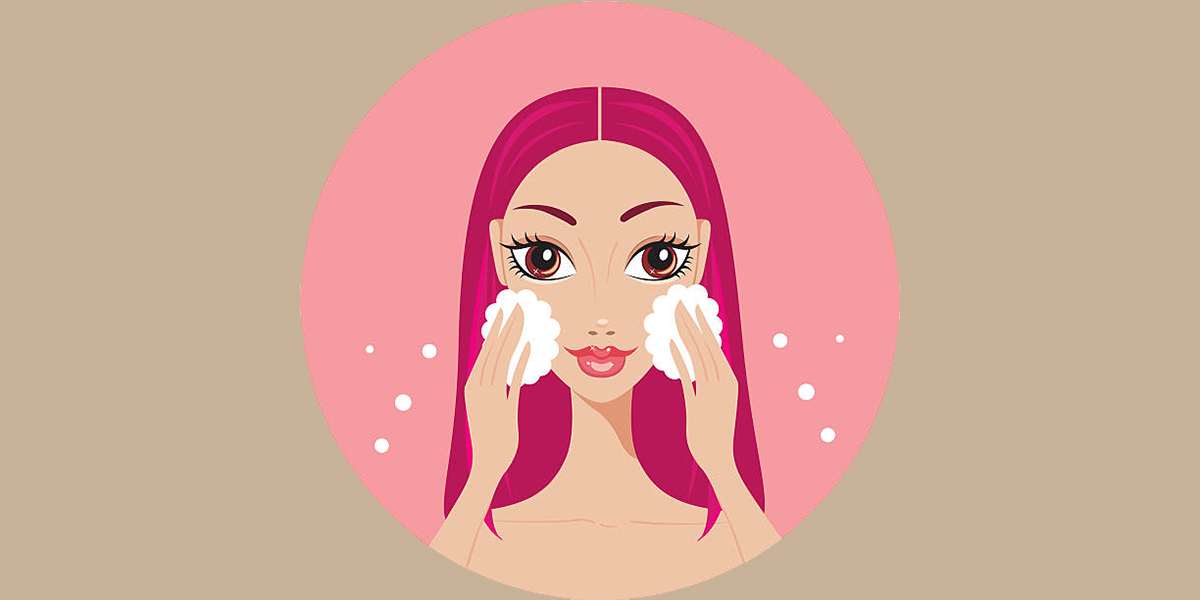 The cleansing ritual is as important in winter as in summer. Nightly cleansing is even more important to take gunk and makeup off (makeup tends to dry skin). Use a cream or gel if you have normal to dry skin. Use a moist cotton pad to remove the solution so your face doesn't dry out further.
2. Rose water instead of toner
Buy natural rose water to use as face toner for the morning ritual. A rose-based skin tonic is another alternative. It will prevent excessive dryness. Pat the skin with the rose tonic using a cotton wool. This stimulates blood circulation in the facial area.
3. Sunscreen outdoors
Just because the sun isn't harsh doesn't mean damaging UVA and UVB rays aren't causing havoc. A face sunscreen with high SPF (at least 40) is a must while going out. Find a liquid or cream-based sunscreen which has moisturising properties for this season. Even if your sunscreen has moisturiser, dab a moisturiser on your face before applying it. Reapply the sunscreen every 2-4 hours.
4. Night cream notes
A good quality night cream for the face will retain moisture and keep your skin soft. Massage it into your face nightly after cleansing and toning.
Tip: For an anti-ageing effect, use upward and outward movements while massaging a nourishing night cream. Do this for 4-5 minutes and then wipe with moist cotton wool. Follow it up with an undereye cream around the eye and wipe off with cotton wool after letting it rest for a few minutes.
5. Moisturise oily skin
The biggest misconception about oily skin is that it doesn't need moisturising. Women with oily skin complain it feels tight and dry after washing, but gets greasy immediately after they apply cream.
Says Shahnaz, "Use fash wash or cleansing milk on your face (never soap because it's drying). Apply a moisturising lotion blended with a drop of water to lighten it.
Tip: Dab honey diluted with water on your face and leave on for 10 minutes. Rinse off to relieve oily skin.
6. Almond oil on lips
Lips are the most prone to chapping since the skin is ultra thin and doesn't have enough oil producing glands. To prevent this, use cleansing milk on your lips and apply almond oil at night. You will wake up with a softer pout.
7. Aloe vera gel as moisturiser
Aloe vera gel is nature's gift of abundance. Use it as a natural moisturiser or face wash. Invest in indoor aloe vera plants. There's nothing like applying the pulp of the leaves straight from the plant directly onto your face. Aloe juice is extracted from the outer skin. Make sure you're rinsing the leaves before application.
8. DIY winter face masks
For normal skin: Mix 1/2 tsp honey, 1 tsp rose water and 1 tsp milk powder. Apply the mix as a face pack and wash off after 20 minutes.
For dry skin: Mix the yolk of one egg or 1 tsp almond oil to honey. Blend and leave on the skin for 10 minutes. Rinse with water.
For oily skin: Mix the white of an egg and a few drops of lemon juice with honey. Leave on for 10 minutes.
Skin toner: Make a puree of one peeled apple. Add 1 tsp honey and apply on the face. Rinse after 15 minutes.
With these wellness tips for your skin, it won't be any trouble putting your best face forward in the chill.