Why not look great while not breaking the bank? The joy of dressing is an art so follow these steps and become a "fashionable on budget" icon. After all, fashion is something that comes from within you.
Set an Aim: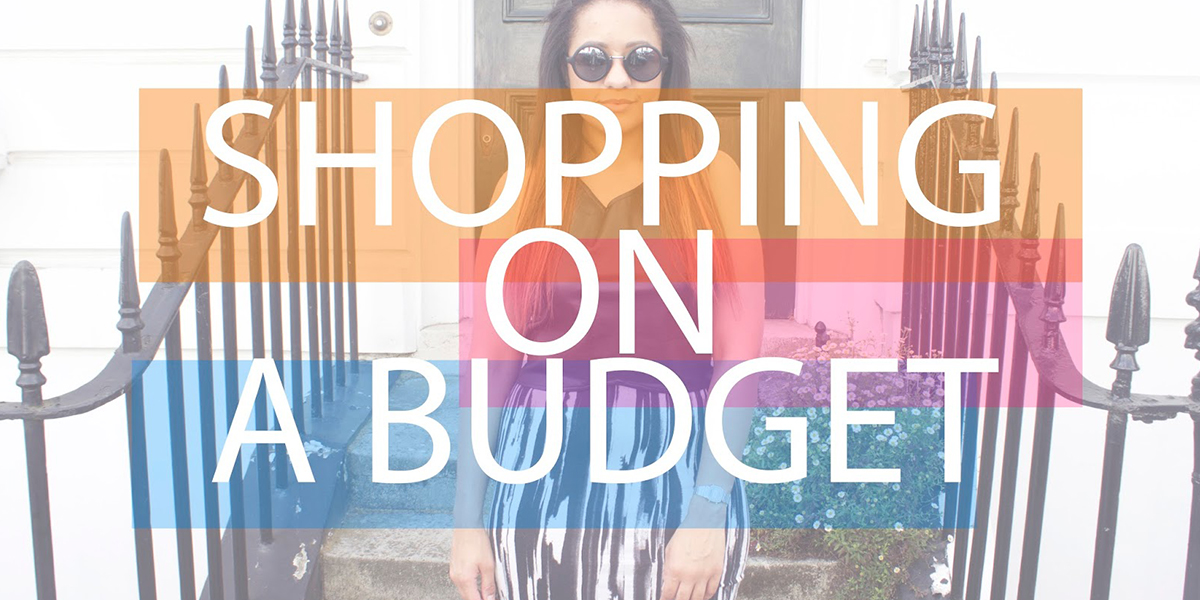 Shopping on a budget can be difficult especially when you want everything. So it is really important to give yourself a monthly/weekly budget target. Don't run away from the reality and be honest with yourself about your finances. If you give yourself a budget, you will be less likely to buy items that you really don't need. The best way to be fashionable on less money is actually to buy fewer things. Scale down and focus on what you really need. So, set a spending goal per month that you can live with.
Street Style Game:
Street shopping is all about the independent shops where shoppers can find unique and extraordinary stuff. Street shopping is more about fun where the shoppers can enjoy the real fun of bargaining with the shopkeepers. The stuff found at street shops is not expensive. They offer the affordable product range that can be bought by all classes. Delhi is a hub of some awesome street markets like Sarojini Nagar which is known for its shoes and amazing collection of bags then comes Lajpat Nagar which is the best place for Indian wear shopping. For some regular kurtas and casual wear, Kamla Nagar is the best place. Looking for all the desi things like jhumkas, juttis, and jholas? make way for the streets of Janpath market.
A Dash Of Sale:
Whenever a woman hears the word "sale", a smile automatically comes on her face. The sale is the best way to buy trendy, fashionable and branded clothes at a cheap rate which is within your spending capacity. Every time you enter a store, go directly to the sale rack. Another option is doing your shopping during post-season sales, which is a great way to build your wardrobe on a budget. Buying clothes when they are on sale will help you save money and you will already have your shopping done for the following year.
Shop Online:
Online shopping allows the buyers to find the best quality products at the best affordable prices. Compare the prices and then buy the products. Discount coupon hunting is always advisable. Always look for online shopping sites which provide you free shipping services so always pay attention to how much you are spending and be smart with your money. Always use the price filter so that you can first see what is within your buying limit.
Sell, Exchange Or Remake:
Want to get rid of the old clothes? The best way is to sell them. This will clean out your closet and earn you money to buy new clothes. Exchange your old clothing for new clothing at resale stores or exchange it with some friend. This is a great way to get rid of some of the clothing you no longer wear and replace it with new pieces that you love. Creative enough to turn your old clothes into new? Then go on watch some amazing online tutorials on how to turn your old clothes into new ones. you will be able to find creative ideas and step by step instructions. Pinterest is a good place to start.