2017's most ambitious movie 'Padmavati' has once again raised brows due to talks of its lead pair's real life break up. As per the media bugs, all is not well between Bollywood's hottest couple, Deepika Padukone and Ranveer Singh. But the reports have been proven wrong and the air is cleared by none other than the master filmmaker of their historical drama, Sanjay Leela Bhansali.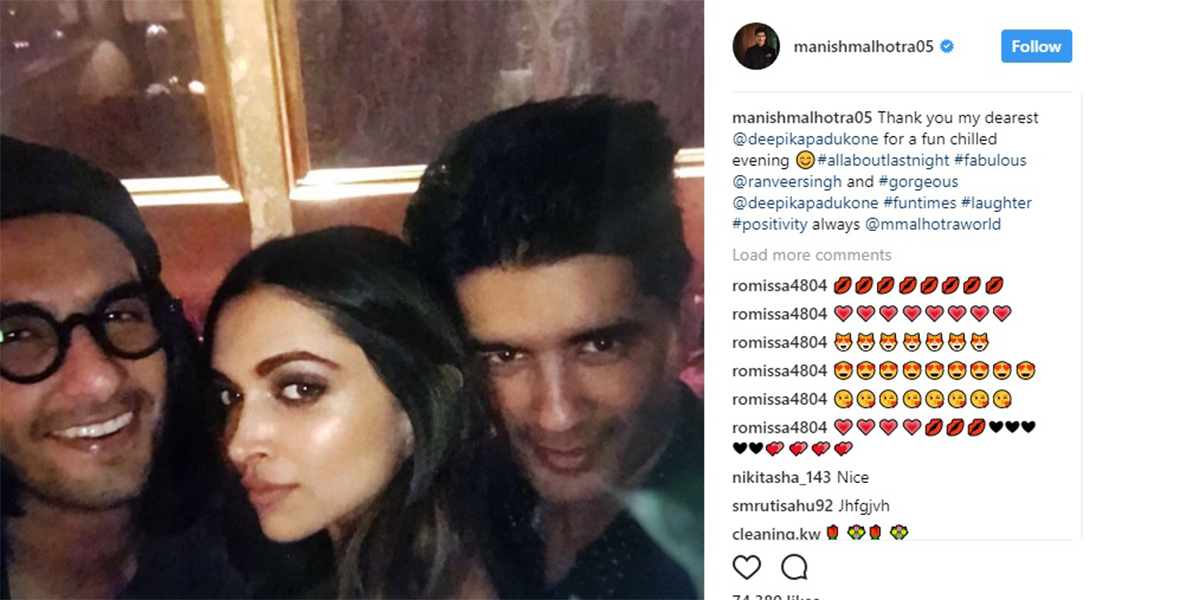 The rumours started making round when from the cast only Deepika attended the 3D trailer launch of the movie and it was said that her beau Ranveer was miffed with the actress for the same. But all has proven wrong with handsome hunk, was the first to arrive at his lady love's grand bash, her residence to celebrate the super success of 'Ghoomer' song.
As we dig deep into the matter, we came to know that, Sanjay is giving final touches to the movie and tied up with the edit work and so couldn't make it to Deepika's party. Since Shahid and Mira were out of town so they too couldn't attend the bash. But the movie's main antagonist Ranveer made his presence felt at the party and thus proved that all is well between the two.
As per the insider, "At the Padmavati 3D trailer launch, Deepika Padukone was asked to attend the show by Sanjay Leela Bhansali, since they had her dates available. She was finishing some patchwork but he asked her to attend the event and complete her shoot after that. The moment she got done she left for the 'Padmavati' shoot. Nobody questions Bhansali and she has worked with him in three films and understands where he's coming from. The filmmaker is very clear on what he wants and there's apparently a marketing strategy that the three of them will be promoted on different dates. A promotional schedule has been chalked out and Shahid Kapoor and Ranveer Singh's teams have been informed, about who will attend what and where; so what was the fuss about? Shahid was not upset at all. Stars who work with Sanjay Leela Bhansali know that he controls the publicity and the actors have no hand in it at all. Nor was Ranveer Singh upset as he and Deepika Padukone was seen flirting with each other on Instagram just yesterday after he put up a picture of his."
We are sure, after reading the clarification from the banner itself, many fans of DeepVeer must have breathed sigh of relief. Now let's wait and watch for the couple's real life magic to unfold on big screen as the movie releases in December 2017.