Virender Sehwag, fondly known as Viru, is an Indian Cricket player and considered to be one of the greatest batsmen India has got. He is a right handed batsman and a casual Off Spin bowler. On his special day, we talk about his greatest achievements.
If there is one batsman in the Indian team who looks capable of taking on the mantle of Sachin Tendulkar's successor, then it is Virender Sehwag. It is not just the fact that two have an uncanny resemblance when dressed in Indian colours. Sehwag bats with the freedom that Tendulkar batted with in his youth. He has the same ability to make the situation, the bowler and the pitch look irrelevant. The 'Nawab of Nazafgarh' has given us fond memories to cherish for a lifetime and will undoubtedly go down as one of the biggest and finest entertainers the game has ever seen.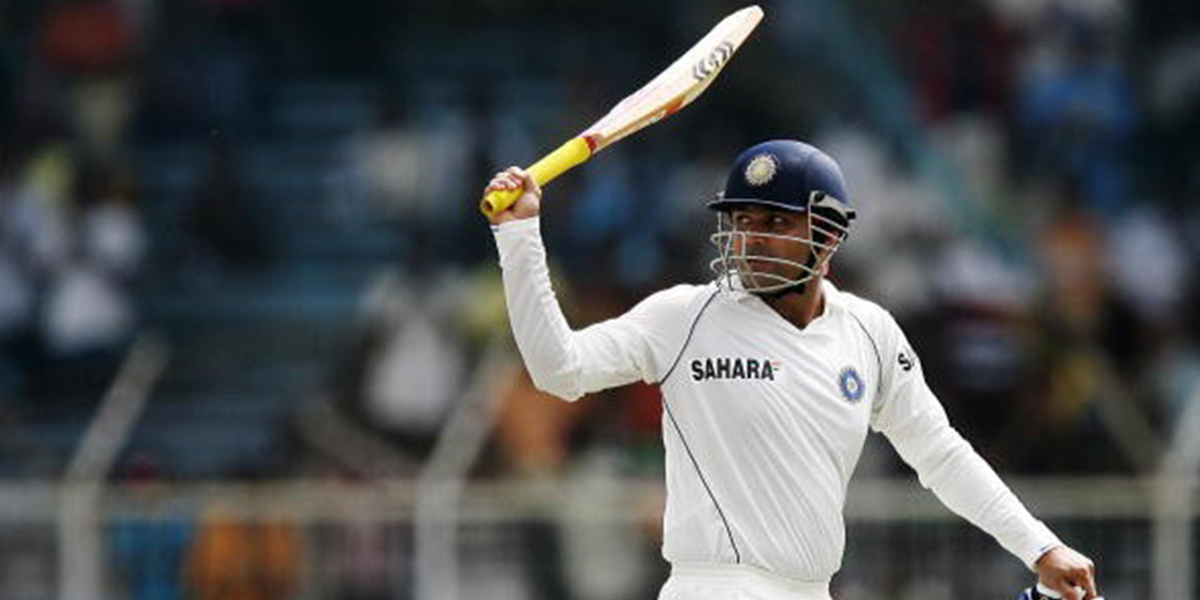 Former India opener Virender Sehwag is one of the most active cricketers on social media and witty, quirky birthday wishes for fellow cricketers are his forte. The cricketer-turned-commentator has his own style of grabbing eyeballs on social media.

Sehwag's approach to batting is based on a simple philosophy: if the ball is there to be hit, he will hit it. Of course, his idea of a ball that can be hit differs considerably from most other batsmen! Due to his style of play, Sehwag was initially typecast as a limited-overs specialist, and had to wait two years after making his ODI debut to play a Test match, but in an ironic twist of fate, it is his Test record that is far more imposing, while he has not done justice to his enormous talent in One Day Internationals. After some middling performances when he came into the scene initially, Sehwag literally exploded off the blocks when sent in to open the innings against New Zealand in his 15th ODI match. He scored a century off 69 balls, and first displayed his big-hitting ability then.

He played a vital role to India's success in the longest format on their way to becoming the world number 1. However, Sehwag slowly started to lose form since the 2010 season and his place in the side was being questioned.He was then recalled to the side for the home Test series against Australia, but lack of performances forced to exclude him from the side for the last two Tests.
Though his ODI career is not as good as his Test record, Sehwag holds the record for the Third highest individual score in a match when he made 219 against West Indies at Indore in 2011.
IPL: Sehwag played for Delhi Daredevils since the inception of the IPL till the 6th edition, but the franchise decided not to retain him for the 7th. He went into the auctions pool and was bought by Kings XI Punjab and then he coached Kings XI Punjab.