Three hairstyles for girls with long hair
The festival of Diwali is when the fairy lights come out and every girl in the city gets her hair game on to be the best-looking babe at the taash party. Of course, we've got you covered with a starter kit of hair ideas for the festival of lights.
Indian fishtail braid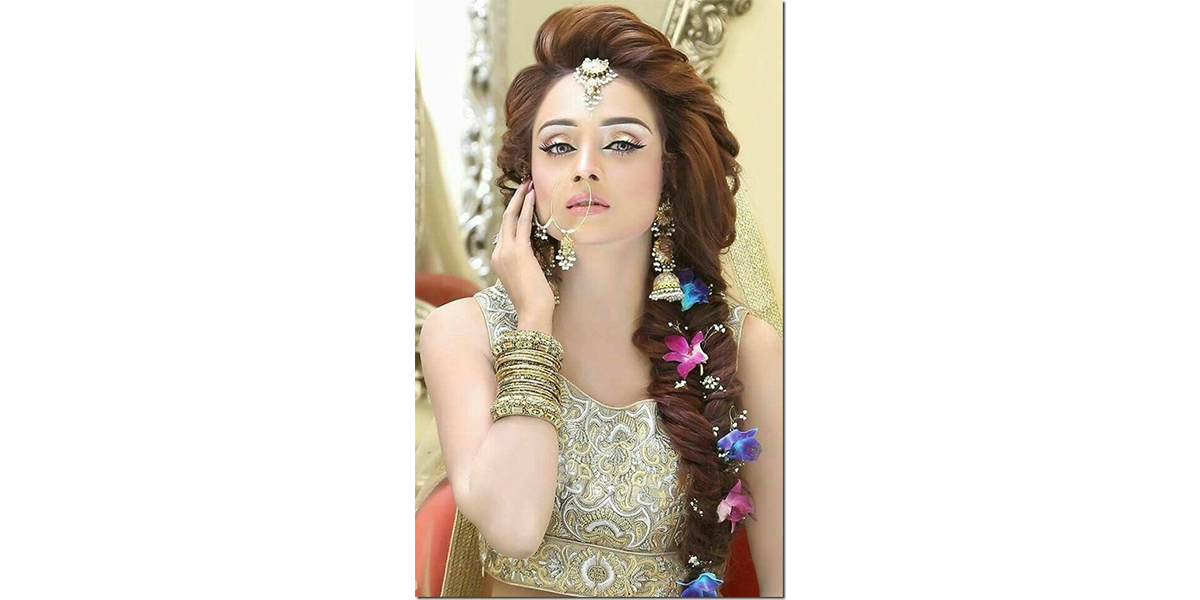 Give a contemporary twist to the chchoti. The fishtrail braid gets sexier the more it's teased out. You want to make sure it's messy not unkempt. You are aiming to look like a queen bee, not tomboy. Says Asgar Saboo, hairstylist to the stars, "The Indian style fishtail braid looks fabulous on lehengas and salwars."
Get the look: Use a wide brush to untangle the knots. Switch to a regular brush for taking care of flyaways. Section your hair in two. From each section, start separating two individual strands and interlocking them over each other. Do this for the entire length of your hair. Keep it tight for thick hair and loose for a thinner mane. Secure with a thin hair tie at the bottom. Now for the fun part. Bring out those mother-of-pearl moti pins and those golden hair pins you'd borrowed from grandma. Insert them into each groove and finish off with hair spray to set.
Half-and-half
This one's for girls who like to let their hair down all the time. Braids and buns are too constricting; they take too long and make your head ache. Says Asgar, "The half-and-half is typically western-outfit oriented. However, you can tweak it if you're short on time." Got curls or waves? It still works as perfectly, girl. In fact, your curls will bounce as you walk without being in your face.
Get the look: Asgar's tip: Don't brush curly hair before attempting this hairdo. Softly run your fingers through it. Take two thin sections of your hair from above the ears and pin them to the back of your head bang in the middle. Make this joint section a thin braid. Attach a hair pin or pin some flowers on it. Brush out the rest of the mane.
Phool bun
A heavy duty sari demands crowning glory that's just as elaborate. How do I make one of them big buns if I don't have long hair, you ask. We've got a trick for you that will phool the crowd (pun intended). The garland bun is so shuddh desi that even the seniors will approve. A beehive version will attract more attention.
Get the look: Comb your hair neatly. Leave no space for flyaways. Use hair spray if you have to (once the bun is in place, it's meant to be unshakeable). Use a hair tie to secure a ponytail. Now, start twisting your hair like clay and wrap it in circles around the ponytail. The twisting should be firm but gentle. When you've wrapped the whole pony around, use wiry pins to secure it in such a way that none of the pins are visible. Smooth over the flyaways with a comb. Wrap a garland in jasmine or mogra around the bun for a gorgeous big phool bun. Add a pearl pin at the centre of the bun for ornamental effect.
Perfect these styles in the run-up to Diwali so when party time comes, you are ready to charm them all.