Fashion designer Anita Dongre recommends ways to freshen up traditional Indian wear
Settle for the conventional and you will fall into the trap of mediocrity. Since what you wear is a reflection of who you are on the inside, why would you want to be mediocre this Diwali season? "Even if you don't want to invest in new ensembles for every important function, you can effortlessly update your existing festive attire for a new look every time," says renowned fashion designer Anita Dongre.
Here are 12 ways to make your Diwali wardrobe dazzle.
1. Ballroom lehenga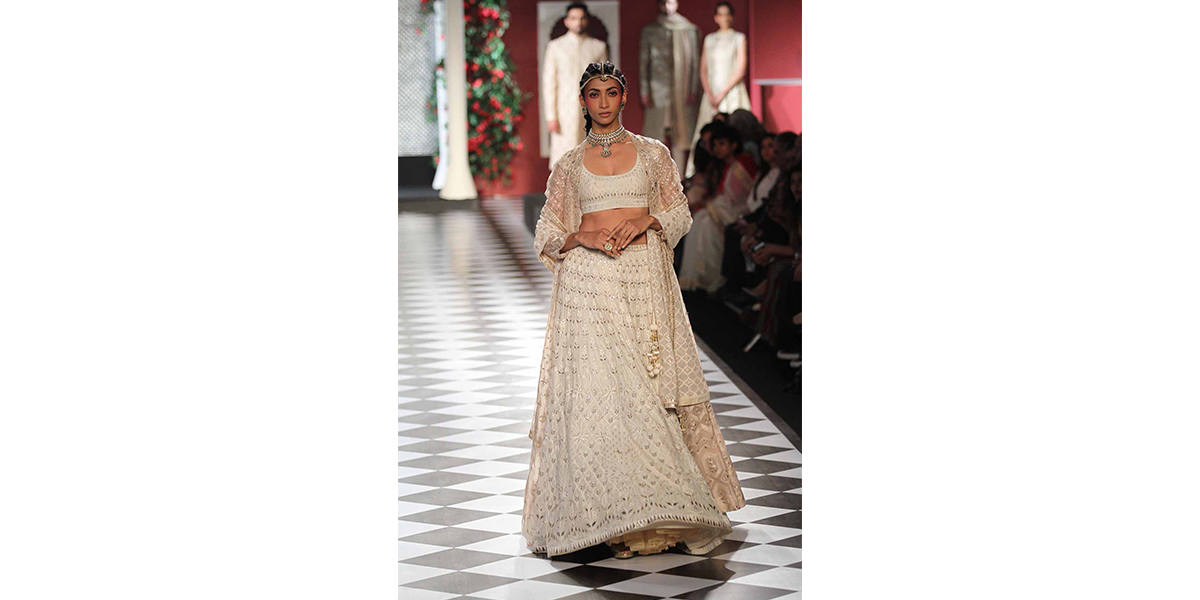 This trend has been sneaking into mainstream fashion since 2012. It has the same lining and tulle on the underside as a ballgown would. It has become such a fixture over the years that you will find ballroom lehengas at most readymade Indian wear stores. With its sensual fall, the ballroom lehenga lends your shape a more flattering form.
2. Cape-cut choli
Every girl will be asking her tailor to make a backless choli or a sweetheart necklace to show off her jewellery. Stand out from the herd with a cape choli; it's dignified and does away with the need for a neckpiece because of its design.
3. Pinafore neckline
The schoolgirl chic trend is not dying yet. In fact, it has crossed over to Indian wear. Anita Dongre's latest collection had models wearing square neck pinafore blouses with their sarees and lehengas. The neckline is sweet and shows off toned arms and shoulders perfectly.
4. Flapper fringe
The 1920s fringe comeback can be easily woven into traditional Indian wear. Girls who don't want to show off their midriff entirely could ask the darzi to add fringed pleats to short cholis. Not only does it sway with every step, it hides belly fat too.
5. Glittery maang teeka
Find the most glittering maang teeka you can afford and wear it like a crown jewel with a simple jewel tone saree. Extra points for teaming it with a nose chain. Don't be surprised if you are mistaken for royalty.
6. Brocade pants
Cigarette pants in rich Indian brocades are so much more fun than the usual salwar. Opt for matching slim-fit brocade pants when you are getting your anarkali stitched. Make sure the anarkali has a sexy diaphanous cut.