As the long weekend approaches us the people of Delhi start to hunt down places to go to and chill for the weekend. From college kids who suffer through the week in their jam packed schedule to the ones who kill time in their offices, who won't like to have a weekend away from the mundane rigorous routine. So what do your plans include, a chill night at some expensive café? Take a break from Delhi and start exploring the places which offer a nice serene get away within 200 kilometres of travel!
1. Neemrana Fort: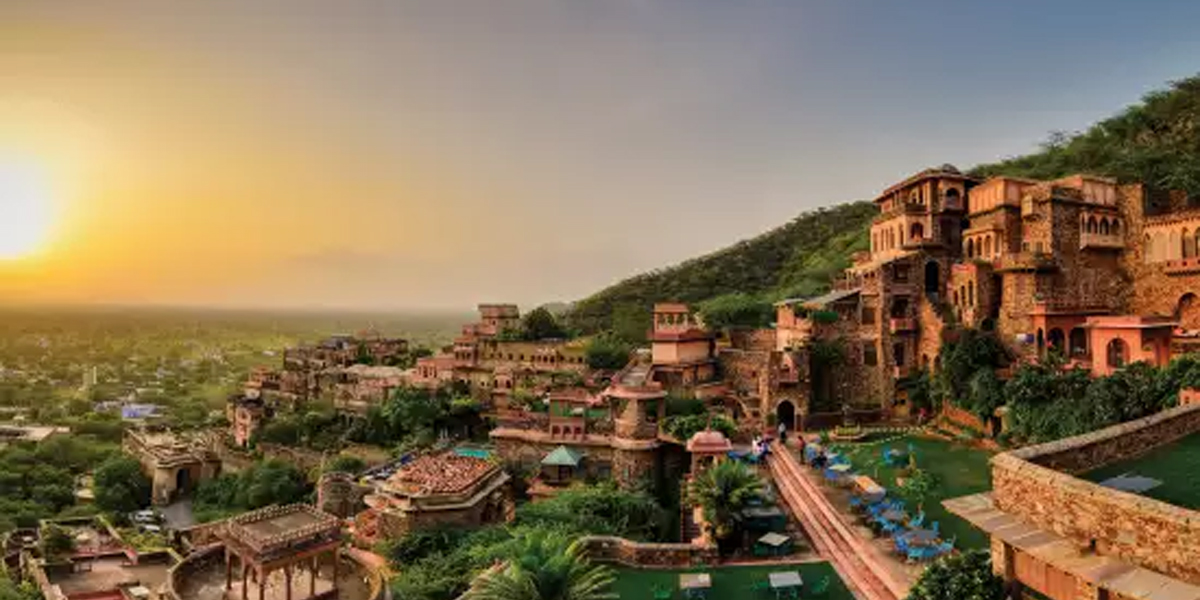 Located on the Delhi-Jaipur highway and about 130 kilometres from Delhi, Neemrana Fort palace is the idyllic place for the weekend getaway. From a nice romantic night to a fun time with family this place won't let you down. From organising cultural events the place is also famous for arranging India's first zip tour. May it be with your partner or your family this is one of the most thrilling things to do here! Enjoy a vintage car ride and get back home some souvenirs as you head to this beauty.
2. Kasol, Himachal Pradesh:
If you're in college and there's a long weekend coming your way then I'm pretty sure you've thought of landing to Kasol with your buddies! Known as the perfect get away for grad students, the place doesn't fail to offer a nice peaceful weekend. Be it Tosh's hippie culture or the nerve racking activities at Parvati valley like rafting, Kasol is all so pretty and serene. So head to the valley with you
3. Chandigarh, Punjab:
The night life, the food, the infinite number of clothing outlets and the list goes on and on. Divided in 47 sectors and known as India's first planned city, Chandigarh architectural blend with natural beauty as Shivalik hills are clearly seen in the skyline just might be the place for you to be this weekend. Sukhna lake which is nested at the foothills of the shivalik ranges is a man made lake which stretches to about 3 kilometres and is one of the major attractions in the city. Other places like, the rock garden are also famous for attracting tourists. Situated near places like Parwanoo and Shimla travellers do not shy away from going a few hundred kilometres ahead.
4. Corbett:
Most suitable destination for a quick holiday for all those wildlife lovers. Jim Corbett National Park is India's finest tiger reserve with varies flora and fauna. In short, it is a paradise for all the wildlife and nature lovers. You can indulge in activities like jungle safari, river rafting, elephant rides or just enjoy the scenic view at the Corbett waterfall. Nature lovers are especially attracted to falls on a full moon night for setting up camps and picnics. So let the explorer in you be free by visiting Corbett this time.
5. Rishekesh:
be it with your partner or travelling all alone Rishikesh unfolds an amazing experience. Mainly famous for adventure sports like bungee jumping and rafting. It is heaven for all the camping enthusiasts. Also known for its religious significance, it is also an ideal place to travel with your family. So let the kid in you explore and just not let it be trapped in cubicles and schedules.
I will probably choose Kasol, how about you?
Share this piece of knowledge with your friends and start planning already.