Films that often cause dread and alarm or to invoke our hidden fears with a not so beautiful climax, horror movies are being made and have been scaring us since the start. This year especially more than 15 horror movies have already been released.
From the scary attic where the little lady Annabelle resides to the weird world of our clown Pennywise, people this year have not backed off from spending money on them.
ANNABELLE: CREATION-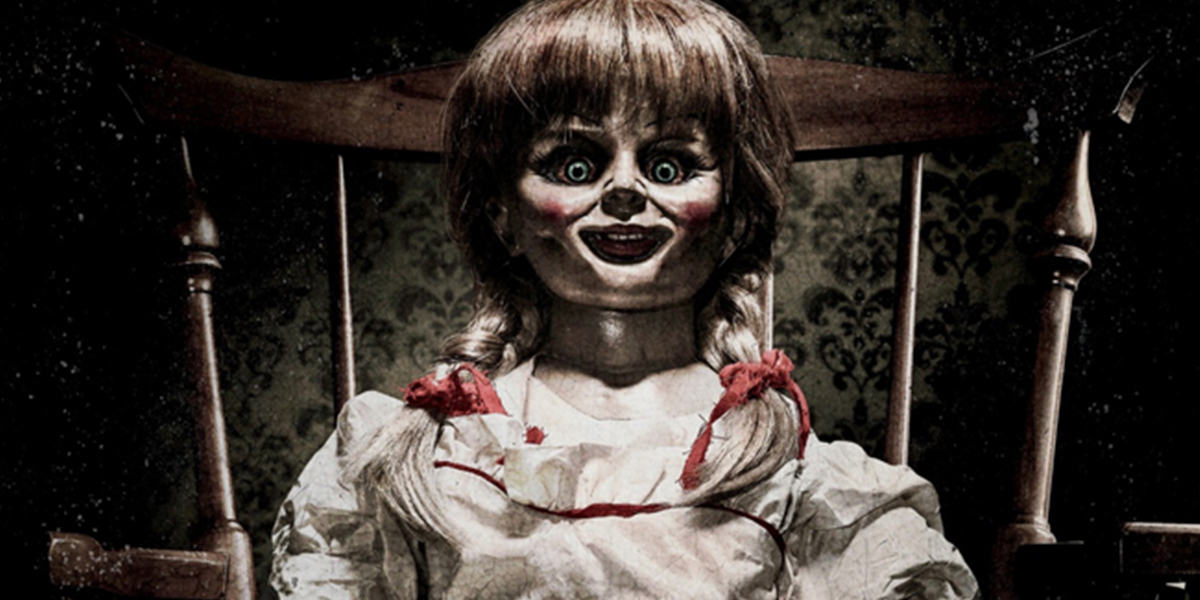 If your horror interests include possessed dolls, orphanages, and nuns, the prequel to 2014's Anabelle is sure to be your personal fave.

IT-
The long-awaited big-screen adaptation of Stephen King's magnum opus follows a group of lovable weirdos who fight an ancient evil that's feeding upon the children in their sleepy Maine town. While he can't possibly beat Tim Curry's iconic performance, Bill Skarsgård brings his own interpretation to the terrifying evil clown Pennywise.
IT COMES AT NIGHT-
Joel Edgerton stars as a husband and father who protects his family from a destructive, unseen force in the outside world, but his ability to maintain order falls apart when another family seeks refuge. Can he keep the horrors at bay—or will he have to face the demons inside?
SPLIT-
This gripping thriller is a return to form for director M. Night Shyamalan. James McAvoy stars as Kevin, a man who hosts multiple personalities in his mind—one of which, "The Beast," is vying for domination.
THE BLACKCOAT'S DAUGHTER-
In this film directed by Osgood Perkins (son of Anthony Perkins, star of Psycho), two teenage girls spend their winter break in the closed confines of their boarding school which serves as a poor sanctuary as it cannot protect them from a sinister evil force.
RAW-
This French film proved too horrific for some viewers, and its premise explains it all: a vegetarian student has to eat offal during a hazing ritual and her newfound craving for meat unlocks a gluttonous desire for human flesh.
THE DEVIL'S CANDY-
Australian director Sean Byrne's long-awaited follow-up to his 2009 hit The Loved Ones is at once an ode to heavy metal, an endearing family drama, and a wonderful serial-killer movie rooted in a demonic-possession story. Ethan Embry plays a metalhead and aspiring artist, the head of a working-class family that's struggling to make ends meet.
They can't resist buying a house on sale for a criminally low price, but the landlord neglected to tell them that's because the previous owners were killed by their son after the devil told him to do it. (To be fair, there's hardly a box for that on Zillow.) The Devil's Candy has plenty of thrashing guitar, an unexpectedly touching father-daughter dynamic, and eventually, lots and lots of fire.
BERLIN SYNDROME-
There are more and more strong roles for women in horror films, but still too few female directors. With Berlin Syndrome, Cate Shortland has made a terrifying film about the psychological toll of abusive relationships. Veteran horror heroine Teresa Palmer stars as an Australian tourist who gets taken prisoner after a one-night stand in Berlin, and the actress is even better in Berlin than she was in last year's Lights Out. Shortland's claustrophobic look at toxic masculinity and the line between love and obsession is a powerful first foray into the suspense genre.
So get acquainted with these horror movies and try not to fear cry.
Let us know your reaction while you watch these horror flicks in the comment box down below. Also, suggest us your favourites.
Stay tuned for more.