Auspicious occasion of 'Navratri' is here, during which we worship Goddess Durga and seek her blessings. It is also the time to dance on the mesmerizing beats of Garba and Dandiya with family and friends. As you gear up for a fun musical evening with your near and dear ones, we bring you some style tips, shared by your favourite TV celebrities. Let's see what their style mantra is for these 9 colourful days.
Adaa Khan: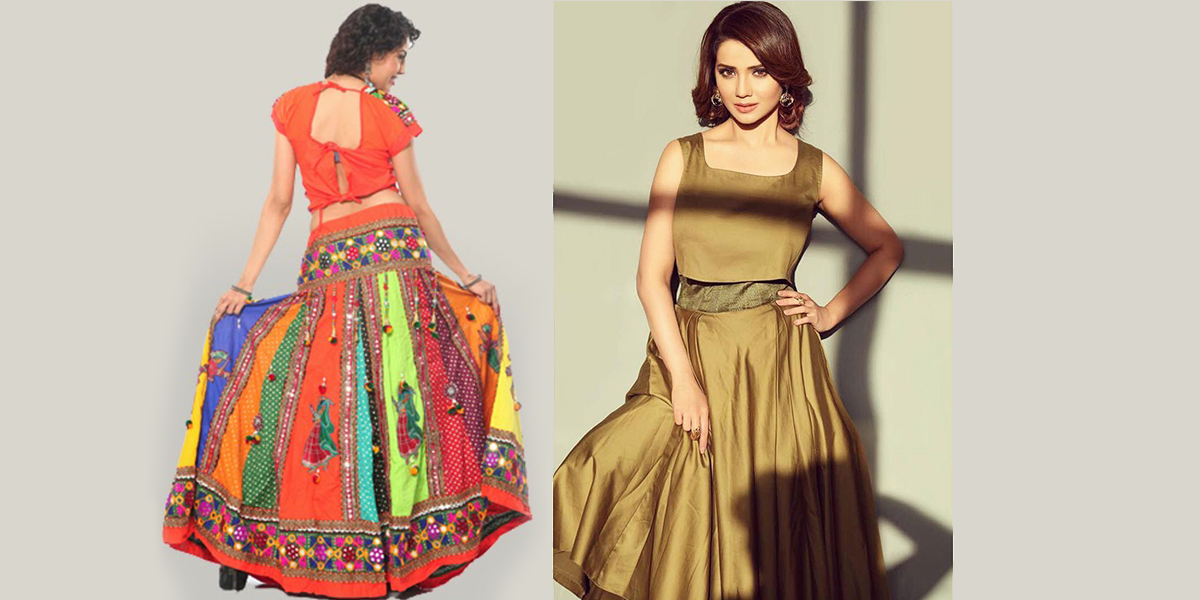 The actress who made scary 'Naagin' looked sensuous in the TV show 'Naagin', suggests use of colourful beads, mirror work, embroidery or shells look beautiful embellished on a traditional lehenga and choli. Adaa strongly suggest going for the traditional look.
Mrunal Jain:
Handsome hunk of small screen known for his chiselled body believes that Kediyu and Kafni pyjama is what makes one look stylish and different from others. One should have a variety of vibrant colours to make a lasting impression.
Jasmin Bhasin:
Petite beauty Jasmin Bhasin aka 'Teni' from TV show 'Dil Se Dil Tak', thinks that one should wear a lot of chunky oxidized jewellery and a nose pin to get the look correct. Accessories perfectly matched with the colourful clothes are what make Navratri attire complete. Red, white and pink look the best.
Sharad Malhotraa:
Known as Television's 'Maharana Pratap', Ssharad prefers wearing embroidered Kurtas during Navratri. The actor feels that it looks stylish, especially when worn in bright colours like red and brown.
Shakti Arora:
'Meri Aashiqui Tumse Hi' actor Shakti Arora suggest that Garba Dhoti Kurta is an ideal attire for Navratri, since it is the only time of the year where one can wear such traditional outfits.
Shashank Vyas:
An actor who is sporting a new look these days, feels that colours project ones personality. He thinks one should choose bright colours for Navratri. Where fashion is concerned, one shouldn't follow strict rules but should follow one's instinct.