Must haves
If you love everything that is food related, Kolkata has to be on the top of your bucket list. It is one of the friendliest cities in India when it comes to food; vendors at every street corner sell everything from the traditional Bengalis sweets to full sized meals. It is food paradise.
Puchka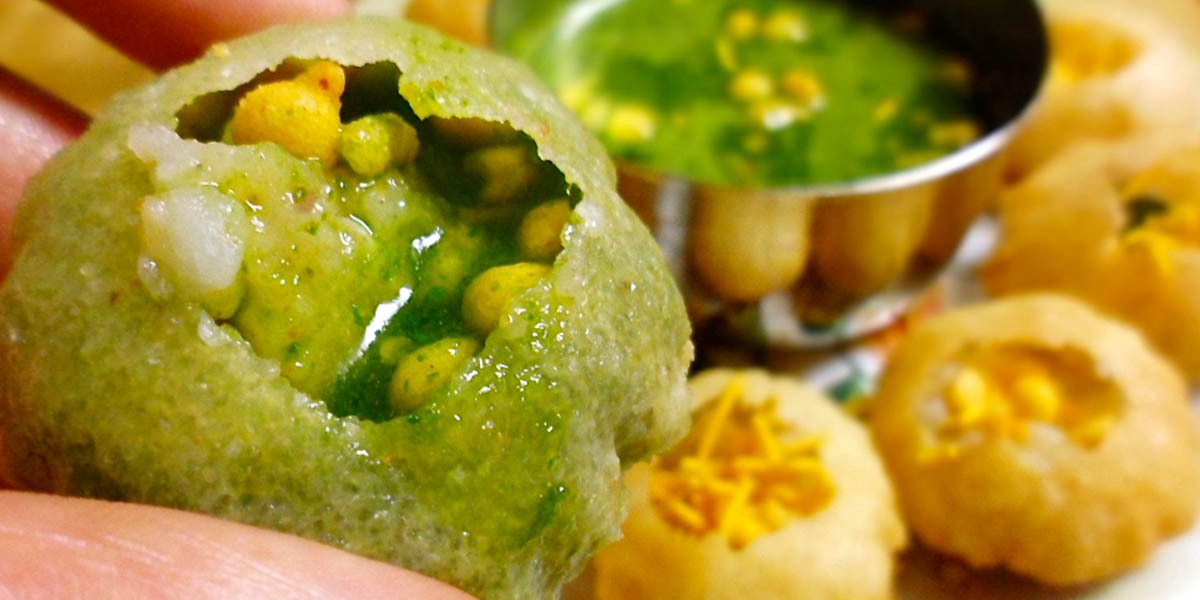 This quintessential snack is known by many names all around the country, some call it Pani Puri and some call it Golgappe but it is a favorite wherever you go. Round crisp hollow chips filled with mashed potatoes and tamarind water, the best ones are found at Vivekananda Park.
Jhal Muri
Murmure or puffed rice mixed with various spices and vegetables and served in a paper bag, this is Kolkata's favorite on the go snack. You can see people enjoying this tangy snack while travelling in the bus or the tram.
Kathi Rolls
Who doesn't love a good Kathi roll? Fun fact- they were invented in Kolkata and a shop names Zaika should be given all the credits for bestowing upon the world the wonder that is Kathi Rolls. It has its variations all across the country, but if you want the taste of an authentic kathi roll, make sure you drop by here when in Kolkata.
Ghugni
The Kolkata version is made with Matar Dal and is served with salad toppings. You can find this delicacy everywhere in Kolkata but its best version is found in Gariahat.
Bengali Sweets
This one is a bit obvious of course. If you're in Kolkata and you don't eat their famous Bengali Sweets then your trip has been incomplete. There must try is the Roshogollas, Roshomalai, Sandesh etc. the best place to score these are Hindustan Sweets, Kamdhenu etc.
Upgraded your list?