The actor jammed on his songs with sarod player Soumik Datta at the prestigious BAFTA venue
A poetry tribute to the epic movie Mughal-e-Azam had an unexpected highlight – Bollywood actor-director Farhan Akhtar's impromptu jam session with sarod maverick Soumik Datta. If you aren't into Indian classical music, chances are you haven't come across this talented musician. London-based Soumik is actually a familiar name in the global performing arts world for his mastery of the sarod. In fact, he has worked earlier with Farhan's dad Javed Akhtar on album Anant (2015). Akhtar translated Rabindranath Tagore's songs into Hindi and did a spoken word recording for the album with singer Sangeeta Datta. Soumik has composed the music for this whole album.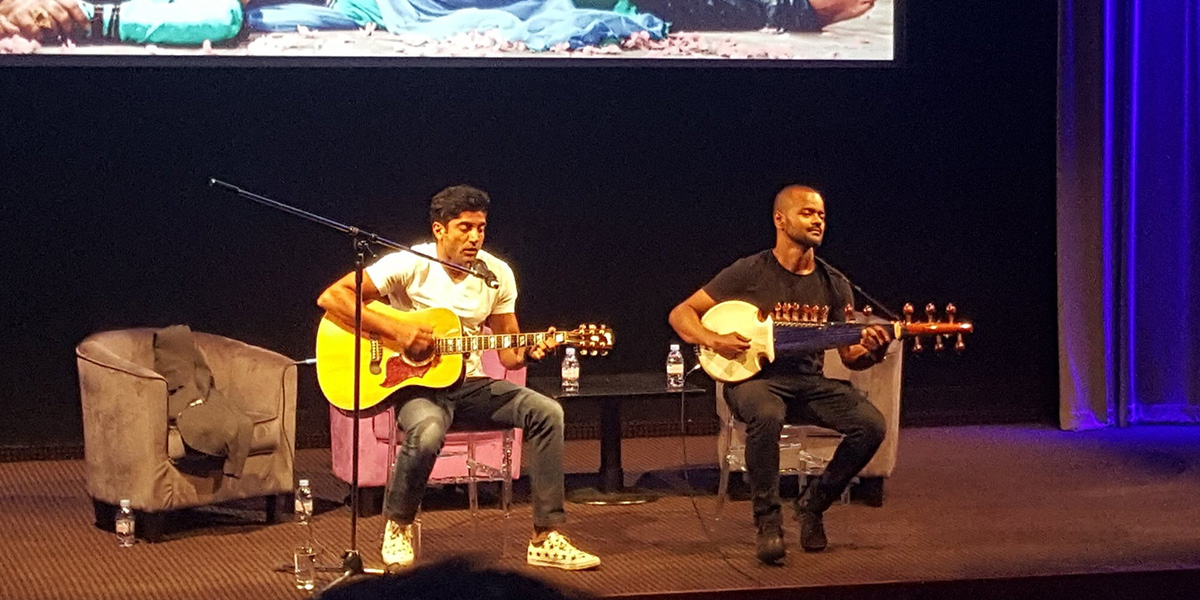 As for the place, it was nothing less than the prestigious BAFTA (British Academy of Film and Television Arts) venue – remember the BAFTA awards which Hollywood vies for? The occasion was a musical nite featuring Javed Akhtar, Shabana Azmi, Farhan and Irfan Khan. Akhtar saab recited Urdu poetry while wife Shabana and son Farhan read the English translation. A family affair to the tee. The cherry on the cake was the collaborative jam between Farhan and Soumik. The two hit it off like they'd played before. However, Soumik says, "I've known Farhan for a few years, but this was the first time we played live. Playing at BAFTA made the experience all the more memorable. Farhan is a generous soul."
They played many of the songs Farhan has sung and audience couldn't get enough. Soumik teased a possible album together, saying: "We are developing something."
We can't wait to hear this new sound that only someone like Farhan is capable of bringing to the mainstream.