Linkin Park's Chester Bennington has reportedly killed himself barely two months after his friend, Soundgarden's frontman Chris Cornell
Black Hole Sun was the ultimate anthem of the disenchanted kids in the 90s. Intelligent music listeners were doing a 'wha???' at the barrage of Barbie Girl-type pop videos when rock band Soundgarden burst onto the scene with this breakthrough track. Frontman Chris Cornell had written this song in 15 minutes. His other tracks too went on to resonate with the youth of that day who are now in their 20s and 30s. He is cited as an inspiration for today's musicians, including Chester Bennington, vocalist of the popular alternative rock group Linkin Park behind phenomenal tracks like In The End and One Step Closer. They went on to become friends and were touring together in 2008.
So it was a shocker Cornell committed suicide two months ago, and Bennington has reportedly killed himself Thursday (which incidentally was Cornell's birthday). Cornell was found hanged at a private residence on May 18 at a private residence in Detroit. The singer was struggling with depression and substance abuse already, yet the suicide was a shock for fans since the 52-year-old was scheduled to play at Rock the Range music festival in Columbus. In fact, his last tweet was a picture outside the Fox Theatre in Detroit where he performed with former bandmates of Soundgarden (he went on to form other groups like Audioslave). The medical examiner determined the cause of death to be hanging by suicide.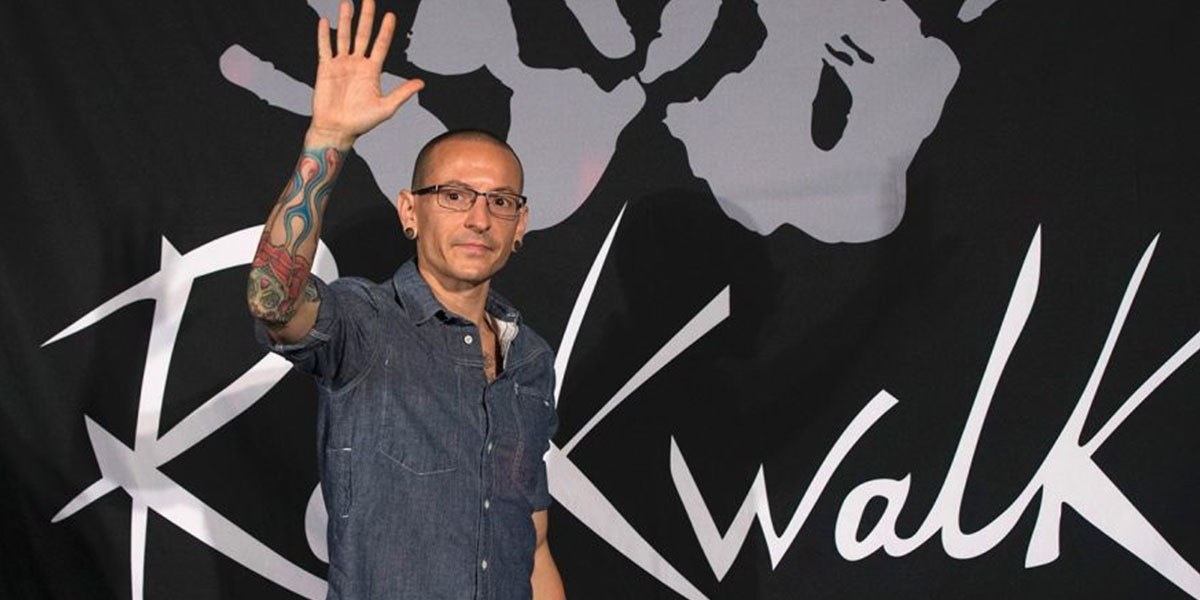 Bennington was so affected on hearing the news, he sang Leonard Cohen's Hallelujah at Cornell's funeral and then wrote a touching open letter to Cornell. Friends and family (he has six kids) were taken aback when Bennington killed himself on what would have been Cornell's 53rd birthday, since he was in a good place in life. His housekeeper found him hanged in the bedroom of his home in Los Angeles. The death comes exactly a month after the release of Linkin Park's latest album One More Light.
Tweets and flowers are pouring in for both the troubled rockstars. The world is poorer without their talent and their magnetic personalities.