Did you know there are only close to 3000 tigers left in the world over, a number that's been on a serious downfall since the past couple of decades? What's even more disturbing is the fact that its population has dwindled to a point that at present, they only occupy around 10-15 percent of their historical territory.
The Indian subcontinent boasts of the highest numbers of these endangered cats and the Tiger conservation programmed that runs across tiger reserves pan-India is the only hope for these surviving 2200 cats (estimated, 2015). And the Tadoba Andhari Tiger Reserve is an important part of this programme. Situated in Chandrapur district, Maharashtra, it takes pride in being the state's first national park that derived its name 'Tadoba' from the local deity 'Taru' and a river 'Andhari' which flows through it.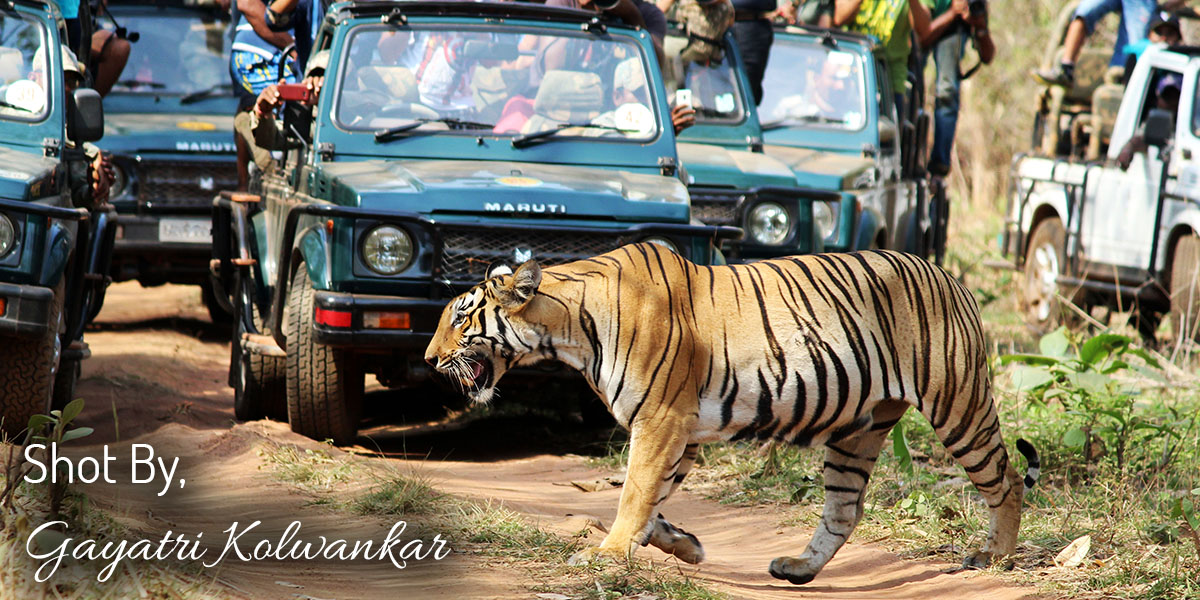 I have been an avid admirer of these cats and in the past have made obligatory visits to some of the most renowned tiger sanctuaries such as the Ranthambore, Kanha and Bandhavgarh. However, a visit to the so-called 'True Land of Tigers' stayed in my To-do list for a very long time. But not anymore.
Our train journey of 19 hours commenced from Mumbai that was to ferry us to Chandrapur. Once we were off at the Chandrapur railway station, an hour long drive took us through some of the desolate hills created by the mining of coal, to the footsteps of the Tadoba tiger reserve. As expected, temperatures were soaring high, but that didn't really bog us down. Just as we inched closer to the reserve, we were greeted by a lake full of different species of avian friends. Me and my 9 year old son Maitreya, couldn't really content ourselves and were eagerly waiting for the gates to the reserve thrown open to anxious visitors stationed outside. You have to keep in mind, this isn't a cinema hall and they don't really allow visitors round the clock. So the early risers can opt for the 6-10am slot, while the night owls out there can fill in the 3-6pm slot.
As for us, we couldn't control our excitement as we checked in our documents at the forest gate for our first tiger safari. However, there was one question hovering over our minds – would we be lucky enough to spot one of the tigers today? We've had our fingers crossed. As our jeep entered the forest, the entire scene changed drastically from dry, barren land to luscious green, owing to unexpected rains in past few days. As we made our way deeper into the forest, wild doves and jungle babblers hurriedly flew across our paths. Spread across approx. 625 sq. km area, Tadoba is made up of deciduous forest dominated by bamboo trees, but you'll also find Teak, Ain, Bija, Arjun, Tendu, Salai, and Mahua. Thanks for the Mahua flowers, there was a heady aroma in the air.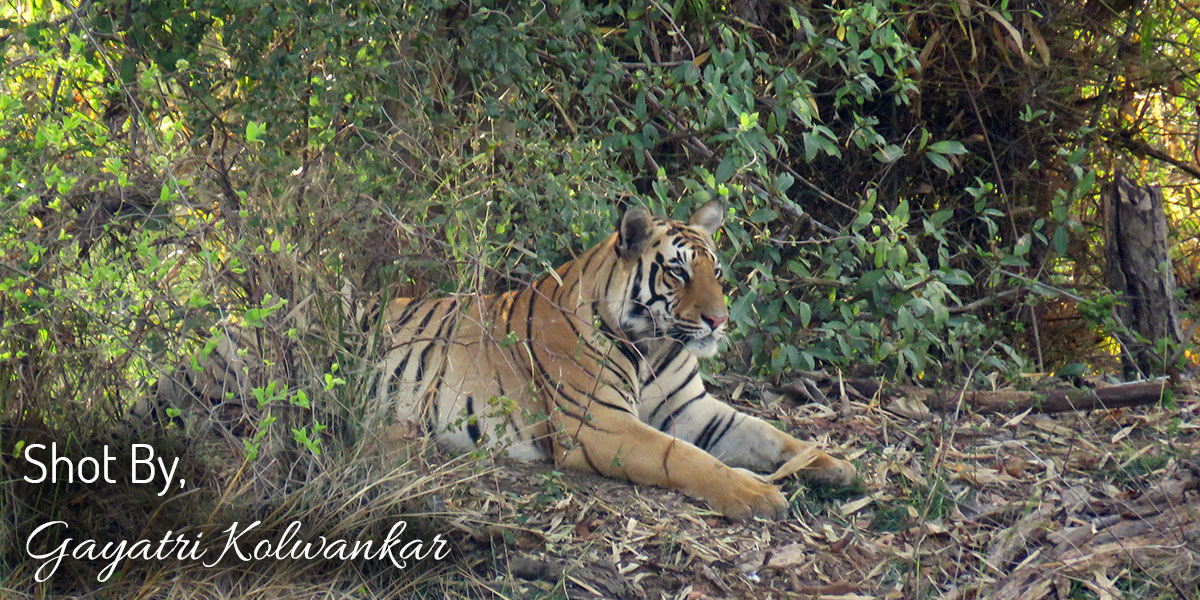 As we marched further ahead, it struck me that like every human being, animal and bird, even forests have their own individual identity. We saw regular patrons of the wild such as the spotted deer, Hanuman Langurs, Indian Bison aka Gaur, wild boars and Sambar Deer. However, we decided to go ahead without stopping for anyone else as we had eyes for one and only – 'The Tiger'!
As we wandered under the hot afternoon sun around the Kolsa range, our keen-eyed driver brought the jeep to a halt. We were shaken out of our reverie. After much prompting from the guide and the driver, we spotted a handsome adult male tiger sprawling under a tree. We waited patiently for him to wake up. And thankfully for us, the herd of Indian Bisons arrived by the pond, breaking His Majesty's siesta. Within seconds, the tiger spotted his prey and switched his attack mode on. We were equally excited, hoping to catch some live action on our cameras, but due to their sheer numbers, the cat decided to let go off the opportunity. However, we were thrilled to witness our very first tiger on the first ride itself.