Karan Johar, has given the audience some phenomenal films, he is the head honcho of a successful Film Production house, is a popular talk show host, a reality show judge and also a decent actor, in fact there is nothing that Karan has not done. Karan is India's first ever Bollywood celebrity who has unabashedly accepted his sexuality and today is a proud single parent of two cute kids.
25th May marks the birthday of this maverick director cum and who is known to give chance to young and fresh talent in the country. On his birthday, we would talk about the most popular celebrity talk show of our country 'Koffee with Karan'. Karan's wit and humor has enabled many stars to spill the beans on his show. So let us talk about the five best highlights of his show which left the audience in split:
1. Salman Khan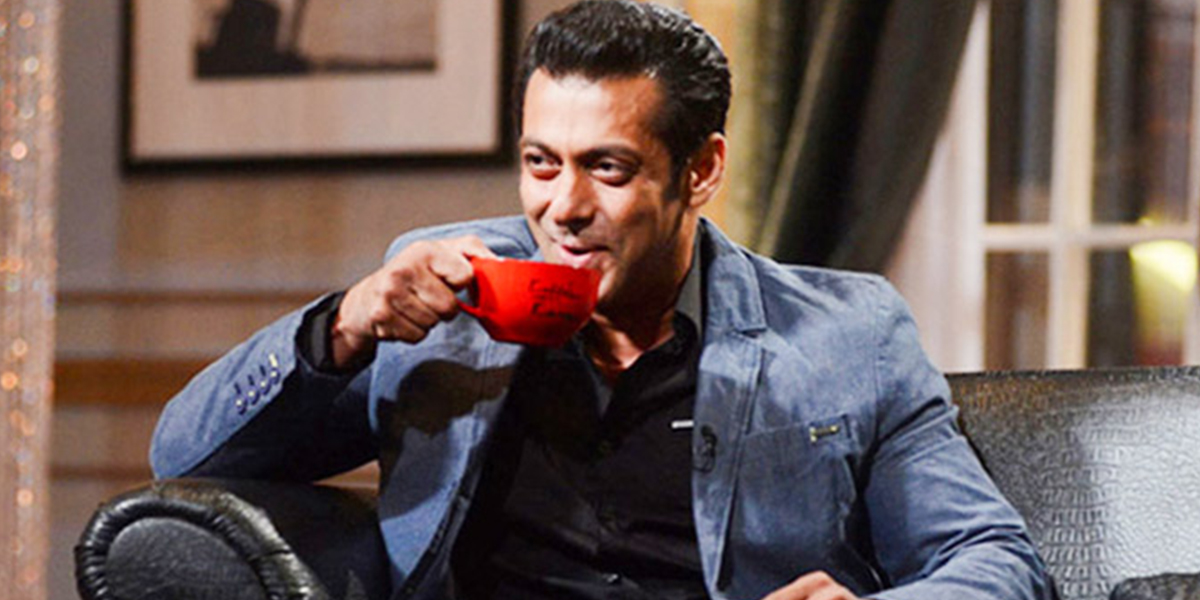 Salman Khan made his debut at Karan Johar's show in the fourth season and we must say what a debut it was! Salman was at his candid best and his famous 'virgin' remark was the highlight of the episode. When Karan questioned Salman about his girlfriends, Salman had the wittiest reply to it and said "I never had a girlfriend and I am a VIRGIN".
2. Deepika Padukone & Sonam Kapoor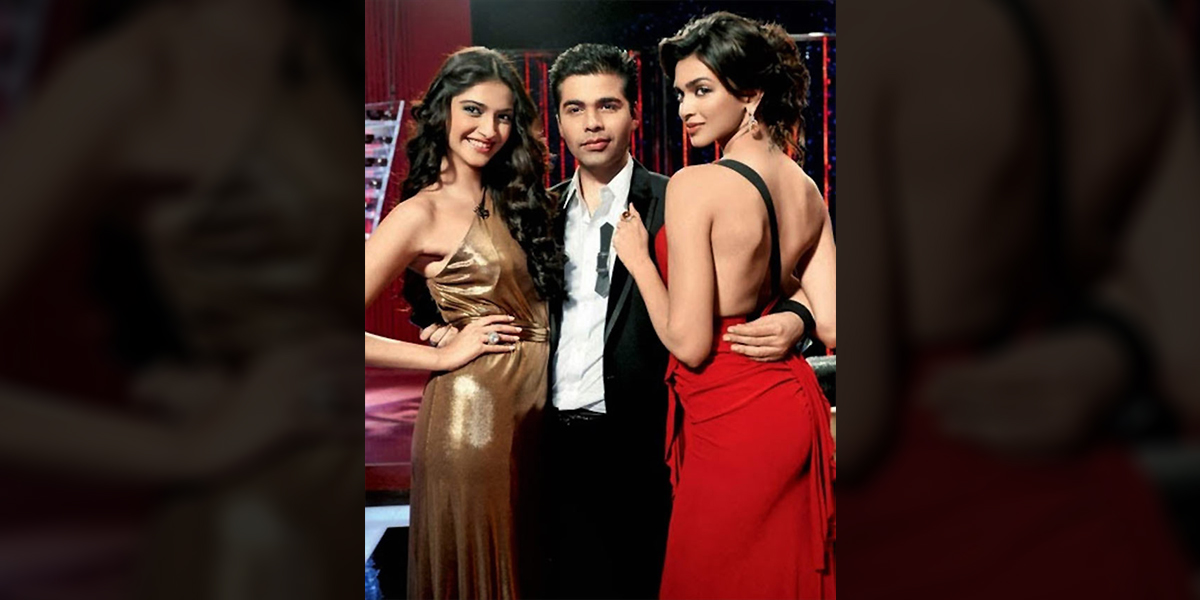 This was an episode when both the girls were at their meanest best! The episode should have rather be called as "Dig at Ranbir Kapoor" because both the actresses stirred the audience with their opinions about him. Sonam mentioned that "Kapoor lad can never be faithful", whereas when Karan asked Deepika what would she like to gift him, she replied, "A pack of Condom".
3. Ranveer Singh & Ranbir Kapoor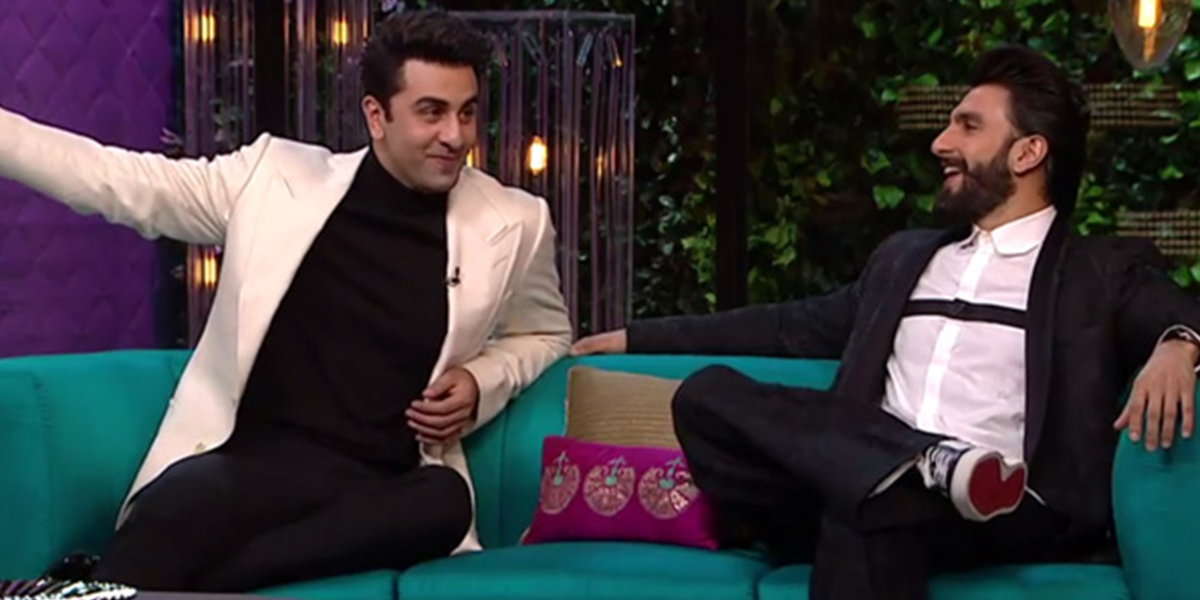 This was the most anticipated episode of season 5 as Karan got Ranbir Kapoor and Ranvir Singh together on the couch. The episode had many quirky moments and highlights but the best one was when Karan asked both about their awkwardness with each other owing to common factor 'Deepika Padukone'. Ranveer denied any such awkwardness while Ranbir gave the most interesting reply, "I hope they can see this through and really make some awesome babies together. And I hope that their babies like me and I'm their favourite actor."
4. Kangana Ranaut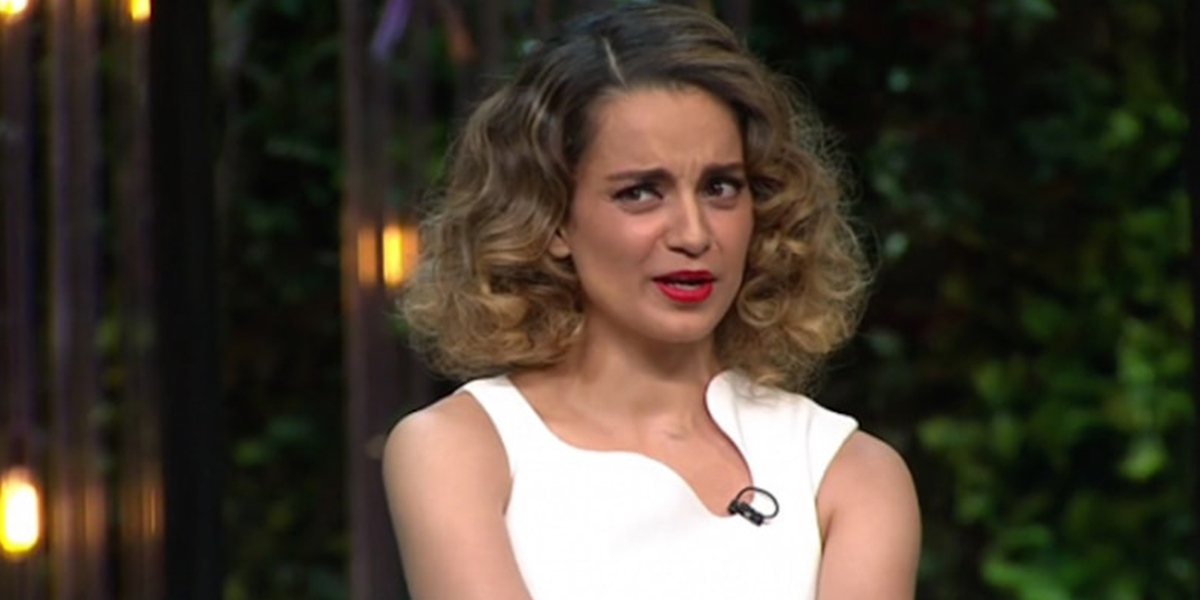 The queen of hearts made her debut on the show in the fifth season alongside Saif Ali Khan. She is known to speak her heart out and that's exactly she did on the couch, too. Karan asked her who has given her more unnecessary attitude, female co-stars or male co-stars. Kangana without even thinking for a second said, "I think you Karan." She further added, "In my biopic, if ever it's made, you will play the stereotypical Bollywood biggie, who is snooty and completely intolerant to outsiders. A flag bearer of nepotism. The movie mafia."
5. Rakhi Sawant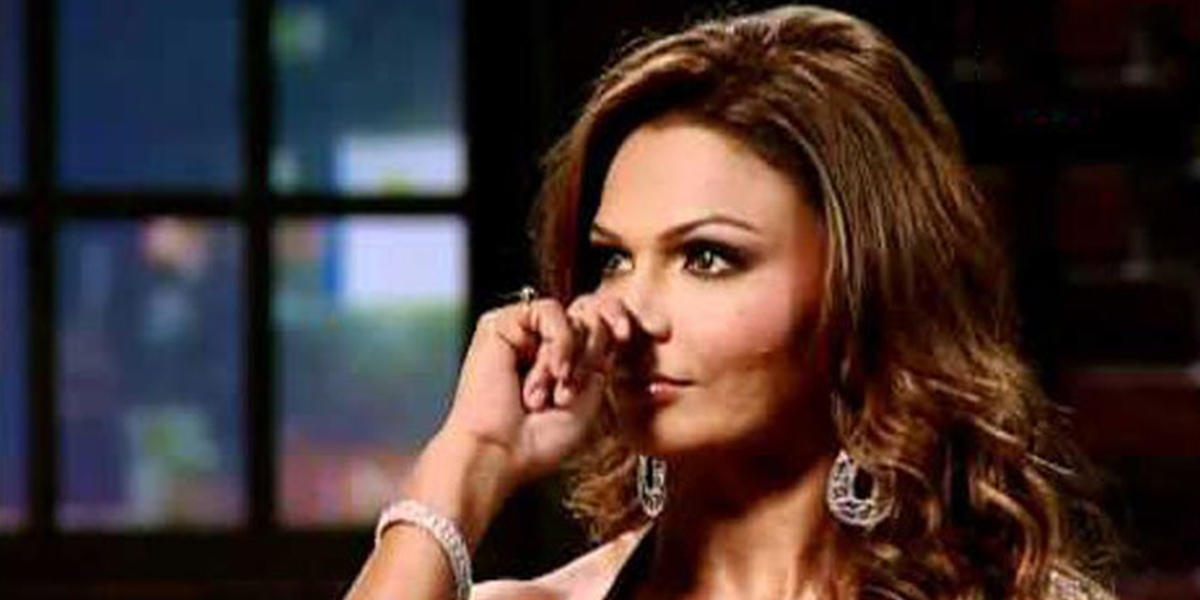 Controversy's favourite child Rakhi Sawant also made an appearance at the show during the second season. Rakhi is known for her controversial statements. When Karan questioned her about being gone under the knife, Rakhi was extremely straight forward and had a quick reply to it, "Jo Bhagwan nahi deta woh doctor dedeta hai".
We wish Karan a Happy Birthday and May you keep entertaining us for years to come!!