Sonam Kapoor's jaw-dropping saree jeans are the hottest fashion revolution. Take a look at other stars who make denim-on-denim wearable
Denim on denim – or Canadian tuxedo as it's called internationally (scroll to the end to learn why) – is not an easy trend to pull off. Sonam Kapoor, of course, has the sartorial sense and confidence of a cazrina. So when her sister Rhea Kapoor posted her pictures on Instagram in a Masaba Gupta two-piece saree, made completely out of recycled denim, it became the revolutionary new creation to own. In a truly Indian innovation on the classic double denim trend, Masaba kept the sari and the crop-top-as-blouse both in denim. The result was fabulous on Sonam. In the past, she has introduced quite a few double denim variations through her airport styling.
In fact, double denim is an international trend that top Indian film stars are carrying off effortlessly.
Boho chic: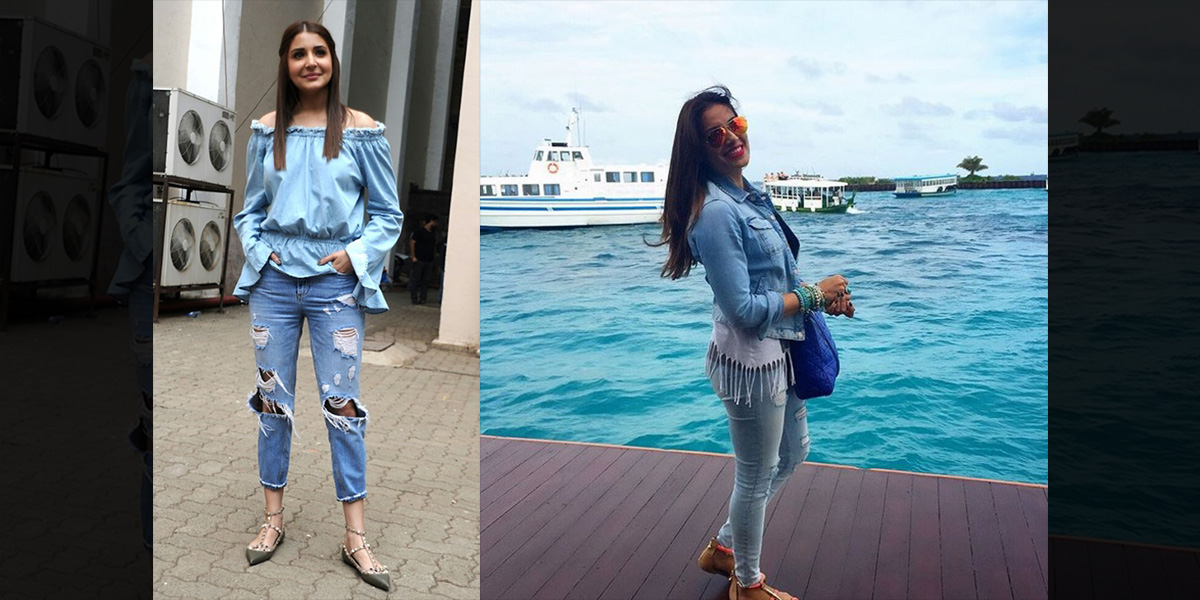 Bipasha Basu single-handedly started the stacked bangle trend in India. She uses it beautifully with her double denims and adds another boho trend to her ensemble – a long fringe top. Anushka Sharma takes the road more 'peasant' in a farmer girl hairstyle and top. Her distressed jeans are on-trend too.
The skinny look: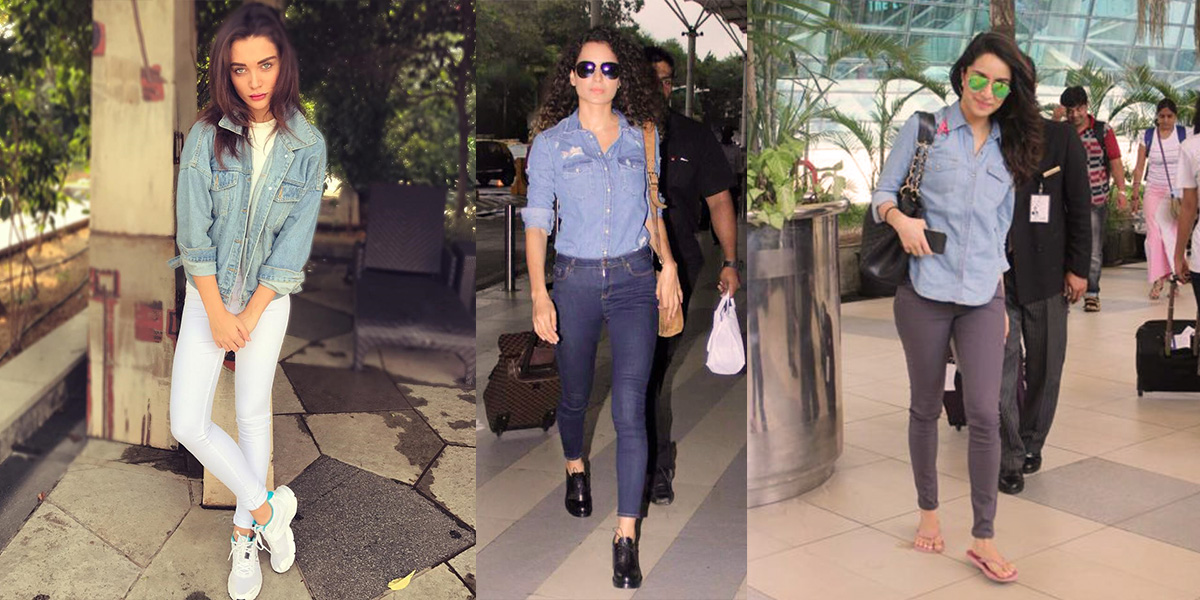 Blessed with great pins? Squeeze into the skinniest pair of jeans you can find – high-waisted and cropped like in Kangana Ranaut's talked-about airport look or low rise and casually worn as Shraddha Kapoor recently did on a trip. White denims look great with currently trending white sneakers.
Palazzo power: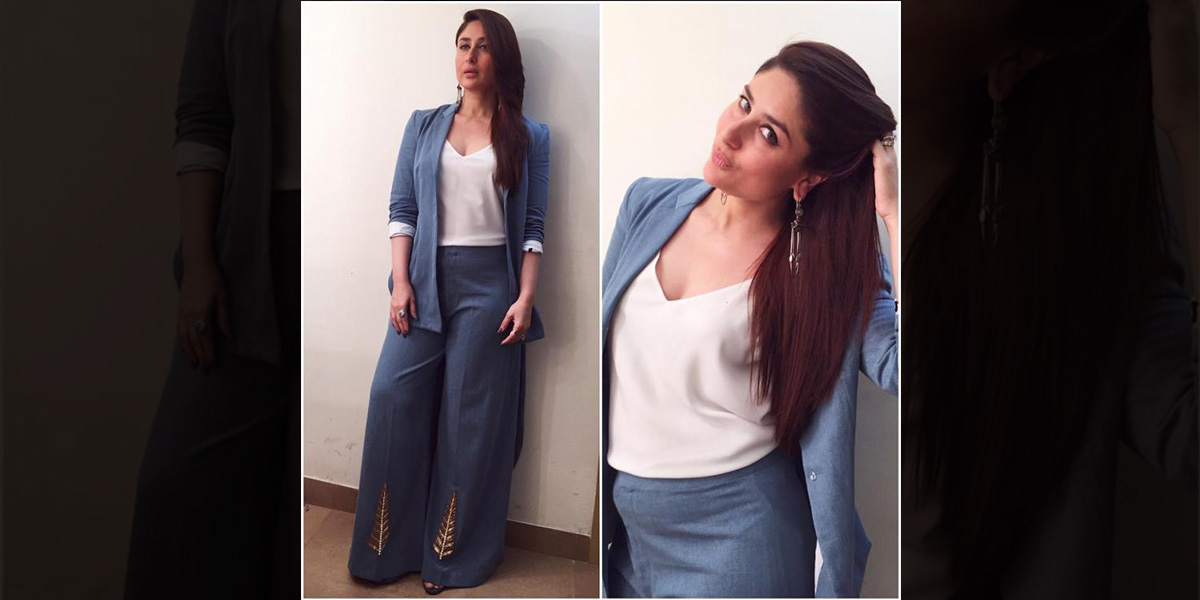 A great look for pear-shaped girls. New mom Kareena Kapoor Khan is a sight to behold in this double denim ensemble that smartly marries palazzos with a reversible coat. That slight detailing on her pants makes all the difference. A pair of shoulder duster earrings is the only accessory, justifiably so.
Straight and narrow: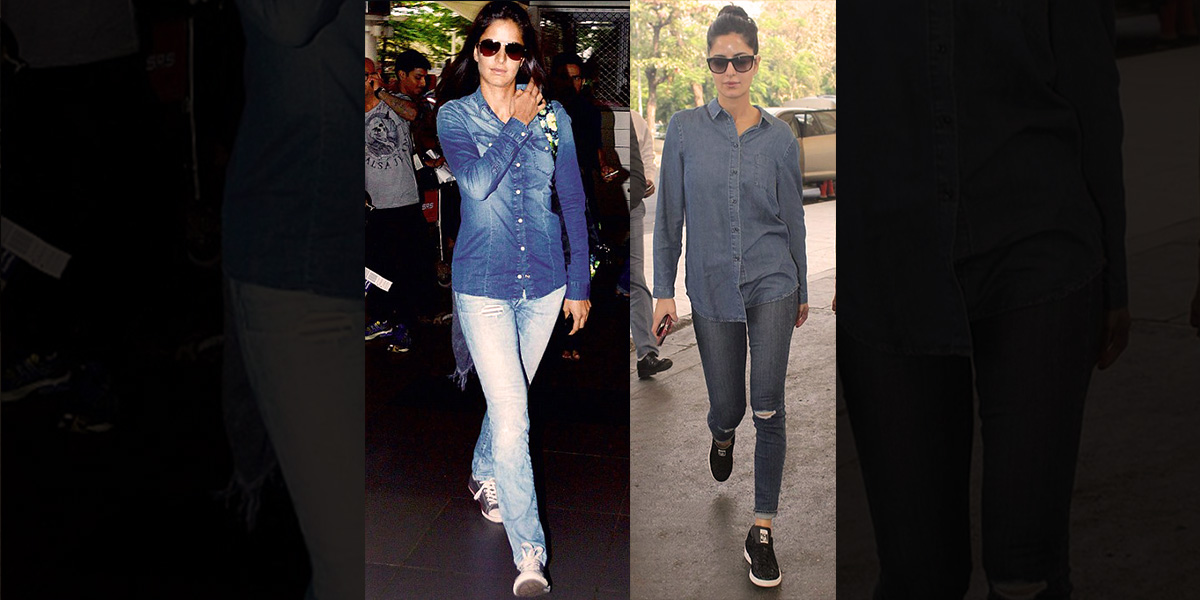 How would you don double denim on a trip when you want to paint a no-nonsense, strictly-for-work impression? Keep the cuts straight and narrow as Katrina Kaif did for her airport looks.
Hi coat: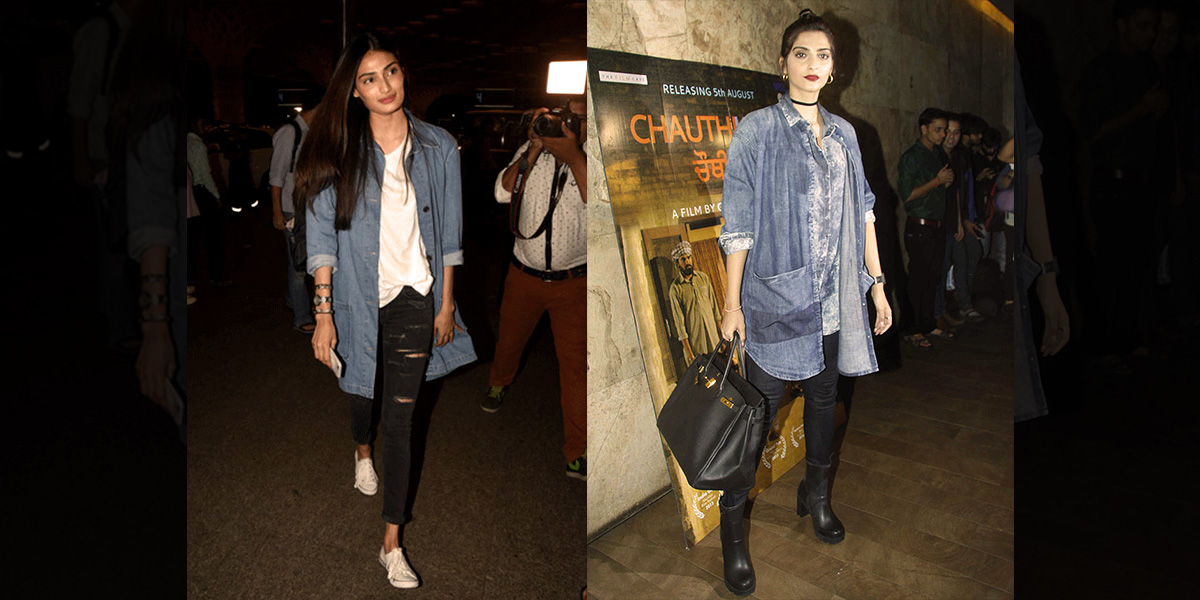 Try this style only if you slender and leggy like fashionistas Sonam Kapoor and Athiya Shetty. Both ace denim on denim; Athiya in shredded black jeans and an oversized coat and Sonam (doing triple denim) in knee-high boots and a colour blocked blue coat that contrasts nicely with her black jeans.
Alia Bhatt: Queen of double denim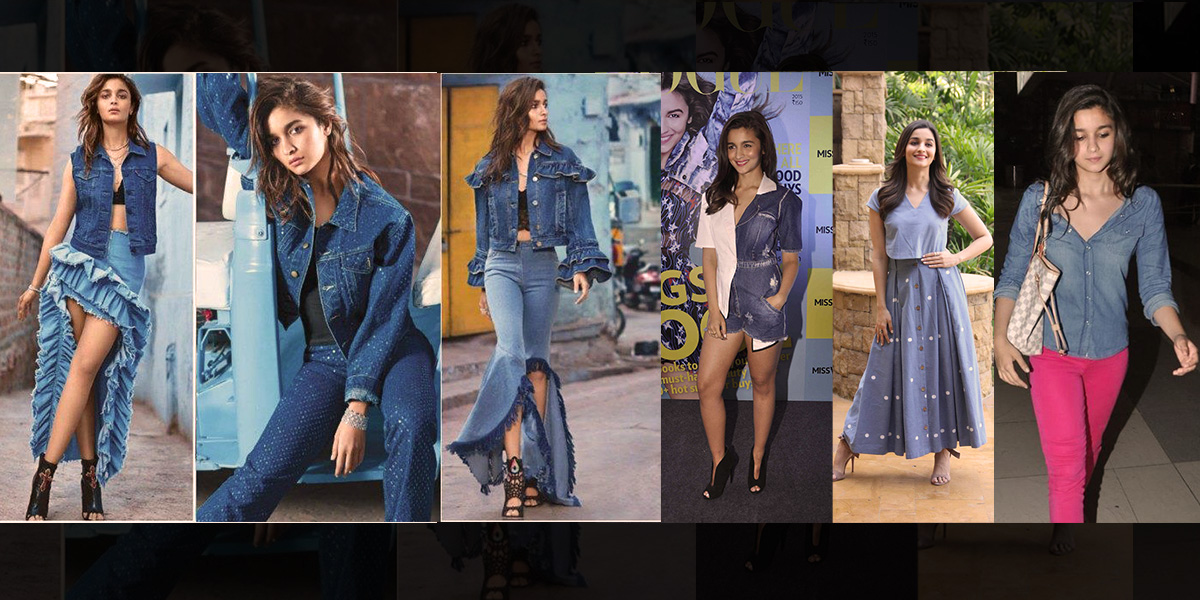 We crown the petite actress the queen of double denim for her (and her stylist's) sheer versatility and spunk in showing off this trend. From 70s-style flared bottoms, to a shimmery Canadian tuxedo to a flamenco denim skirt – she works the trend like a desi Cara Delevingne in her latest shoot for Vogue magazine. Alia has been incorporating denim into her personal style in various forms from the moment she set foot in Bollywood. She rocks the jeans-and-jacket combination, but also the denim pinafore, dungarees, jumpers, chambray crop top and whatnot off-duty. Ever so often, she surprises us with a denim mini that looks like a jigsaw puzzle or a one-of-a-kind asymmetrical jumpsuit in this fabric. We can't wait to see what she's got up her (denim) sleeve next.
What's behind the nickname Canadian tuxedo?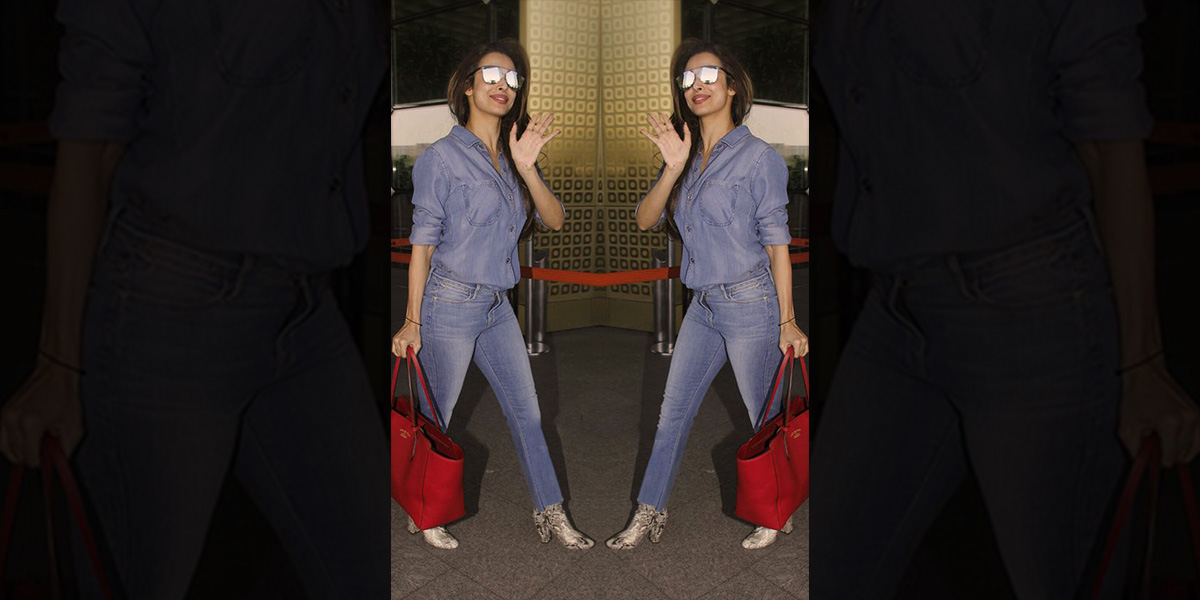 The fashion set use the term Canadian tuxedo to refer to any outfit consisting of a denim jacket and jeans. It originated in the 1950s. The story goes that famous American actor-singer Bing Crosby was nearly forced to leave an upmarket hotel in Vancouver, Canada because he was wearing denim head-to-toe instead of formal wear. Levis heard this story and sent him an all-denim tuxedo as a gift.
You can get creative, flirty or bohemian with this summer trend. What's not to love?