Kapil Sharma, the man who makes us laugh with his wit, his outstanding one liner, multifaceted personality, celebrates his birthday on 2nd April. The journey of a simple guy, who worked in a small cloth mill, ran a PCO booth, who transformed into Nation's best standup comedian and featured in The Forbes India Celebrity 100 list is truly inspirational. Kapil Sharma is a live example of the saying, "Hard work always gets paid."
This multitalented comedian actor has landed himself in controversies which became the talk of the town taking viral world by storm. So on his birthday, we decided to bring you five controversies which kept Kapil Sharma in the limelight-
1. SUNIL GROVER CONTROVERSY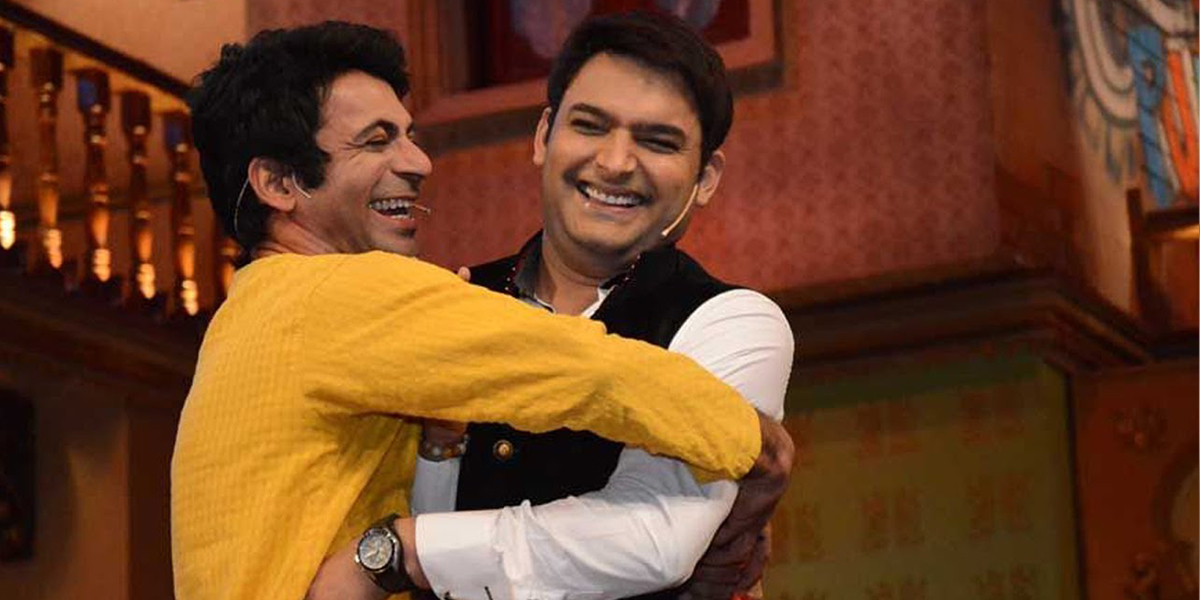 His latest brawl is still the buzzing news. Kapil Sharma was coming back from Australia with his team and during the flight journey when he was completely drunk, he got into a verbal argument with his co-star Sunil Grover which later turned into a physical assault. Kapil lost his calm and threw his shoe on Sunil. Though Sunil maintained his cool but he later decided to quit his show. Kapil apologized to Sunil on social media but the argument has taken a bitter shape as Sunil is not ready to mend the argument this time.
2. CONTROVERSIAL TWEET TO PM MODI
Kapil took to twitter and tweeted to Prime Minister Narendra Modi saying, "Yeh hain aapke achhe din? @narendramodi (pic)" and "I am paying 15 cr income tax from last 5 year n still i have to pay 5 lacs bribe to BMC office for making my office @narendramodi (pic)." Kapil was asked for a bribe of Rs. 5 Lakh to build an office by BMC officials. Kapil's tweet to the honorable Prime Minister of the country did not go well with the public. While some people supported the ace comedian but many took at a dig at him.
3. MISBEHAVING AT MARATHI FILM FESTIVAL AWARDS 2015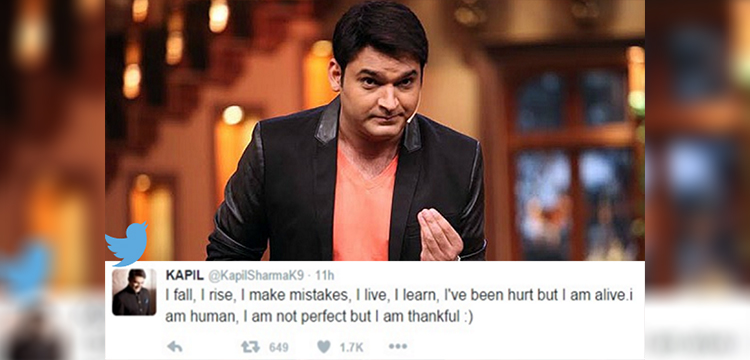 This came as a shock to everyone when it was reported that Kapil misbehaved with his female co-stars during International Marathi Film Festival Awards 2015. Reports stated that Kapil was out of control after a few drinks and misbehaved with Monali Thakur, Tanishaa Mukerji and other female guests. Kapil had refused to comment on the incident, however, he later tweeted saying, "I fall, I rise, I make mistakes, I live, I learn, I've been hurt but I am alive. I am human, I am not perfect but I am thankful :) (pic)"
4. WRONG PORTRAYAL OF A NURSE ON HIS SHOW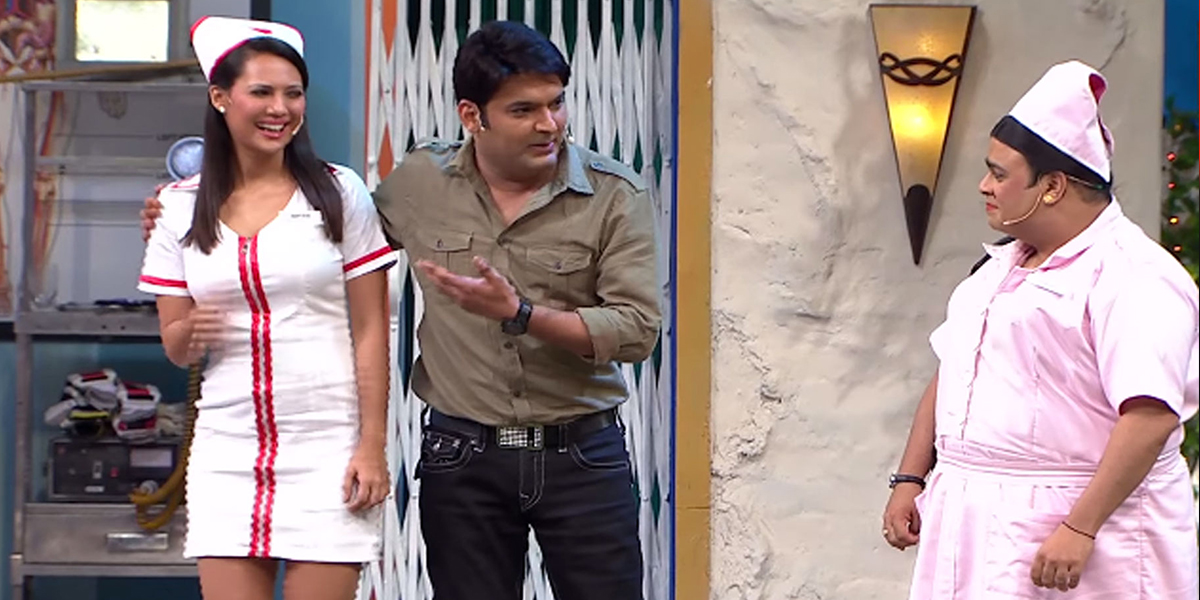 Rochelle Rao portrayed the role of a sexy seductress nurse on his show which was opposed by group of nurses from various medical colleges and hospitals in Amritsar and they filed a defamation case against him. The nurses did not like the way their profession was portrayed on his show.
5. DISPUTE WITH COLORS TV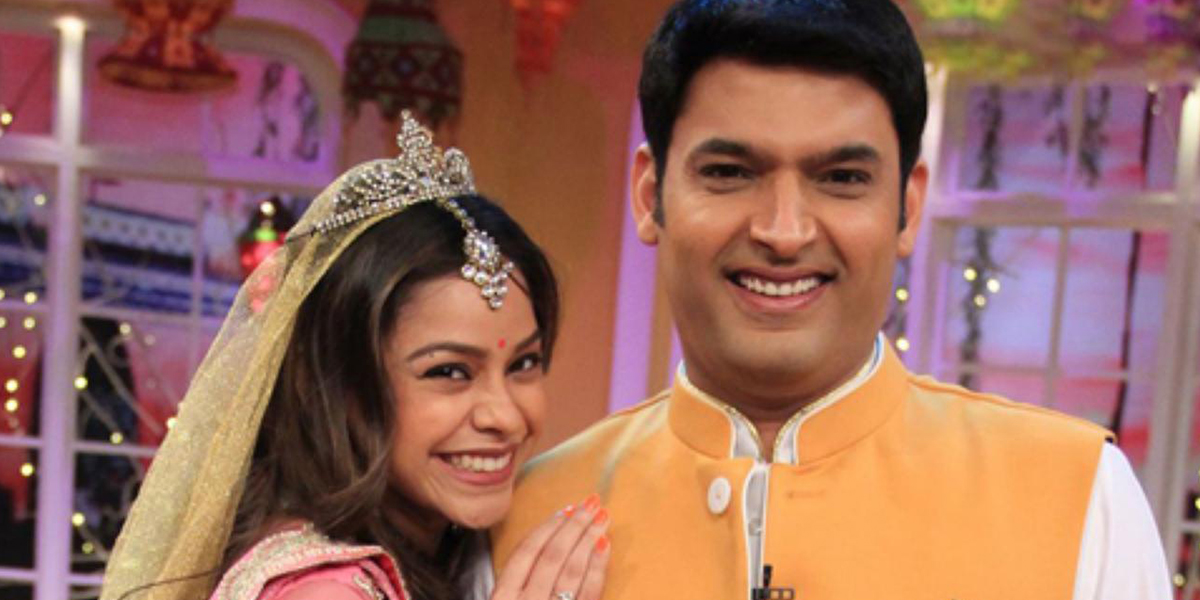 Kapil rose to stardom with his show 'Comedy Nights with Kapil' that was showcased on Colors TV. However, he had fallout with the channel when they accused him of asking for huge remuneration and violating a few clauses in the contract binding both. Things did not get better and Kapil decided to quit the channel and started his show 'The Kapil Sharma Show' on Sony TV.
Kapil Sharma has surely become the new king of controversies. We wish that this wonderful actor learn from his past mistakes and continue to make people laugh for years to come rather than getting involved in controversies.