Bio-
Name-Katheryn Elizabeth Hudson
Nationality- American
Height- 5'8"
Weight- 61 Kg
Age-32 Years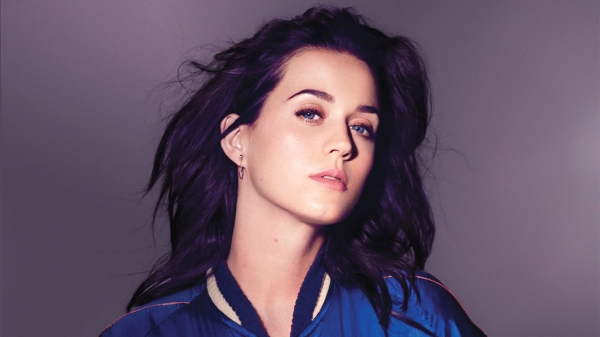 Katy Perry's real name is Katheryn Elizabeth Hudson. She was born on October 25, 1984in Santa Barbara, California, United States. She was born as the second child to Maurice and Mary Hudson. She came from a religious family and both her father and mother were pastors of the Pentecostal church. Both her parents had a very unstable youth. Mary dated Jimmy Hendricks and Marius shared acid trips with Timothy Leary.

For almost 7 years, her parents traveled around America, contributing to the development of churches. Then they settled in Santa Barbara, California. That is where their three children were born – Angela, Katy and David

Katy recalls her family conditions as unstable in case of financial matters. There were times when they had to live on the food donated by parishioners.
You Might Also Like: Hugh Jackman: amazing facts about the actor
Katy was brought up in a very religious family. Katy completed her education in a Christian school. He also went to the Christian summer camp every summer. She listened to CDs by favorite singers secretly; as her parents did not allow her to listen to such music.
Katy had an inclination towards music thanks to her elder sister. She listened to church music from her sister's collection. On her 13th birthday, Katy got her first guitar as a gift from her parents and began writing songs.
She completed her school education from Paradise Valley Christian School, Arizona and Santa Barbara Christian School, California. Later she dropped out from Dos Pueblos High School. She focused on her music and did a short course of academic vocal at the Music Academy of the West in Santa Barbara. It was there that the rock musicians Steve Thomas and Jennifer Knapp heard Katy singing and acknowledged her potential. The musicians invited her to their recording studio, where the first song of Katy Perry was recorded. In March 2001, Katy's debut album was released by the mane of "Katy Hudson."
The album was appreciated by the critics but due of the specific genre of Christian music, the sales were low. But she was invited to be a part of the tour of Phil Joel from the rock band Newsboys. During the tour she got acquainted with producer Glen Ballard. He took Katy to Los Angeles where she began to work on secular songs.
Soon she got a contract with Columbia Records and start working on a full-length album. When the album was ready for release, the label unexpectedly broke the contract.

Between 2003 and 2006, she worked on some songs like her song "Simple" which was included in the movie "Jeans-Mascot" with Blake Lively. She sang background songs like "Old Habits Die Hard "and "Goodbye For Now ".
Katy released a mini album, "Ur so Gay" in 2007 under the Capitol Records label. Katy had composed this song with no special hopes; it was a song from her heart. Some critics saw the propaganda of LGBT in the song. The album was even criticized by her parents.

She came up next with her song "I Kissed The Girl". This was a sensation in the industry. The press wrote "If two girls kiss - that's cool, but if two guys do - it's vulgar, right? Katy Perry is better to abandon the worn stereotypes about gays." As said by Madonna "Ur so Gay" was one of her favorite songs at that time. Katy began to get both fame and criticism for her compositions.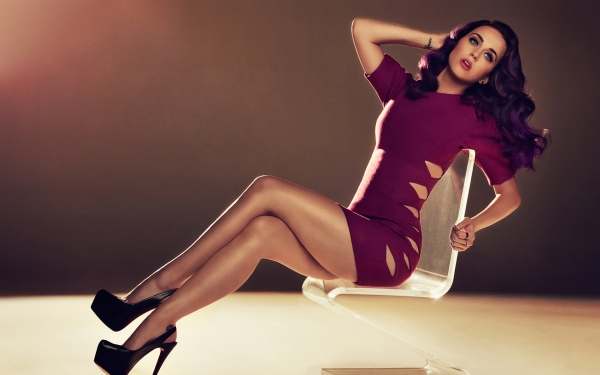 In June 2008, "One of the Boys" was released. This song got the status of platinum in the US. It had become a famous one as it got 9th place on the Billboard 200 chart.
In 2010, Perry released a single "California Gurls" along with Snoop Dogg. This was her big break. The song got 8 million downloads in iTunes in the first month itself. Another single "E.P." was recorded with rapper Kanye West. Katy was the new star now.

Her songs "Teenage Dream", "Part of Me" got the first rank in the prestigious Billboard Hot 100. This made her the famous, renowned and a sensation. Simultaneously, the composition also topped the UK Singles Chart.

In November 2012, Perry started working on "Prism" her fourth solo album. In a statement during an interview with Vogue she said that her new album would be "dark and full of disappointments." These compositions were to reflect her personal problems with her husband but at the last moment she changed the concept and made it an inspiring composition.

In 2013 the album "Prism" was released and wasn't much a success. But despite the criticism, "Prism" got 4 nominations for "Grammy."

Katy Perry is one of the most significant pop singers in America. She performed along with Rihana and Coldplay in the Superbowl finals (national football league championship). This established her as one of the most popular faces in America. The singer has also appeared in the episode 15 of the season 6 of the popular TV show "How I Met Your Mother."
Affairs & Lifestyle
Katy has had a lot of affairs and flings in her life. She was married to Russell Brand in 2012. But the marriage did not work out. Presently she is dating Orlando Bloom.
Her net worth is estimated to be $125 million. She has a lavish house in Hollywood Hills worth $6.5 million. She owns Maserati, Audi A5, Fisker, Karma, BMW 3 Series, Pink Smart Car & Range Rover.
You Might Also Like: Hugh Jackman: amazing facts about the actor
You Might Also Like: The Ugly Side Of Kylie Jenner